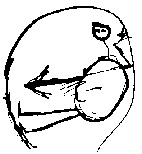 CDs on other labels
Although DWM has enough of its own labels in order to release the many projects released under the DWM moniker, a few have been released on other labels. In true DWM tradition, always without recording contracts and the whole music industry legal baggage, these releases have come out on these labels in the spirit of true collaboration and friendship.

Artist: Doc Wör Mirran
Title: The Music Of Blood
Label: Cheeses International Format: CD Catalog #: ci06 Release Date: November 1st, 1994
Our first CD on another label, the fine British label Cheeses International. This one is an older project, recorded July 1988 - February 1989, and the first DWM recording planned specifically as a CD. Very experimental in nature, often almost industrial, this one features 11 tracks by Joseph B. Raimond, Bernard H. Worrick, Peter Schuster, Jello Biafra, Dave Fanning, Asmus Tietchens, GX Jupiter-Larson, Denise Kusiak, Ralf Lexis and Allen Shain. Great red and black cover art, the CDs are orange and black printing. 50 copies were done as a limited, numbered edition with the blood of Peter Schuster squirted behind the clear tray card. Needless to say, even a few hardcore DWM fans prefered the normal edition!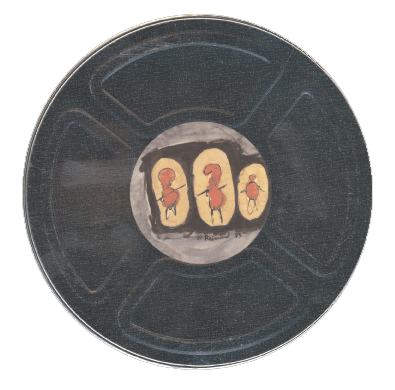 Artist: Doc Wör Mirran
Title: The Soundtrack Of Death
Label: Moloko Plus Format: CD Catalog #: Plus 056 Release Date: May 1st, 2002
For those of you who think that DWM has gotten a little to ambient-minded, we offer you this, the Soundtrack Of Death. Power electronics, old-school industrial, whatever you want to call it, this is the loudest, noisiest DWM recording to date. Five tracks, the perfect background music to die along to. And because we consider this a real soundtrack, it comes packed in a metal film can. All art and music by Joseph B. Raimond, dedicated in loving memory to DWM member Frank Abendroth, who died shortly before the release of this album.