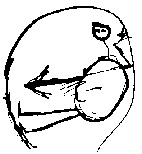 LABEL SAMPLERS
A label sampler, what the hell is that, you are probably wondering. Well, some time ago the members of DWM hit upon the idea of a label sampler as a way of getting out more DWM releases, and not having to carry the entire production costs themselves. You see, there are a lot of small labels out there that admire the work of DWM, but can't afford a whole release. So, we calculate the costs of pressing, divide this up by the several labels taking part, and all go in together to pay for a release. Once pressed, they receive their share of the pressing to sell and distribute. The important thing is that these releases must be seen as a legitimate release of each of these labels.An optimum solution to getting more records out, and a lot of fun as well.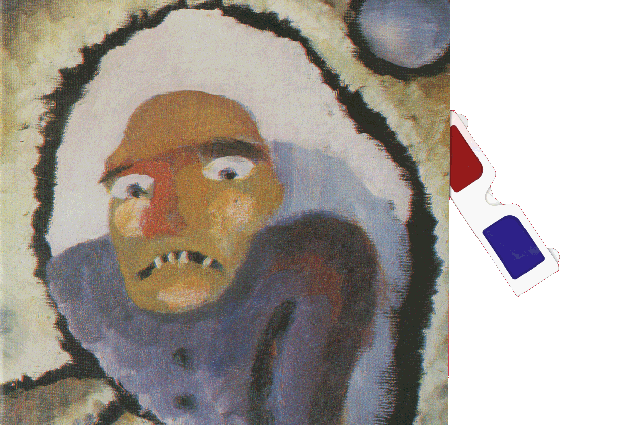 Artist: Doc Wör Mirran
Title: Gravy Slam
Label:eMpTy, Hypnobeat, .FIRST ANGST., Clockwork Tapes, Animal Art Format: Vinyl LP Catalog #: MT-134, fa 004, aa008 Release Date: October 11th, 1991
The first in the series, Gravy Slam can sort of be considered the sister album to our Doctors Fighting Wars For Man double LP. Whereas "Doctors" was an album with lyrics and singing, this album is strictly instrumental. As Marc Behrens so exasperatingly put it, "its pop music!". Some of the standout tracks include "Honky Tonk Tits", the grooved out "Go On Out Number 52, You're Next", "Chaka Can't" and "There I Go, Istanbul". Featured players this time include Joseph B. Raimond, Bernard H. Worrick, Ralf Lexis, Peter Schuster, Michael Wurzer, Frank Abendroth, Theodor T. ThrongoMob, Rich Ferguson, John Mervin, John Eberly, Denise and Deanne Kusiak, Jello Biafra, Frans De Waard, Peter Kern, Fraulein Niemand, and Allen Shain. Great open up, gatefold cover in glorious 3-D full color. In fact, a limited, numbered edition version of 50 copies was also released that included official DWM 3-D glasses! Recorded fall 1990 through February 1991 at both Two Car Garage Studios, Nürnberg, and Lexisound, Feucht. 500 made.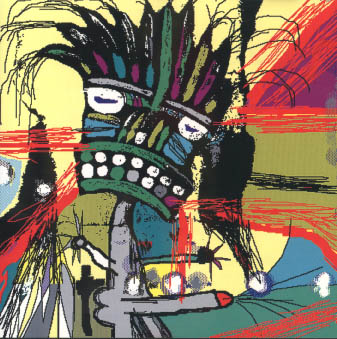 Artist: Doc Wör Mirran
Title: Machines Don't Bleed
Label: Marginal Talent, EBUS Music, Moloko, Yucca Tree Format: CD Catalog #: MT-324, EM 049, Plus 002, YTRDWMONE Release Date: December 10th, 1997
The second of the two, and the first CD. "Machines Don't Bleed", like many DWM later projects, is a very complex project, stretching over several years, consisting of a series of paintings, a series of songs, an exhibition, and some special packaging. The concept behind the idea of Machines Don't Bleed is that machines are clean, reliable, can't get weird diseases, and if taken care of properly, can work forever. They don't excrete strange fluids, can't feel pain or loneliness, and have no messy organs to be replaced. Musically, all the songs started out as computer compositions, which were then transferred to a normal analog deck, where further analog recordings were added. Similarly, the accompanying series of pictures started out as normal paintings, which were then scanned into a computer and further changed. The recording took many years to complete, with the final mixing taking place at Two Car Garage Studios in Novermber 1997. This recording features Joseph B. Raimond, Peter Schuster, Jeandra Raimond, Ralf Lexis, Andropovski, Manfred Schumann, John Eberly, Laurent Gabiot, Dad Raimond, Theodor T. ThrongoMob, Kid G., as well as one of the very last performances ever of Bernard H. Worrick. Full color cover and tray from the painting series, which were painted by Joseph B. Raimond, Stefan Schmidt and Jeandra Raimond. Also, a collection of all the paintings was released as a DWM CD-R in our Handmade series (MT-441).