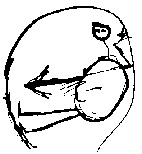 The Best of PLOP ART
The Best Of Plop Art is a set of two hardcover books that bring together the various sub-series of this ongoing and long going series of works by Joseph B. Raimond into one work. Combining the earliest black and white ink drawings from the early 1980s together with the large acrylic on paper works from the early 1990s up to and including the best of the newest Daily Plop paintings, small watercolors on ripped out calendar pages. Many of these works are long sold, so are only available on this format.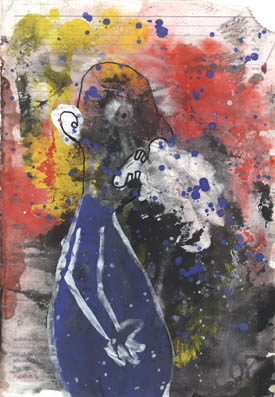 Artist: Joseph B. Raimond
Title: Vomiting Chaos
Label: Mirran Thought Format: Book Catalog #: Read Five (MT-513) Release Date: November, 29th, 2007
The first in the set features 50 pages in full color, including extensive liner notes, printed on high quality paper and bound in a hardback cover.