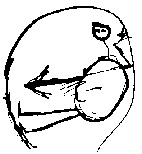 MORE SONGS ABOUT SNAKES AND FISH
Like so many DWM projects, this was planned as a long-term project that was to involve paintings and music. Originally conceived as a three LP series with vinyl etchings, only one album was released on this format, and only two paintings in the proposed series were ever painted. Over twenty years later the second and probably last in the series was released.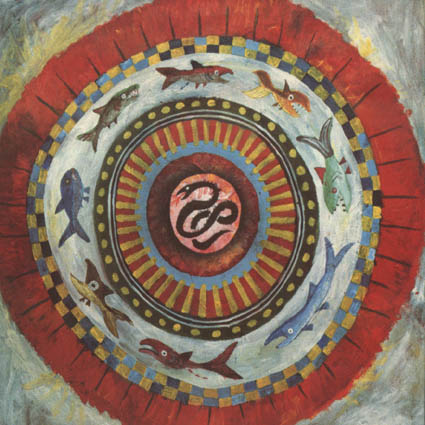 Artist: Doc Wör Mirran
Title: For Serpentine, I Am
Label: Musical Tragedies Format: Vinyl LP Catalog #: Seventeenth Tragedy (MT-092) Release Date: February 23rd, 1990
Subtitled "More Songs About Snakes And Fish, Vol. 1", this was actually planned as the first part of a three part vinyl series, but unfortunately, this is the only release to have been recorded and released on this format, although a second part is now planned as a CD. A novelty record of sorts, vinyl etchings by Joseph B. Raimond are featured between several of the nine tracks making up this album, which means that you have to pick up the needle a lot to listen to all nine tracks. A bit pop, a bit romantic jazz, and lots of weirdness, this is a classic DWM release. Featuring performances by Joseph B. Raimond, Bernard H. Worrick, GX Jupiter Larson, Denise Pawlak, Jello Biafra, Peter Schuster, Michael Wurzer, John Eberly, Deanne Kusiak, Ralf Lexis, John Mervin, Theodor T. ThrongoMob, Frank Abendroth and Fraulein Niemand. Edition of 561 copies.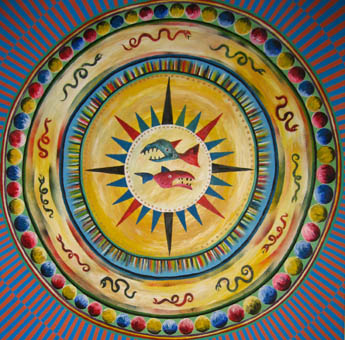 Artist: Doc Wör Mirran
Title: After Snakes Came To Nuzzle
Label: Marginal Talent Format: 7" Catalog #: Talent Twentysix (MT-463) Release Date: October 3rd, 2010
"More Songs About Snakes And Fish, Vol. 2", is the second and likely last in what was to be a series of LPs. Still, for all vinyl fans out there, this is an especially interesting release, as it is pressed on clear vinyl that is so thick it is almost like a piece of glass. The label on this one-sided record is a snake that winds around the hole of the record. The cover is printed on parchment paper in full color. Musically, the one song is a six minute long example of the newest phase of DWM in the year 2010, with a real drummer and lots of guitars, not unlike some older Krautrock bands. Featuring Ralf Lexis, .mario., Alex Kammerer, Joseph B. Raimond and Stefan Schweiger.