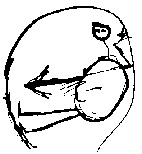 10" VINYL
OK, it is no secret that the various members of DWM have always loved vinyl and always will, and one of the coolest formats ever is the ten inch vinyl. Just right for a sort of "extended play", but not really an album's worth. We would have done so many more if the vinyl market was strong enough.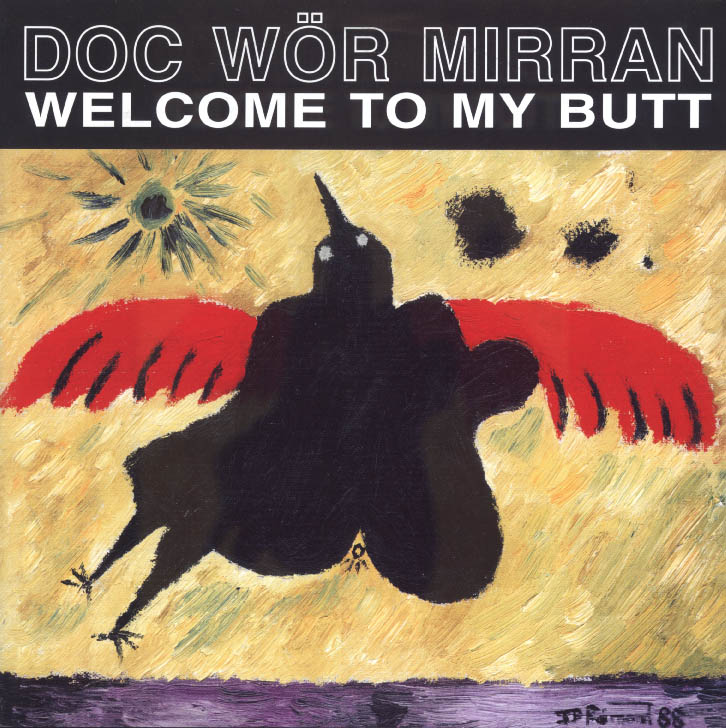 Artist: Doc Wör Mirran
Title: Welcome To My Butt
Label: Wild Honey Recordings Format: Vinyl 10" Catalog #: Wild 001 Release Date: September 29th, 1995
This is a studio recording of DWM at its guitar-noise-oriented best. With seven tracks, it features the talents of Bernard H. Worrick, Joseph B. Raimond, Ralf Lexis, Frans de Waard, Peter Schuster, Michael Wurzer, Jello Biafra, Denise Kusiak, Ralf Friel, Robert Neuman, Gusti and Andropovski. Dedicated to Jerry Garcia, it is pressed on clear vinyl, and, as an added bonus, you get to see Andropovski's ass on the back cover! Anyone find the two references to the Beatles?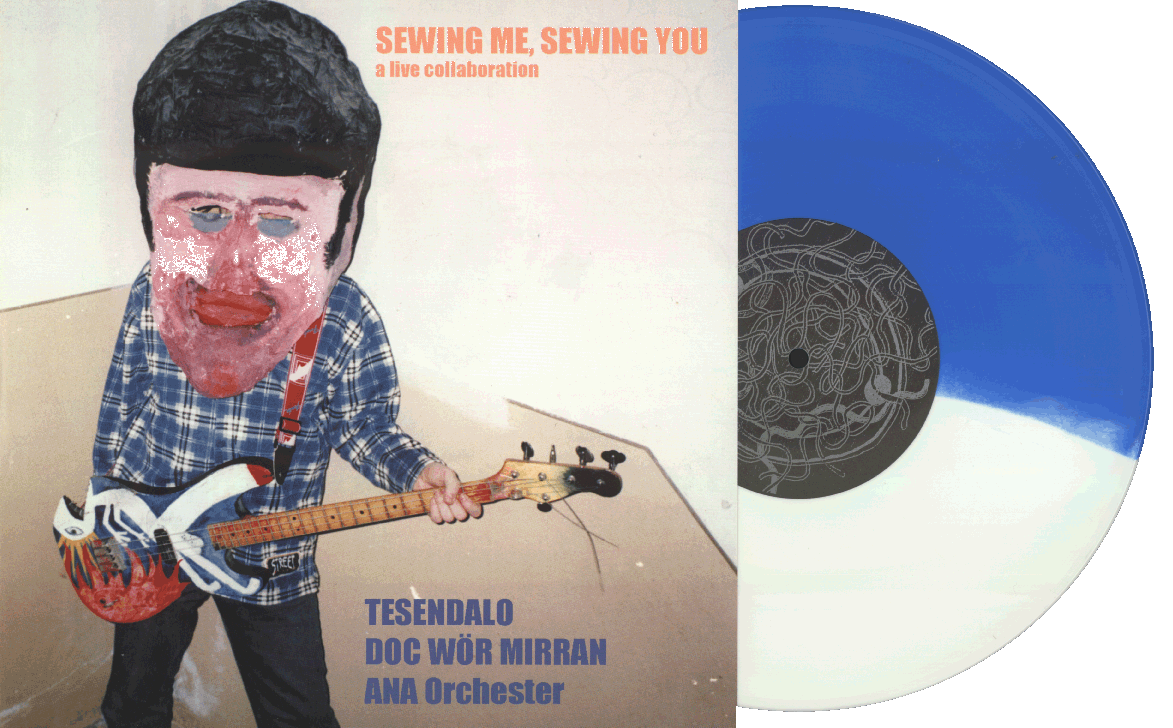 Artist: Doc Wör Mirran & Tesendalo & ANA Orchester
Title: Sewing Me, Sewing You
Label: Marginal Talent Format: Vinyl 10" Catalog #: Talent Eight (MT-500) Release Date: December 20th, 1999
It has become a label tradition to commemorate MT Undertainment anniversaries with a DWM release. In this case, to celebrate not only the 500th MT release (!), but also the fifteen year anniversary of the founding of MT, we offer this live collaboration 10" recording of DWM, Tesendalo and the ANA Orchester. Recorded June 23rd, 1998, in Munich, Germany, it was the first ever live concert by DWM, as opening act for Sonic Youth and Sean Lennon. Two tracks, one on each side in perfect sound quality, packaged as a 10" vinyl record that is half white, half blue, and a full color cover with extensive liner notes round out this extraordinary release.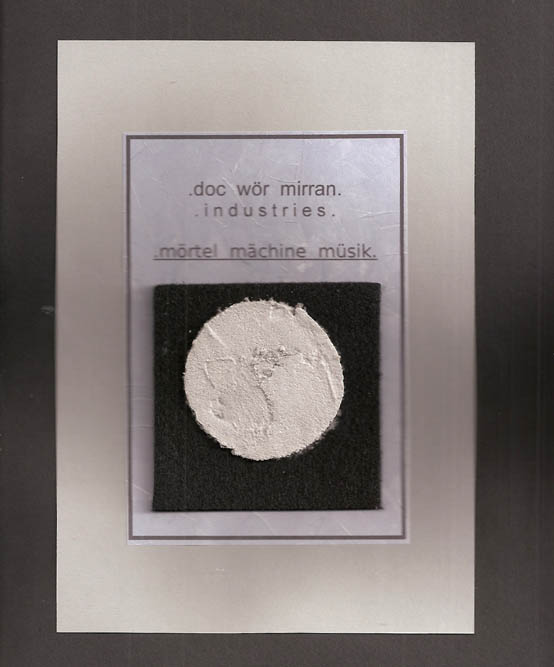 Artist: Doc Wör Mirran Industries
Title: Mörtel Mächine Müsic
Label: Marginal Talent Format: Vinyl 10" Catalog #: Talent Twentyseven (MT-593) Release Date: January 3rd, 2016
This one-sided 10", hand cut clear vinyl release features manipulated and augmented "field recordings" of a cement mixer, based upon an idea by .rizla23. Limited, numbered edition of 23 copies, each copy hand pressed with a hand-made cover of paper, felt and cement. DWM on this recording: .rizla23., Joseph. B. Raimond, Frank Abendroth, Frans De Waard and Denise Kusiak. Lou would have been proud.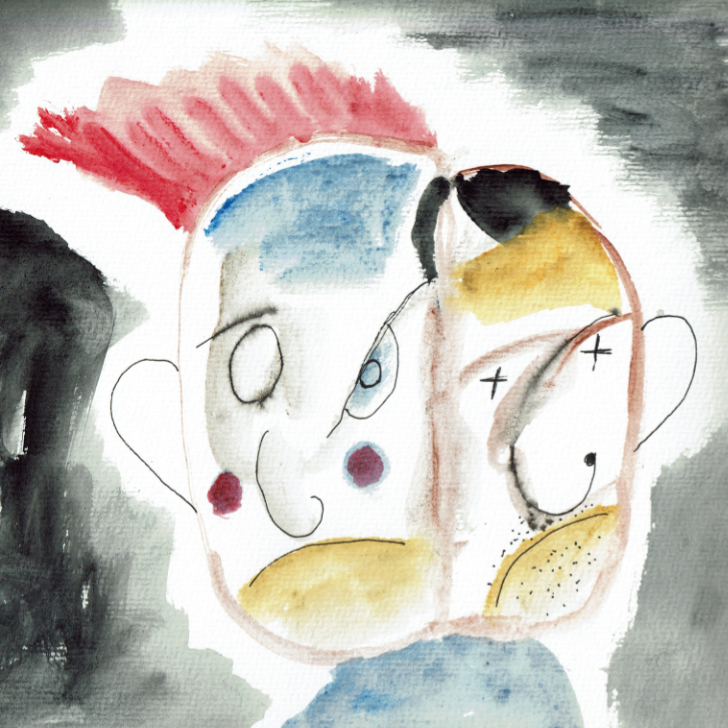 Artist: Doc Wör Mirran
Title: Pissing On The Populist
Label: Licht-ung Format: Vinyl 10" Catalog #: --- Release Date: July 19th, 2019
This fun little release features three songs of typical DWM wonderful weirdness. Sometimes noisy, sometimes almost song oriented, always experimental, with contributions from Ralf Lexis, Joseph B. Raimond, Licht-ung, .rizla23., Stefan Schweiger, Michael Wurzer and Zed. Clear vinyl and lots of inserts and artwork.