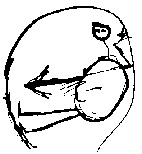 VERATO PROJECT
Like within the previous cassette scene, a whole scene of small, recordable CD labels has sprung up, offering a large amount of very interesting and creative releases from the experimental underground. Verato Project, a sub-label of Suggestion Records and devoted to recordable CD-Rs,. is a major part of this scene. Besides DWM, they have released a huge catalog of many of today's top experimental artists, most as limited editions and in sprecial packaging.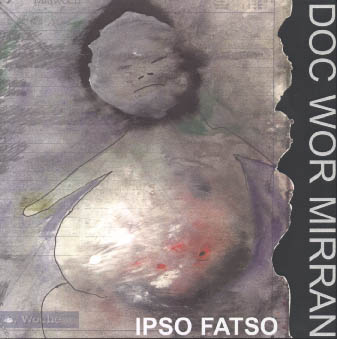 Artist: Doc Wör Mirran
Title: Ipso Fatso
Label: Verato Project Format: CD-R Catalog #: Verazitšt 024 Release Date: August 1st, 2005
The first DWM CD-R release on another label, and our first for this cool label. Recorded quite a few years ago, it is a fine recording of DWM's more experimental side. Lots of noise, but still structured and composed enough so that it is more than just noise. Featuring the talents of Bernard H. Worrick (yes, it has been awhile!), Frans De Waard, Adrian Gormley, Ralf Lexis and of course Joseph B. Raimond, among others. A wonderful full color cover inside and out, and limited to 60 copies.