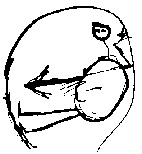 MIRRAN THREAT
Mirran Threat is a sub-label of our parent company MT Undertainment that was formed especially for releasing works by DWM. Although only one release has come out on the Mirran Threat name so far, sub-labels of Mirran Threat have been very active the last few years. Mirran Thought is a label devoted especially to releasing books by DWM/Joseph B. Raimond, and has released several books of lyrics and poetry as well as one hardcover book of art. Hand-made is a sub-label devoted to high quality CD-R releases in which the covers are printed and assembled by hand.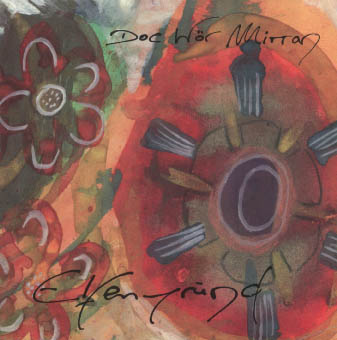 Artist: Doc Wör Mirran
Title: Elfengrund
Label: Mirran Threat Format: CD Catalog #: Threaten One (MT-436) Release Date: October 9th, 1998
The last major project recorded by original DWM member Bernard H. Worrick before he moved to Florida, this full length album is by far the most acoustic oriented of any DWM release. A concept album of sorts, it attempts to digest the experiences of DWM members Worrick and Raimond, growing up together in Darmstadt Germany when the world consisted only of drinking beer with good friends and losing one's virginity. Including historic photos of the original Bergmann house on Am Elfegrund street in Darmstadt, the center of the world in the late 1970s. Guitar by Theodor T. Throngomob, who also lived nearby at the time, and cover lettering by Birgitt Jankowski. 500 pressed.