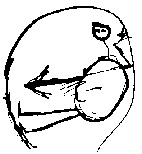 NOT RECORDED
This series of releases was produced together with Tesendalo utilizing sounds that were never recorded. Leave it to DWM to come up with such a crazy concept.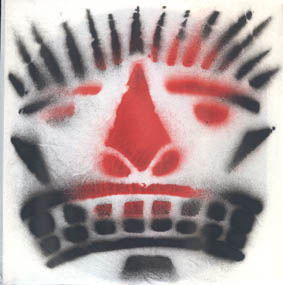 Artist: Doc Wör Mirran / Tesendalo
Title: Not Recorded
Label: Marginal Talent Format: Vinyl 7" Catalog #: Talent Seven (MT-321) Release Date: May 1st, 1996
The first release of the two, this vinyl single is a limited edition of 200 copies. Being a split single, the Tesendalo side is titled "Aufnahme" and is a fine example of their ambient style. The DWM side contains two "tracks", titled "Not Recorded" and "Scrape", which are endless loops etched into the master vinyl with an old nail. Also included on the vinyl are several graphic vinyl etchings. The single includes an insert, and is packaged in a German dog poo bag which has a stencil painting as a cover.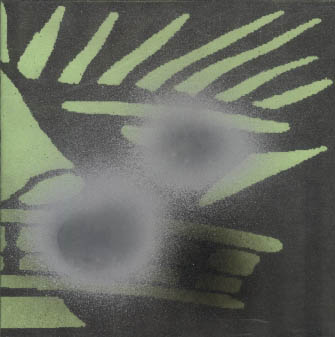 Artist: Doc Wör Mirran & Tesendalo
Title: Not Recorded Remixed
Label: Hand-made Format: CD-R Catalog #: Make Two (MT-344) Release Date: March 3rd, 1999
This CD-R release is a collaborative release with Tesendalo, and was the second ever release on our Hand-made label. Utilizing the sounds generated by the scratched vinyl of the Not Recorded single as a sound source, it was then multi-tracked and finally mixed by Peter Schuster. Each cover is unique, using spray paint on the inside of the plastic cover and trays.