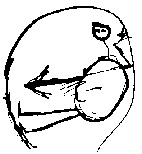 LIVE RECORDINGS
DWM always considered itself more of a studio band, which is obvious, but still, on a few occasions DWM received offers to play live that we just couldn't turn down. The complete stories of the concerts are written in detail as liner notes on the releases. Still, with so few concerts in so many years, there is no need to be searching the concert listings in your local paper for a DWM tour. It isn't that we don't want to play live shows, but much more that if we do a live show, we want it to be perfect, so the shows played so far required months of preparation, as each was totally different, with totally different sets played. More to come? Perhaps. Maybe not. Maybe never again. Check our concerts page for more info on DWM live.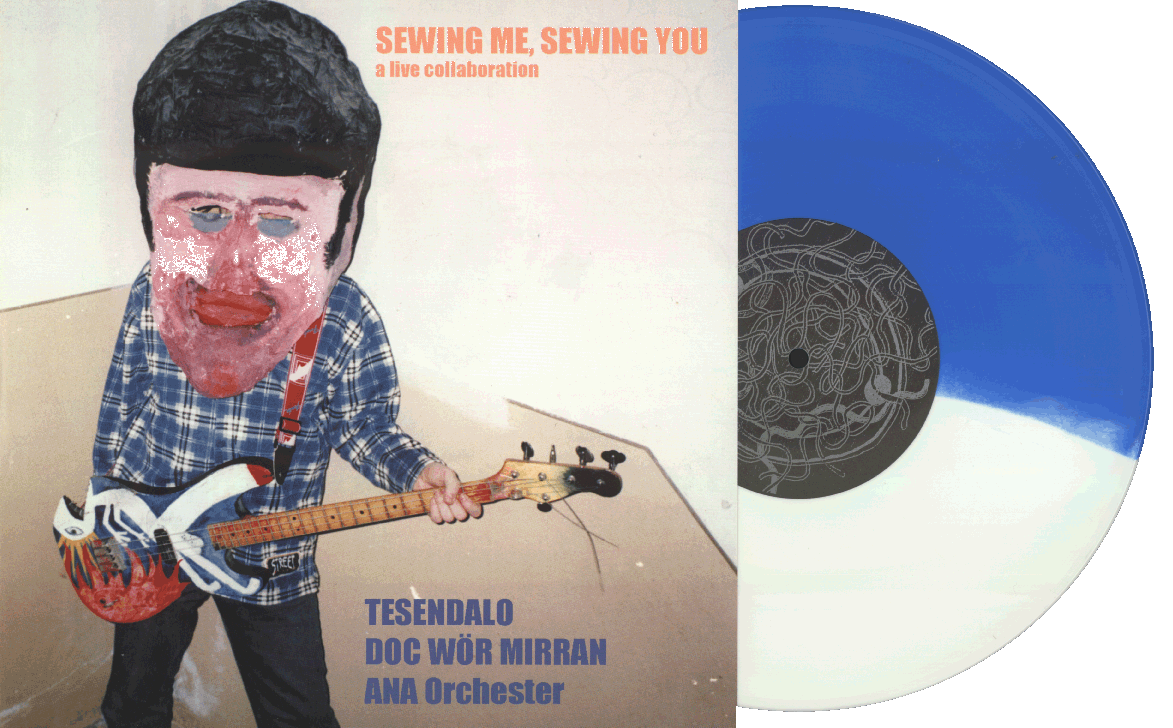 Artist: Doc Wör Mirran & Tesendalo & ANA Orchester
Title: Sewing Me, Sewing You
Label: Marginal Talent Format: Vinyl 10" Catalog #: Talent Eight (MT-500) Release Date: December 20th, 1999
It has become a label tradition to commemorate MT Undertainment anniversaries with a DWM release. In this case, to celebrate not only the 500th MT release (!), but also the fifteen year anniversary of the founding of MT, we offer this live collaboration 10" recording of DWM, Tesendalo and the ANA Orchester. Recorded June 23rd, 1998, in Munich, Germany, it was the first ever live concert by DWM, as opening act for Sonic Youth and Sean Lennon. Two tracks, one on each side in perfect sound quality, packaged as a 10" vinyl record that is half white, half blue, and a full color cover with extensive liner notes round out this extraordinary release.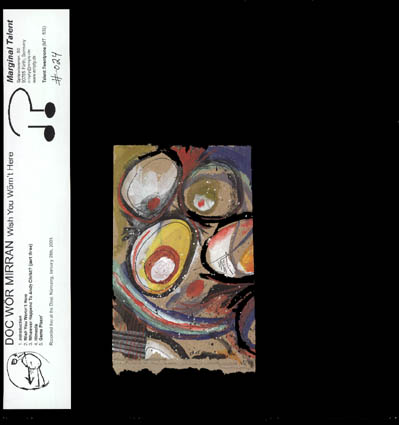 Artist: Doc Wör Mirran / Mr. Ebu
Title: Wish Your Wörn't Here
Label: Marginal Talent Format: Vinyl LP Catalog #: Talent Twentyone (MT-532) Release Date: February 10th, 2006
This is a vinyl only album of the concert that DWM performed together with Mr. Ebu in Nuernberg, Germany on January 26th, 2003. Much more experimental than most material by these artists, this album features a handmade cover and is limited to 200, numbered copies. Mr. Ebu performs here as a solo act, one very long track divided into several subsections that is almost hypnotic. DWM here is a two-piece with original members Joseph B. Raimond and Adrian Gormley, performing live versions of such DWM greats as "Wish You Weren't Here" and "Himeola".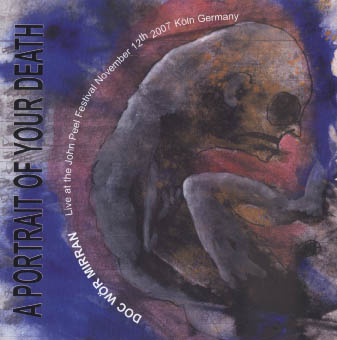 Artist: Doc Wör Mirran
Title: A Portrait Of Your Death
Label: MissmanagemenT Format: CD Catalog #: Have Three (MT-556) Release Date: September 1st, 2009
The third ever live performance of DWM in 25 years finds them at the John Peel Festival in Koeln, Germany. A benefit to raise money for the John Peel Heart Foundation, this concert found Joseph B. Raimond, Ralf Lexis and Adrian Gormley together on a stage for the first time. Adrian even flew in from California for this one show. This is the fifth installment in our series of free CDs, the first copies were pressed on red plastic. For more information on these releases, please refer to our MissmanagemenT page.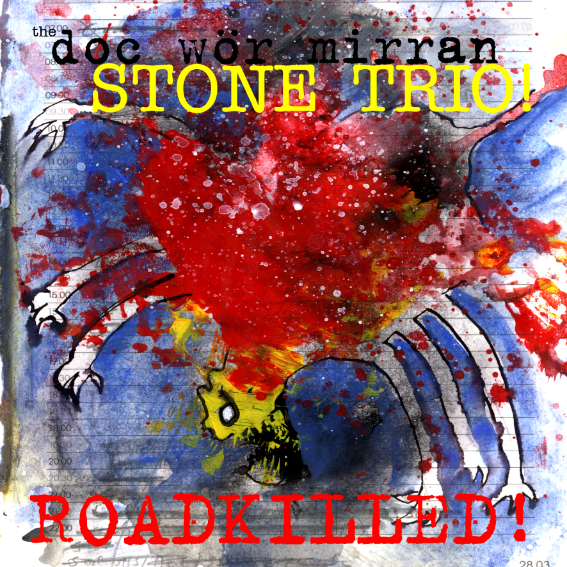 Artist: The Doc Wör Mirran Stone Trio!
Title: Roadkilled!
Label: MissmanagemenT Format: CD Catalog #: Have Eleven (MT-598) Release Date: September 19th, 2017
In the summer of 2016 DWM got together a three-piece instrumental lineup to play a special show on the 23rd of July at the K15 in Augsburg, Germany. For this show, Alex Kammerer played guitar, Stefan Schweiger was on drums and Theramine, and Joseph B. Raimond played his monster guitar and bass double neck with effects and loops. Very "stoner rock" oriented, this guitar dominated set consisted of six well rehearsed tracks that are to date the most guitar oriented work DWM has ever released, mixed together with very experimental, almost "kraut rock" aspects. To highlight the rock aspect of the recordings, this line-up of DWM was given the moniker "stone trio". Professionally mixed and mastered by Alex Kammerer and Schwarzmann, this recording also features the best sound quality of a live DWM recording to date. Stadlmeier, HumanHate666, Acid Discharge and Kopfschmerztablette are featured as special guests on the last, extended experimental track.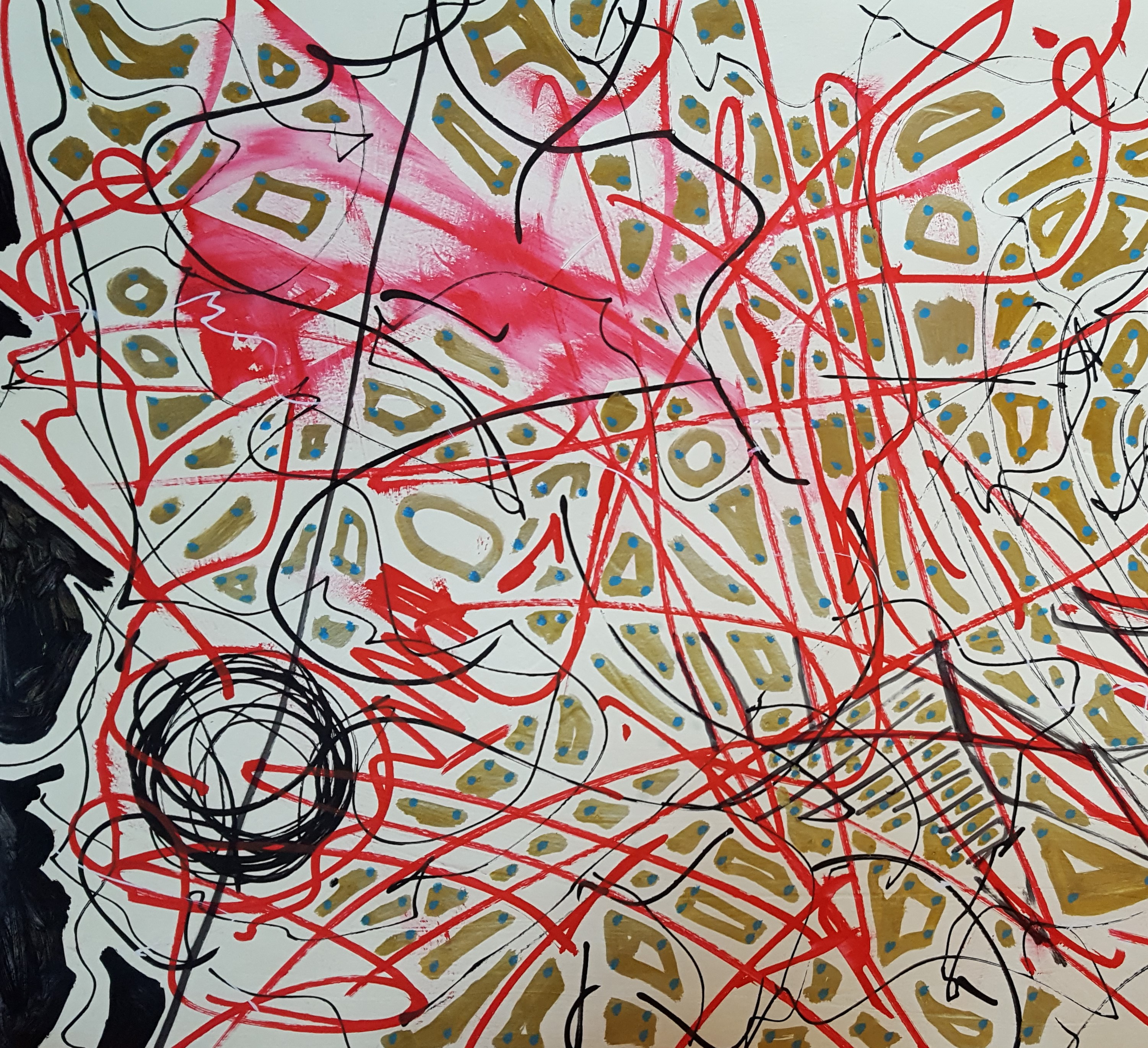 Artist: Doc Wör Mirran
Title: Covfefe Live
Label: Clockwork Tapes Format: Cassette Catalog #: CT- 22 Release Date: April 22nd, 2018
This almost 50 minute long recording was recorded live at the Braille Satellite Festival near Vilnius, Lithuania on Saturday, July 27th, 2017. After a two-day road trip through Poland and getting slightly lost in Belarus, only to be turned back to Poland at gunpoint ( a bit of exageration here! Actually, the Belarus border police and their guns were very friendly!), DWM finally arrived at the beatifully green festival grounds and very hungry mosquitos and put on a fantastic set of spaced out expermimental DWM noise. A journalist there later wrote that DWM was the "highlight so far of the festival season"! Featured on this recording are Stefan Schweiger on teramine and samples, Michael Wurzer on synth and samples, and Joseph B. Raimond on guitar and bass, with Harald Sack Ziegler guesting on french horn on the last two tracks. Musically, this recording features a live version of the 2017 studio recording "Covfefe", a statement to the challenging political landscape we find ourselves in in the first part of the 21st century. Not recommended for repulicans, Brian Ladd, Ted Nugent or other forms of right wing political and moral retardation. Limited edition of 16 copies, recorded on an orange plastic C-60 cassette, and packaged in an old automobile cassette player which was hand painted by Michael Wurzer.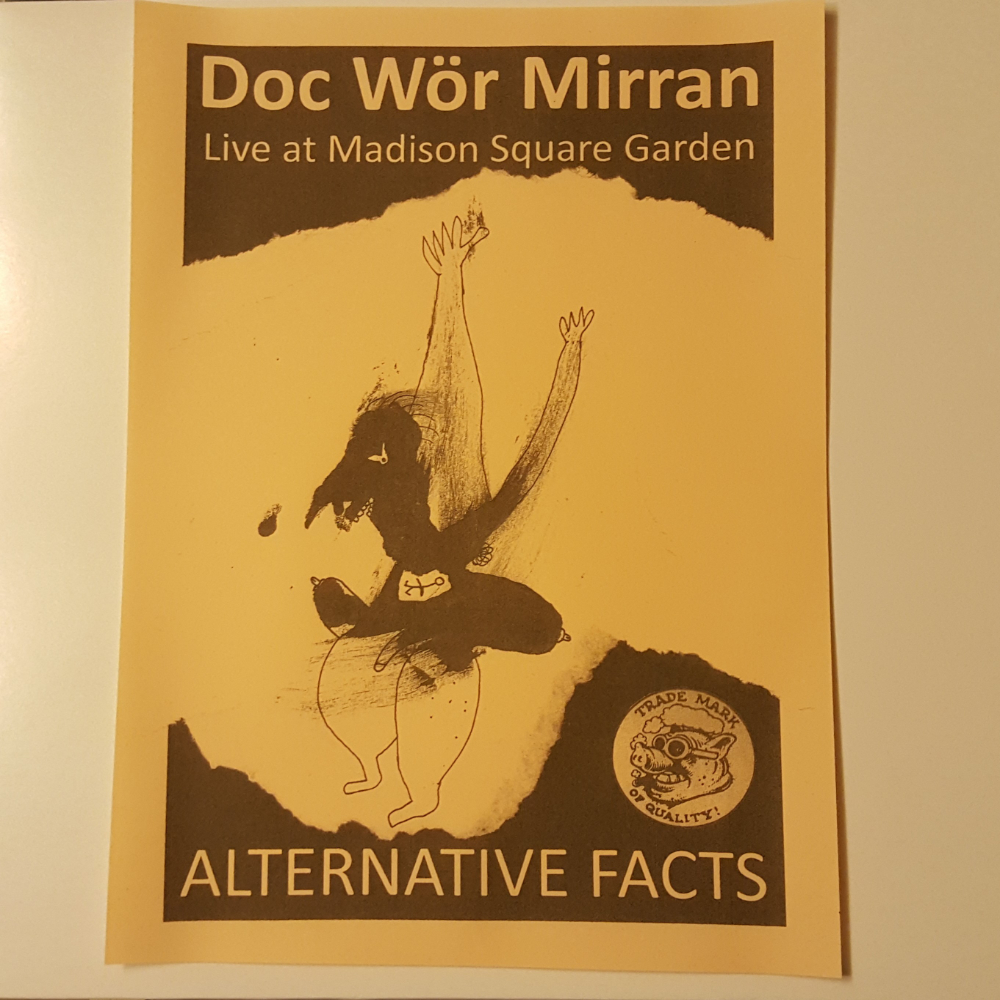 Artist: Doc Wör Mirran
Title: Alternative Facts
Label: Marginal Talent Format: LP Catalog #: Talent Twenty Eight (MT-614) Release Date: September 23rd, 2018
What the hell? Recorded live in 1972 in New York at Madison Square Gardens? Frank Zappa, George Harrison and Charles Bukowski among the guest stars? And produced by George Martin to boot? Did DWM really write a song called "Good Loving Gone Bad" and play "Freebird" as an encore? Alternative facts! If Donald Trump can change reality as he likes, so can we! But facts are facts, and we can't change the fact that this was recorded live on October 14th, 2017 at the Provino Club in Augsburg, Germany. Made to look like one of those classic bootleg LPs from the 1970s, complete with unprinted labels and photo-copied cover, about the only thing on the cover that is not an alternative fact are the pictures of DWM on the back in their hippy period. One hundred and four pressed, with a limited numbered edition of 23 copies including grass from Madison Square Gardens. Oops, sorry, no, it's just normal plastic grass. It's just so easy to fall back into alternative facts! Featuring the talents of Adrian Gormley, Stefan Schweiger, Michael Wurzer, Joseph B. Raimond and .mario 23. Backing tracks featuring sound by Conrad Schnitzler, Jello Biafra, Bernard Worrick, Vera and Paul Lemos. Remember, LOVE MUSIC, HATE FASCISM!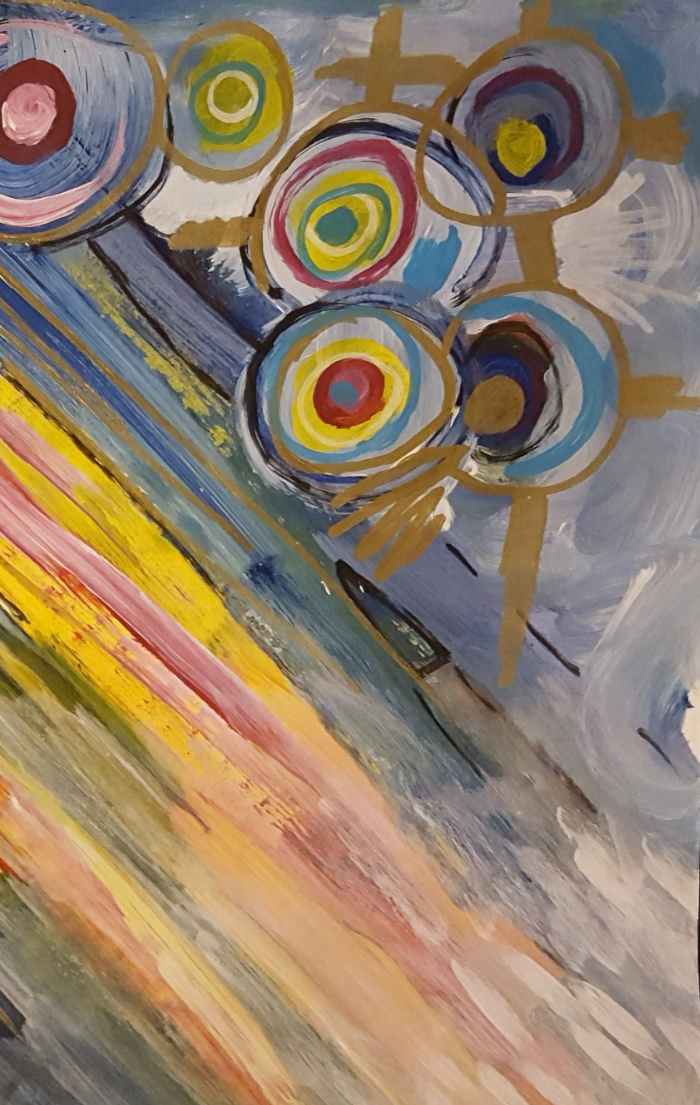 Artist: Doc Wör Mirran / Stadlmeier / Gormley
Title: UN - ART - ED
Label: Marginal Talent Format: 2 x CD Catalog #: Talent Twentynine (MT-615) Release Date: November 11th, 2018
Recorded a day before our "Alternative Facts" LP on October 13th, 2017 at the 84 GHz Gallery in Munich, this double CD features a small, 3" CD with a live improvised collaboration of Stadlmeier and Gormley. On the 2nd, standard sized CD we feature the entire full-length DWM performance, featuring Adrian Gormley on sax, Stefan Schweiger on samples and percussion, Michael Wurzer on synth and samples, and Joseph B. Raimond on guitar and bass. Special guest Stadlmeier on the first track. Backing tracks featuring sound by Conrad Schnitzler, Jello Biafra, Bernard Worrick, Vera and Paul Lemos. Features postcards and live photos in a deluxe packaging with cover art by Adrian Gormley and Joseph B. Raimond. Limited numbered edition of 50 copies.