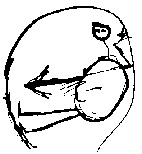 News

28.1.2023

Online now is a new exibit in our e-gallery featuring acrylic paintings that Adrian Gormley painted in 2022. More exhibitions coming soon....

28.11.2022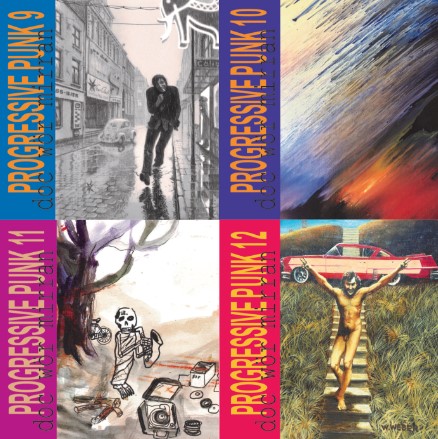 Released today on CD on Marginal Talent are the final four installments of DWM's twelve part masterpiece "Progressive Punk". Highlights include cover art by both Klaus Voormann, who designed the Beatles "Revolver" album cover, as well as Cal Schenkel, who was responsible for many of the early Zappa album covers as well as the iconic "Trout Mask Replica" from Captain Beefheart. Another cover was supplied by none other than Raja Ram of Shpongle.

18.11.2022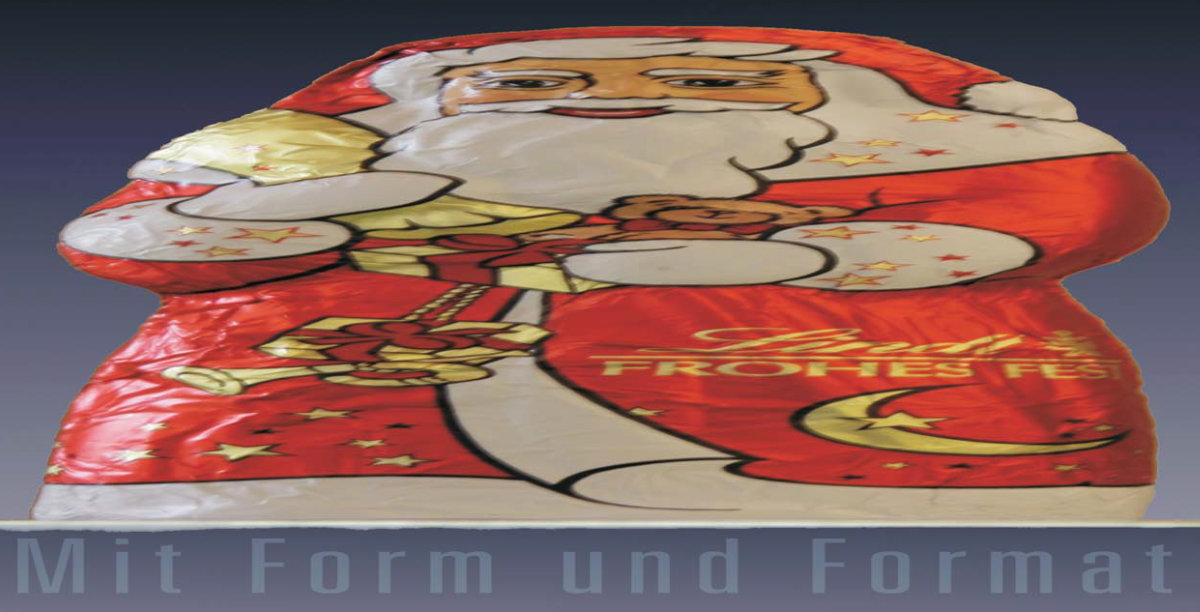 Joseph B. Raimond will be showing three of his newer paintings again at the annual Wintersalon exhibition at the Galeriehaus Nord gallery in Nürnberg. The opening is this coming Sunday, the 20th of November, at 2 pm. Contact information and their address can be found at the Galeriehaus Nord website.

31.10.2022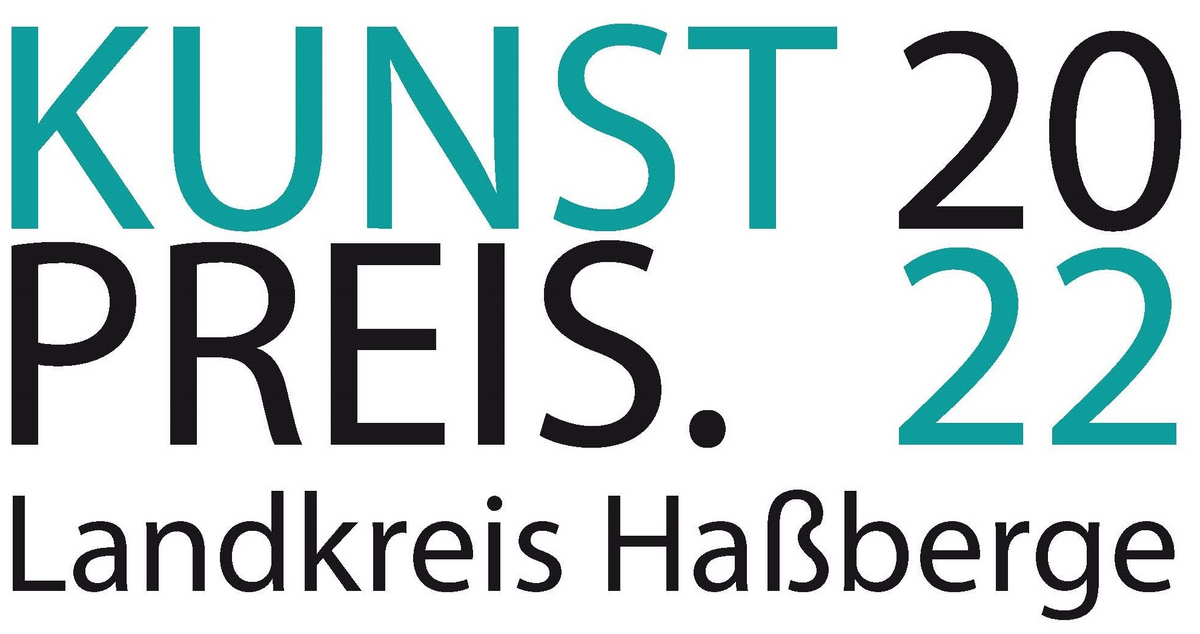 Joseph B. Raimond will be showing 3 of his recent paintings at an exhibition in the Hassberge region of northern Bavaria. The opening is Thursday, the 3rd of November starting at 7 pm. The exhibition can be viewed at the castle Oberschwappach, Schlossstr. 6, 97478 Knetzgau.



28.10 2022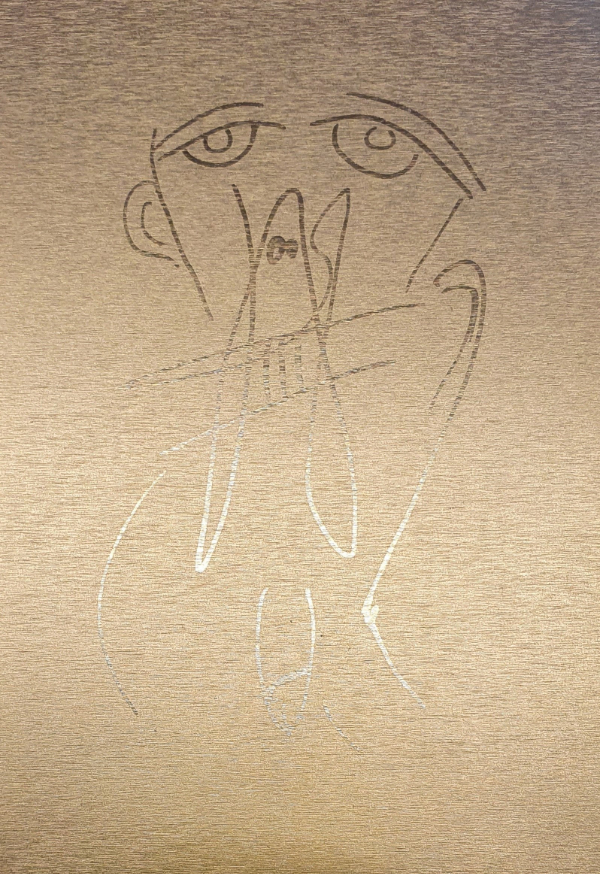 Another new concept, another new recording. This time, one recording, four different mixes, as interpeted by the four members of DWM featured on this recording, recorded onto two grey plastic C-60 cassettes and packed in a metal box with a laser etched cover. Out now on Masking Tapes.



30.9.2022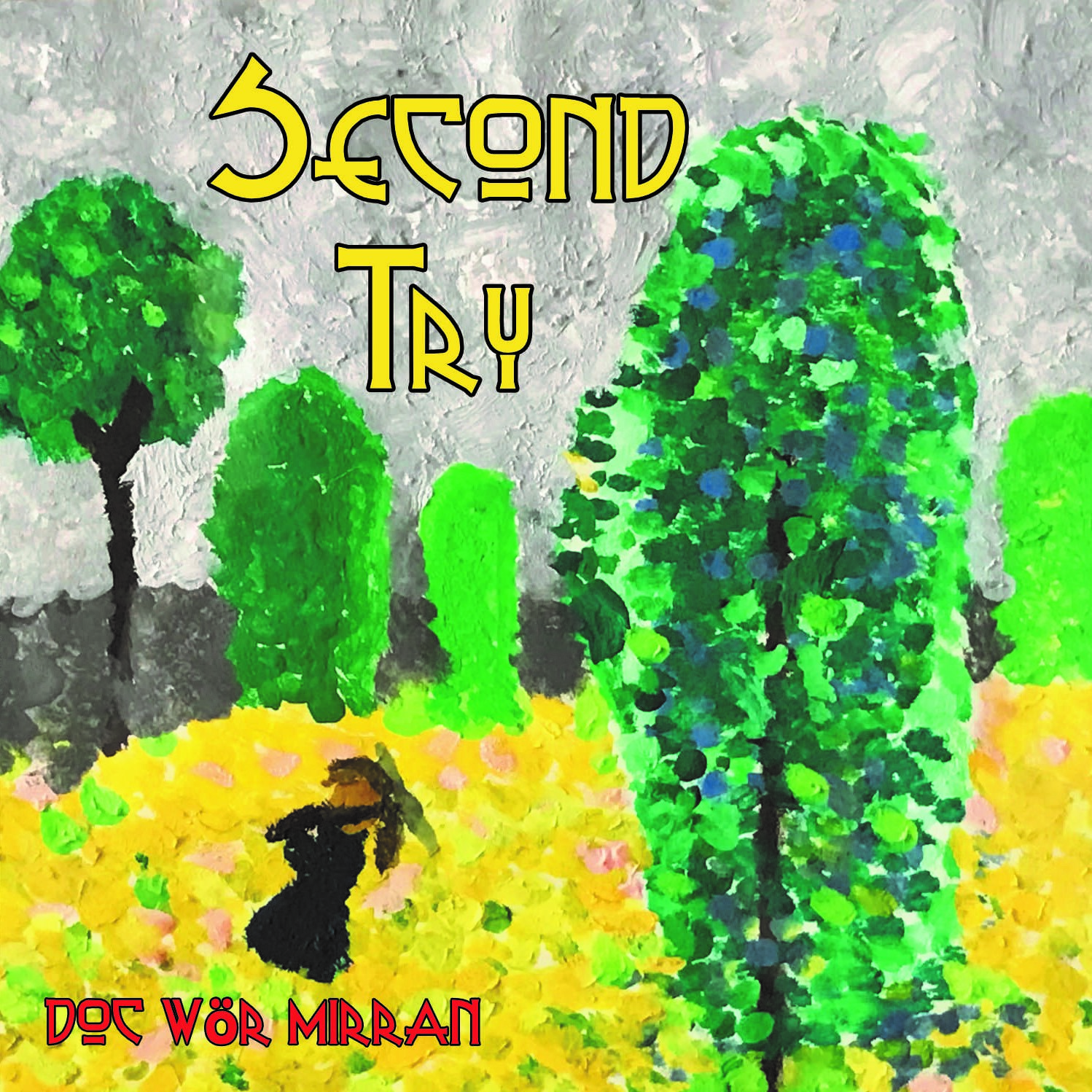 Released today on Marginal Talent is "Second Try", a compilation of sorts compiled by Stefan Schweiger and featuring his drumming talents on his favorite DWM tracks, many remixed or featuring additional recording exlusive to this

4.9.2022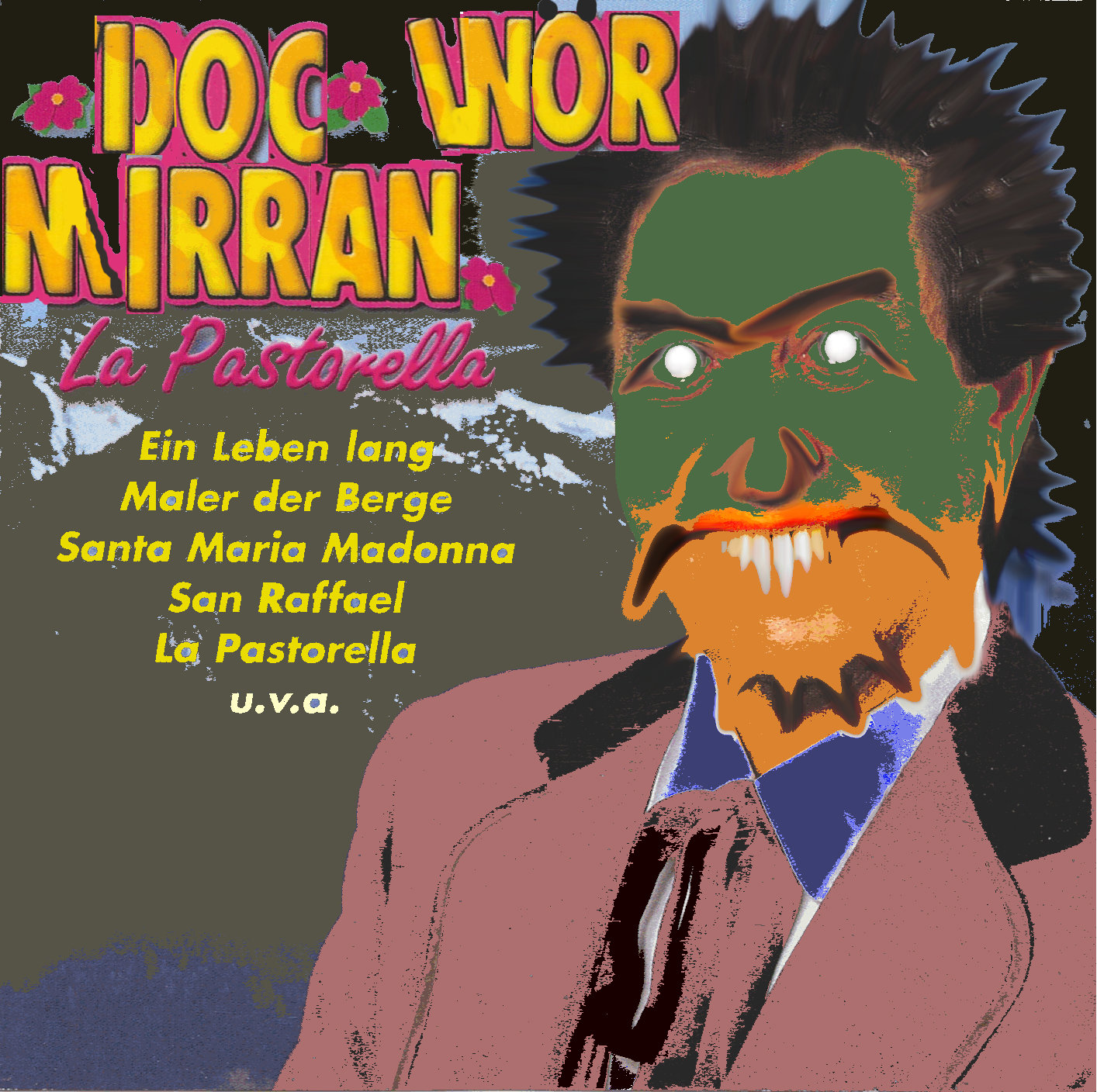 Who needs "Bastard Pop" when you can have DWM's own "Bastard Plop"? Out now on Marginal Talent: "La Pastorella", DWM's newest full length CD covering Vico Torriani as you have never heard him before!

23.7.2022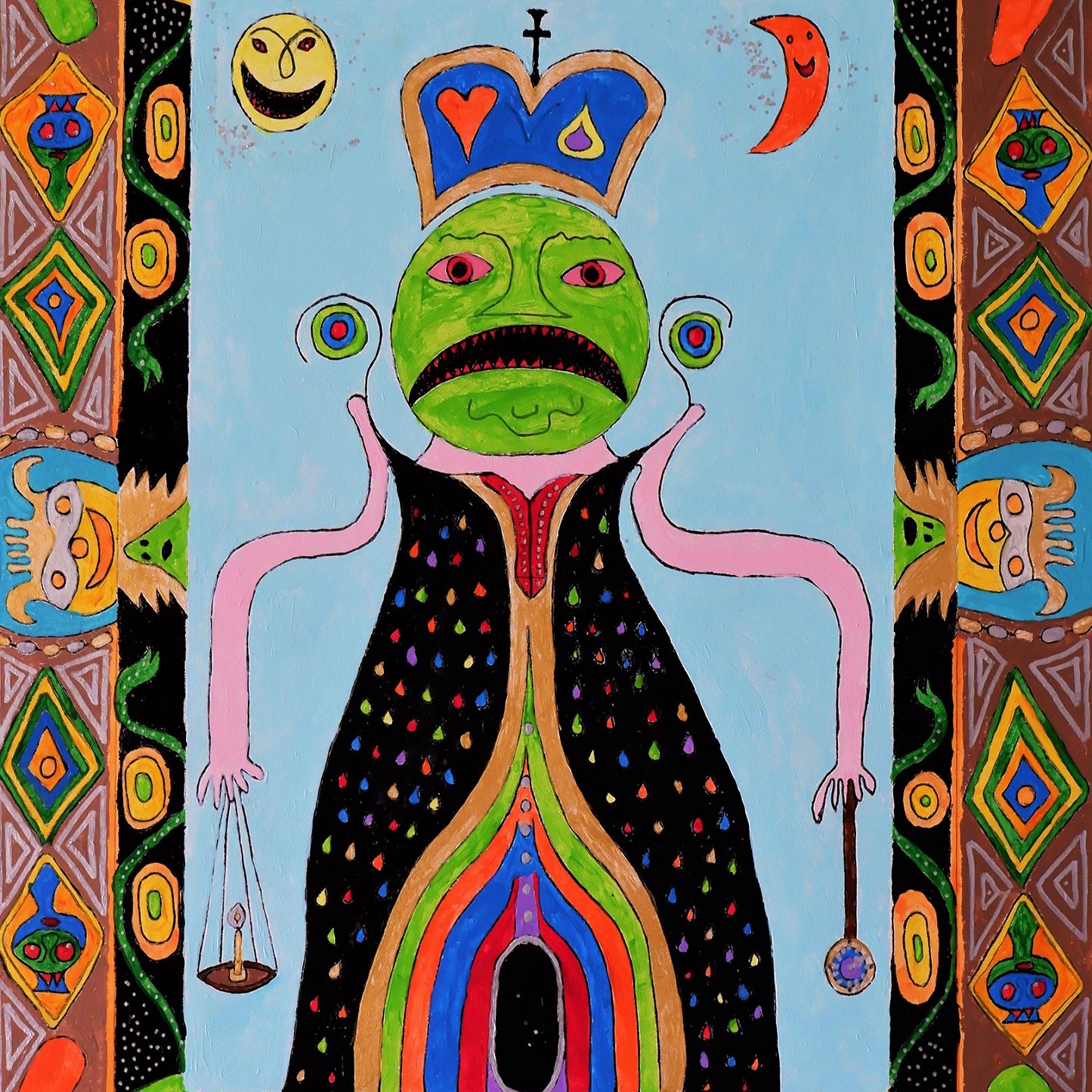 Released today is "Dada Depression" DWM's audio collaboration with Acidether from St. Petersburg. Edition of 100 copies, out now on CD on Marginal Talent or to download/stream through our Bandcamp page.

10.6.2022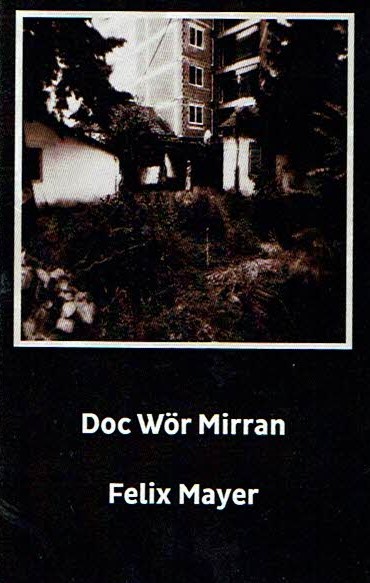 Out now on cassette on Grubenwehr Freiburg / Attenuation Circuit is the DWM recording "Sparse", a split C-90 release with Felix Mayer on the flipside.

31.5.2022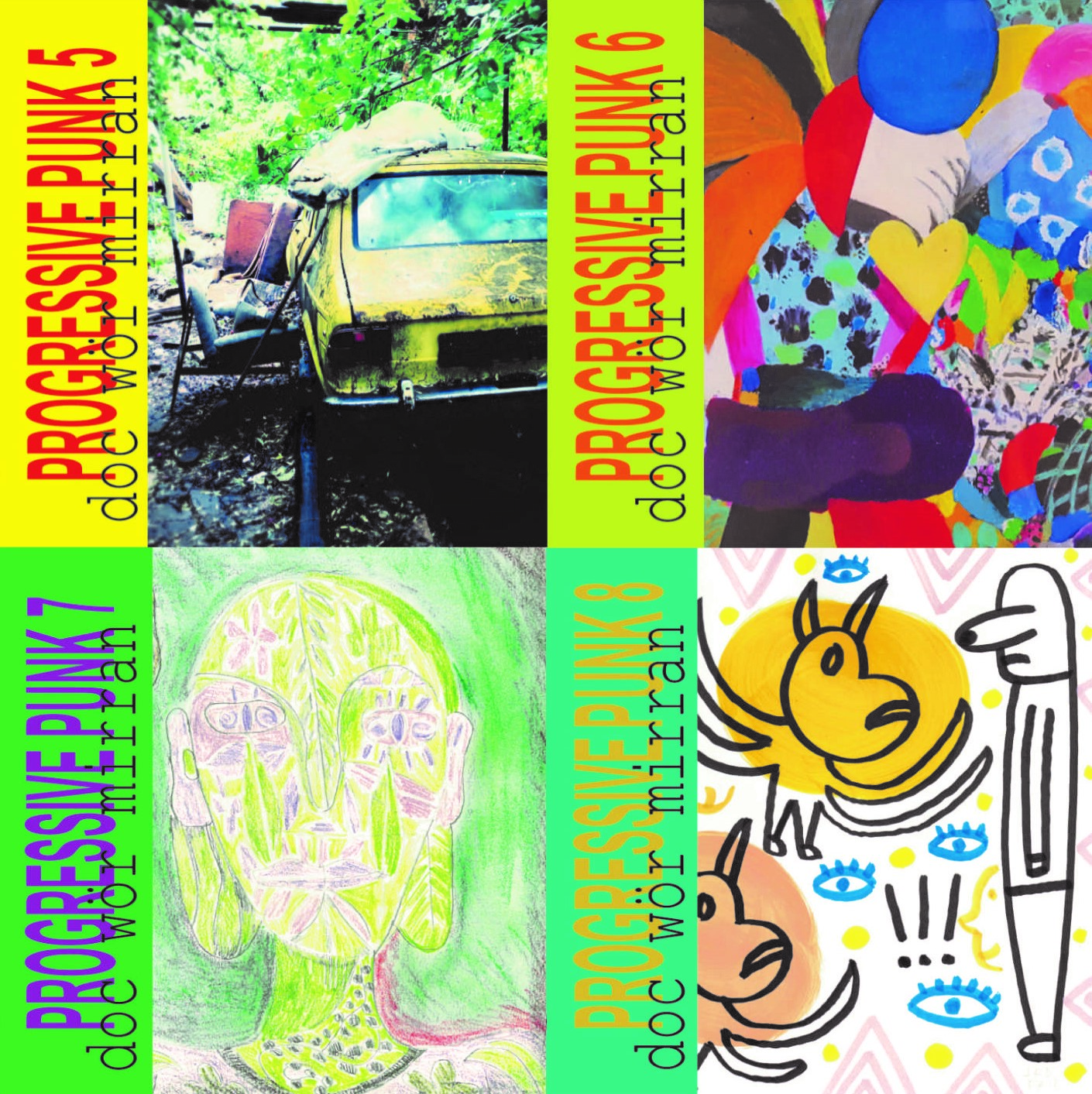 The next four installments of "Progressive Punk", DWM's series of 20 minute long mini CDs, are out now on Marginal Talent and within the next few days on Bandcamp.

28.4.2022





Joseph B. Raimond has donated two paintings each to two different local art exhibitions in the Nürnberg area in support of the victims of Putin's brainless and offensive war in the Ukraine. All proceeds from the sales will go towards relief organizations involved in helping the people of Ukraine.

10.4.2022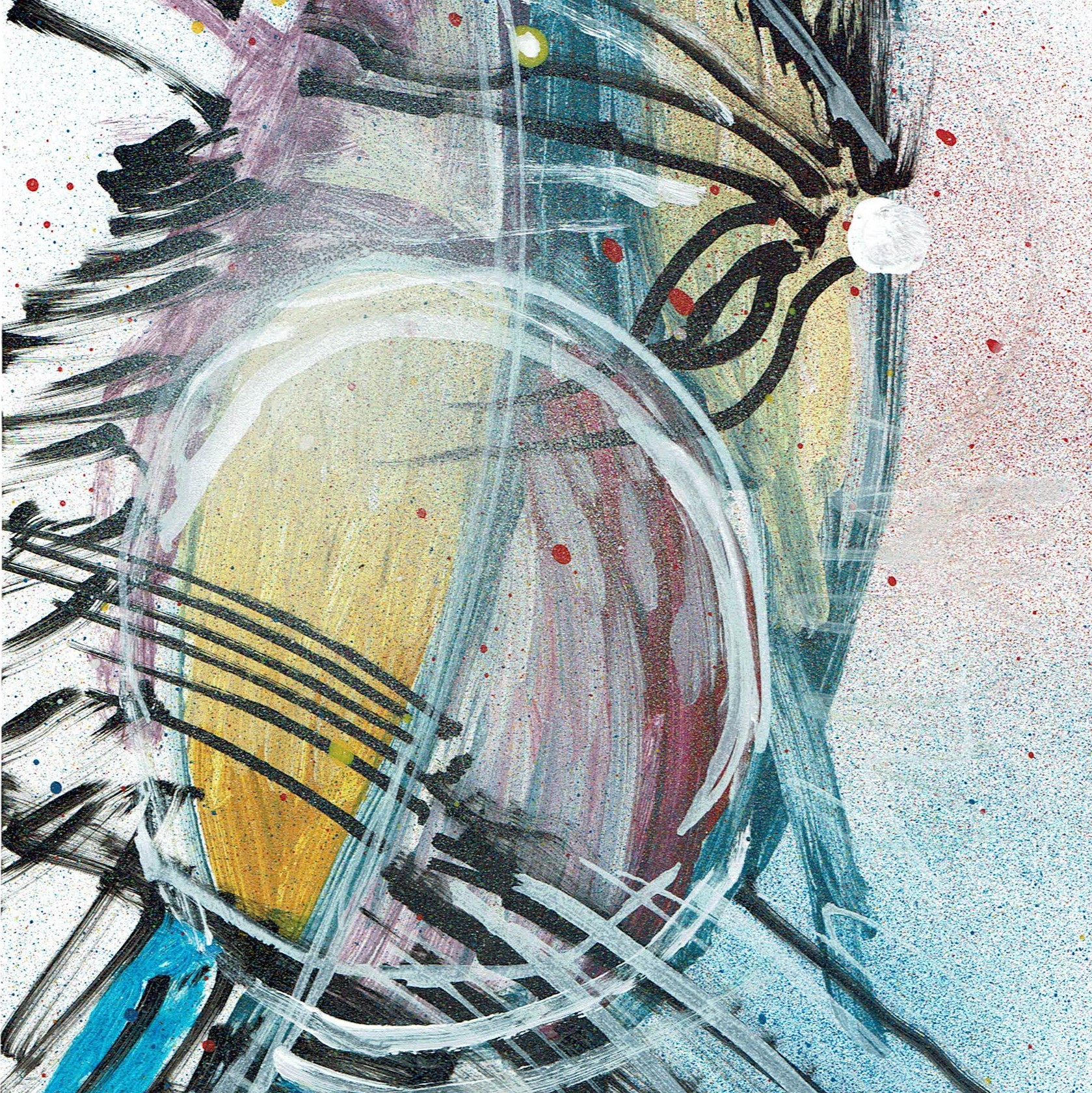 Out now on Attenuation Circuit: "Oval Eclipse Live", improvised live CD by Oval Language and Doc Wör Mirran. Recorded at the re:flexions sound-art festival at the Kulturhaus Abraxas in Augsburg, Germany on July 3rd, 2021. Limited edition of 100 copies.

15.3.2022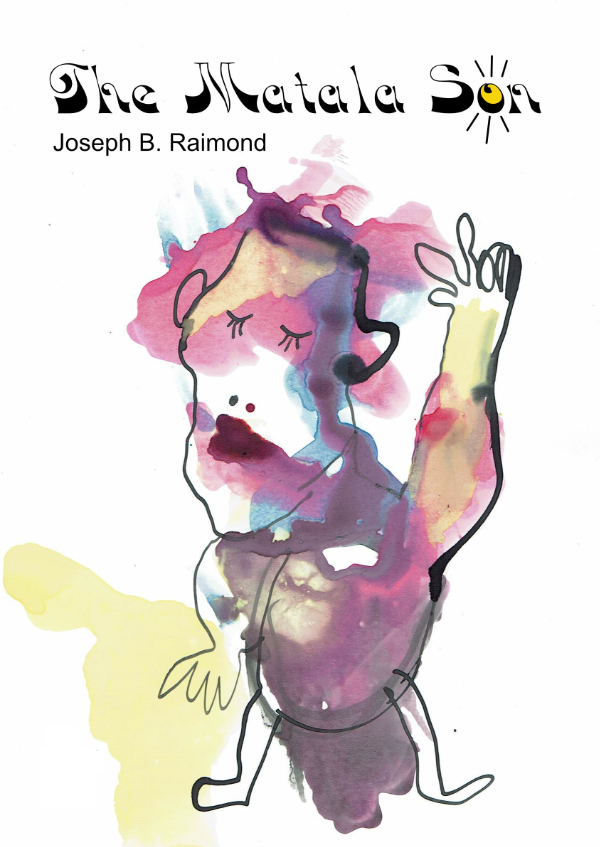 Out now is "The Matala Son", Joseph B. Raimond's newest 60 page book of poetry, featuring several full color art reproductions, written in and inspired by the little hippy town of Matala on the beautiful Greek island of Crete, Joseph's second home.






Four classic DWM albums, "Lasher", "Ipso Fatso" as well as "Alaska Show", an audio collaboration with De Fabriek from Holland, and "Rojo", one of our several collaborations with Conrad Schnitzler, are now available for streaming and download on our Bandcamp page.

9.3.2022

Mr. Riggsy's Restube has published a wonderful unboxing video of our DWM / Residents split LP. Check it out here on Youtube.

20.2.2022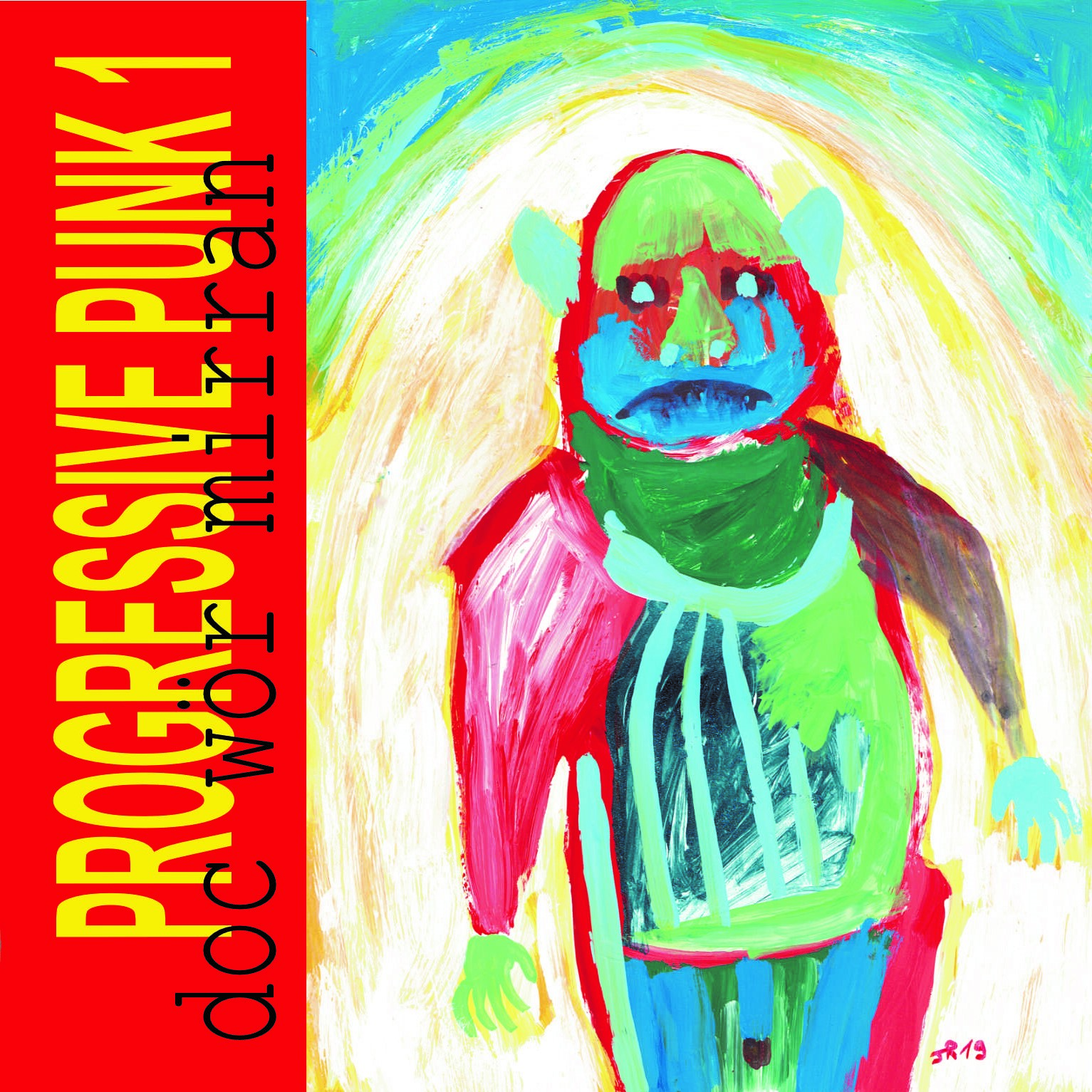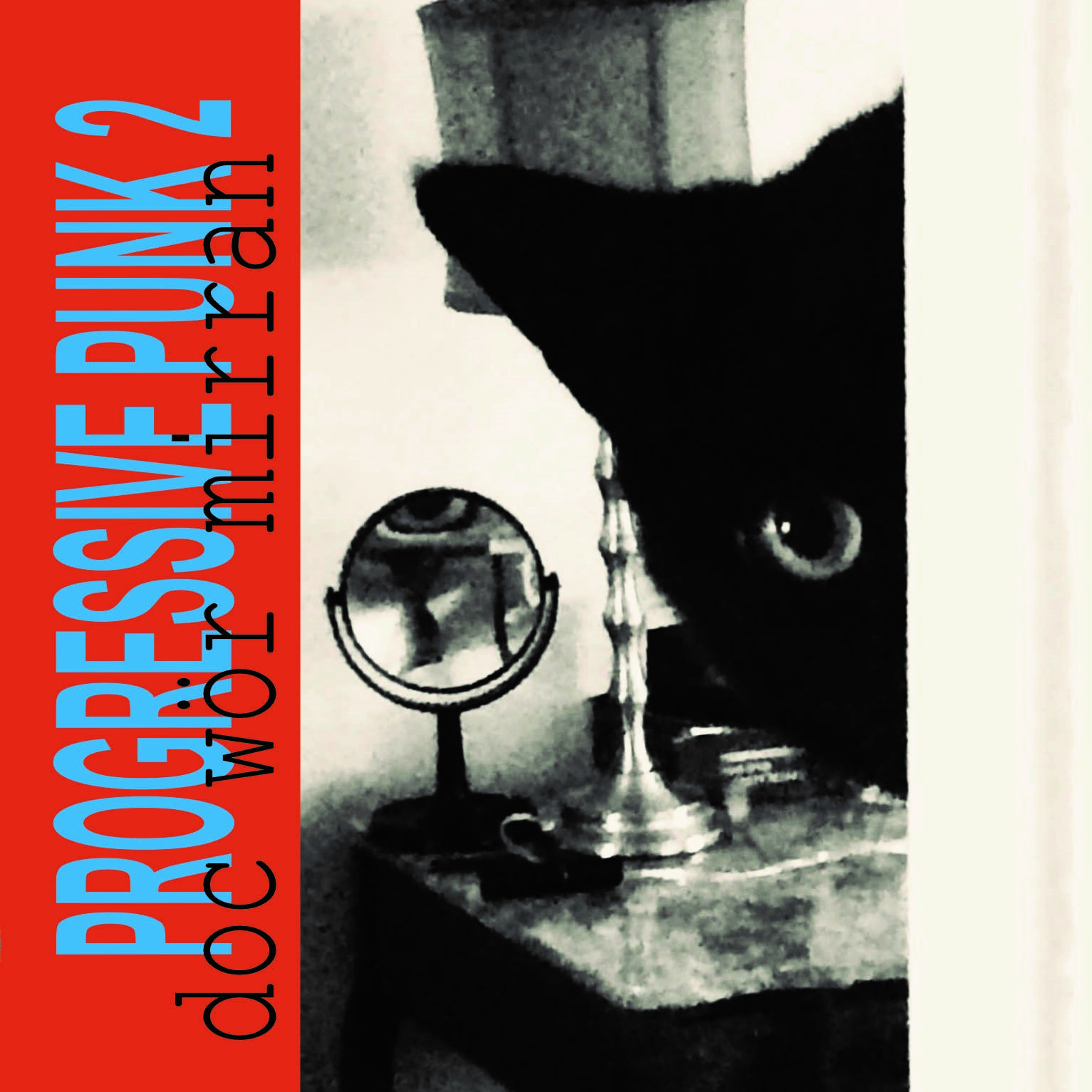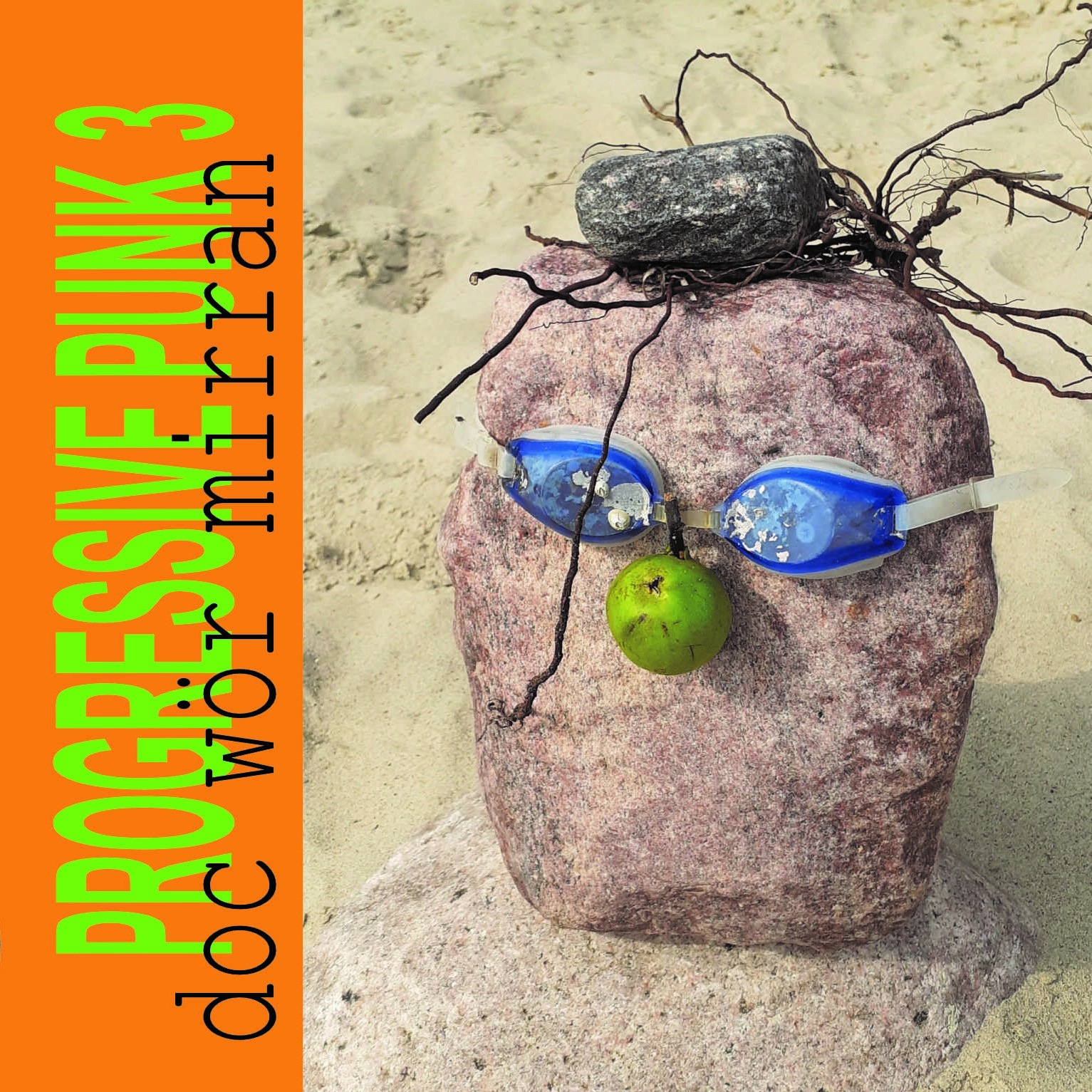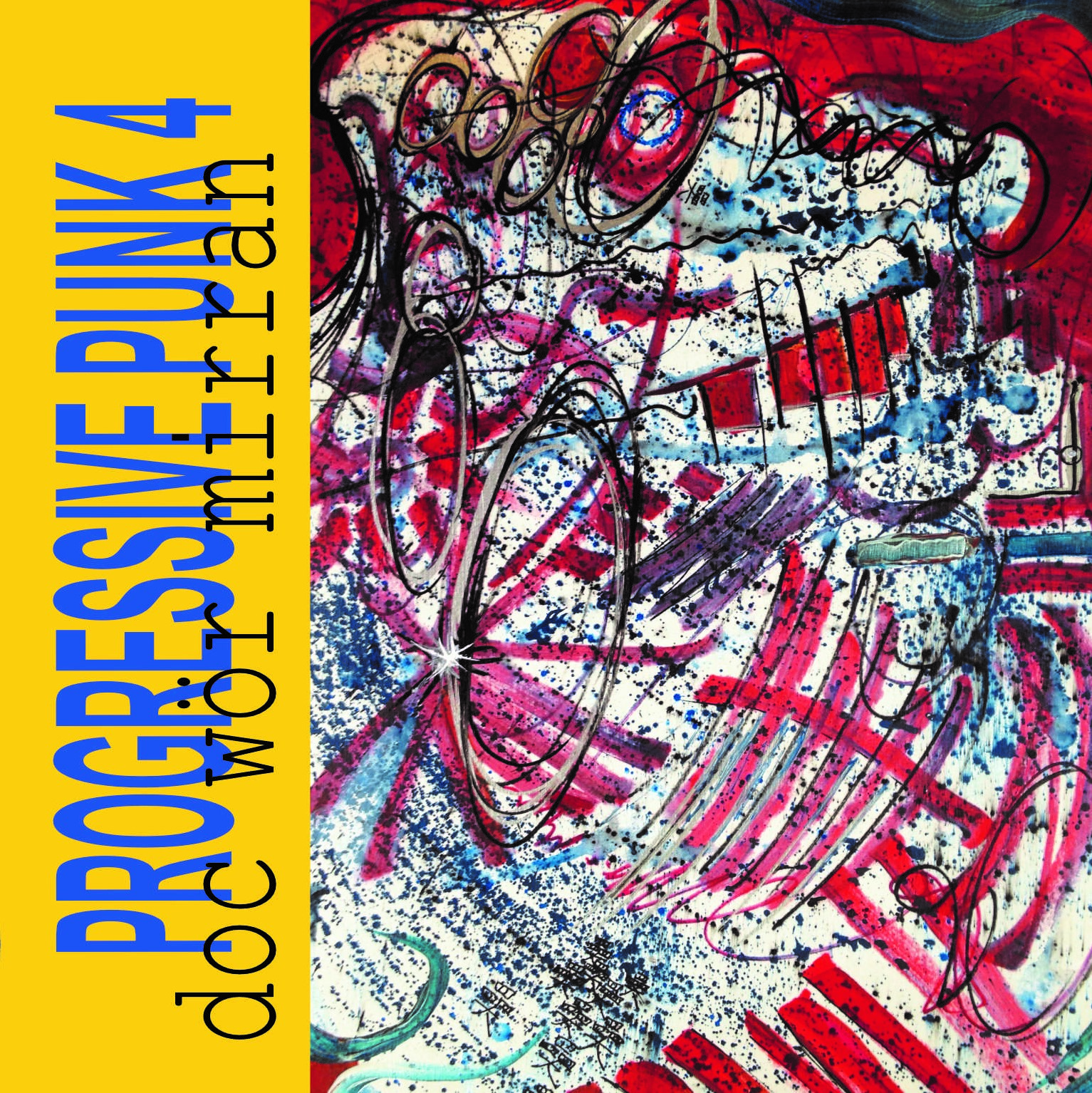 "Progressive Punk" has evolved into being one of DWM's most important series of recordings, and this mammoth project has now begun to be released. Mixing everything from guitar rock, industrial, ambient, to techno, and eveything else in between, this series of recordings is DWM's masterpiece. Grouped into twenty minute long "sides" (the length of a vinyl album), each mini-CD release will feature a different cover artist. The first four installments are out now on Marginal Talent.

27.1.2022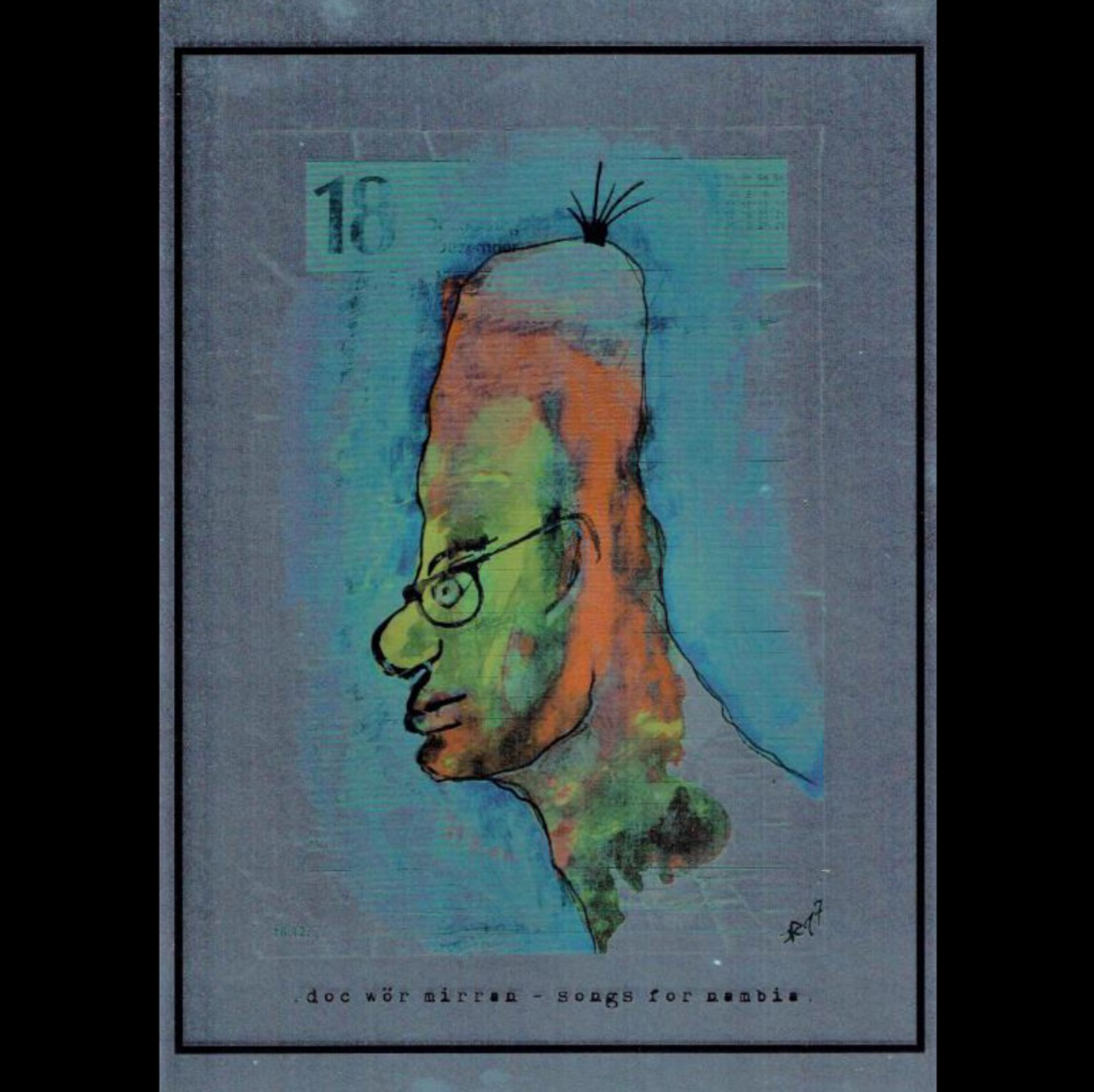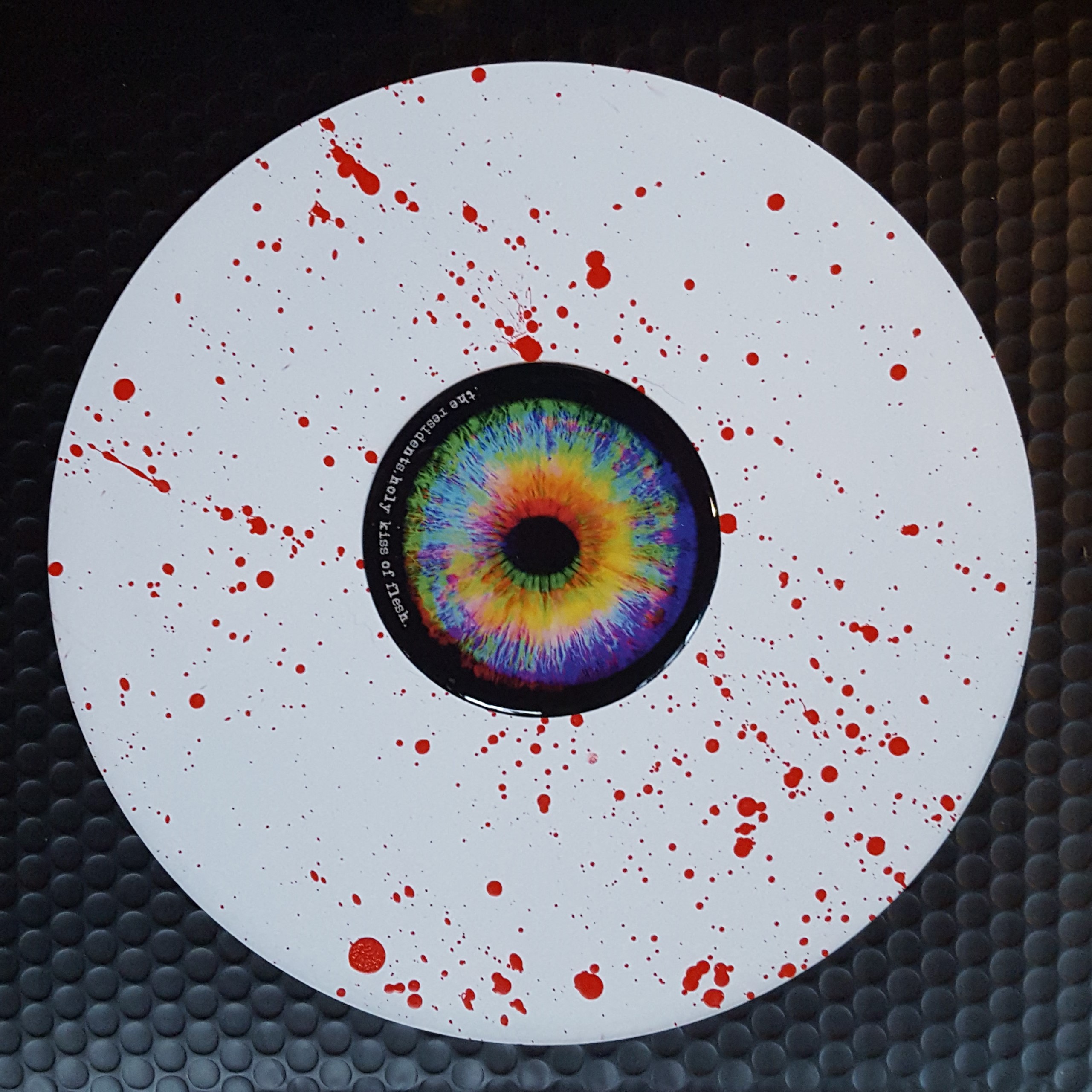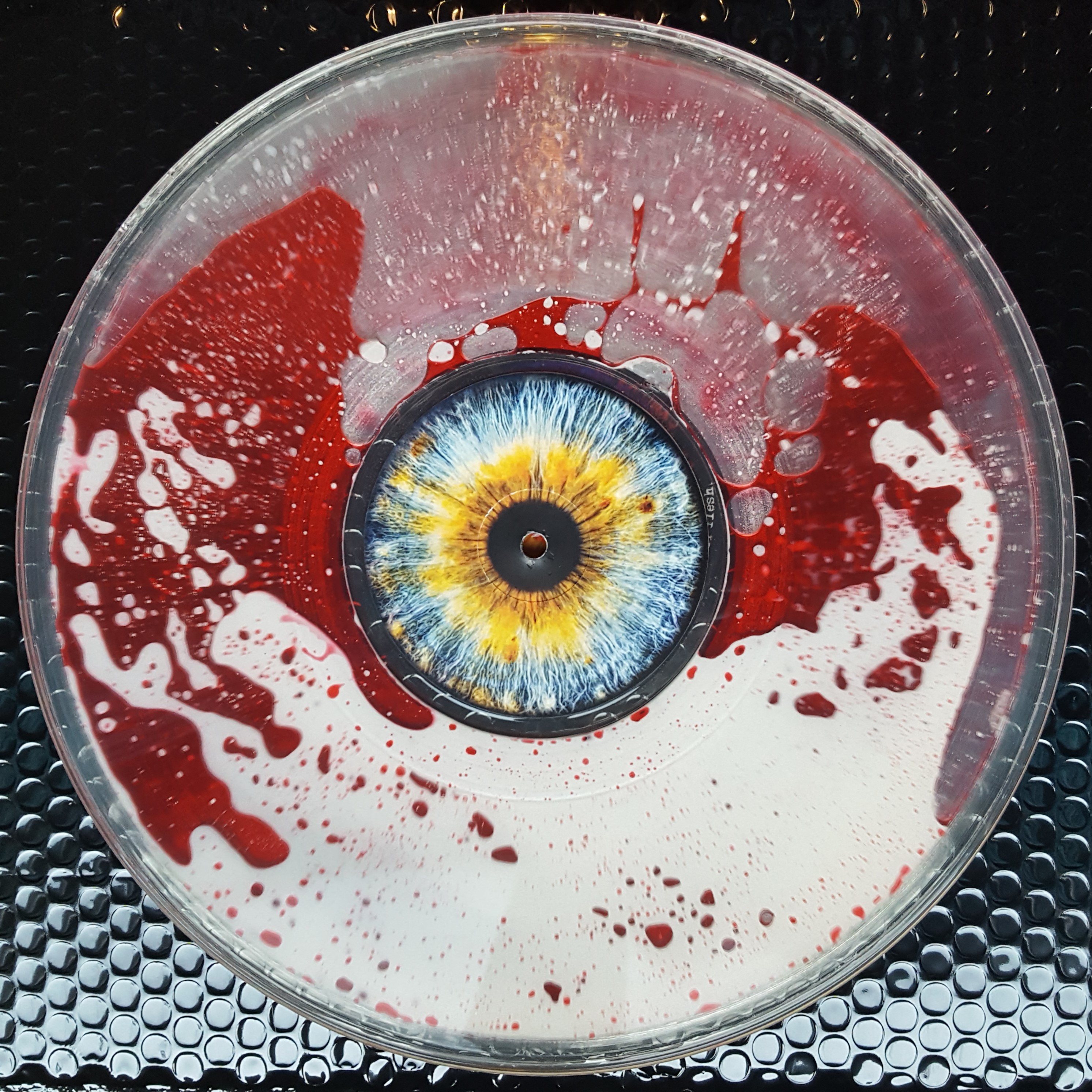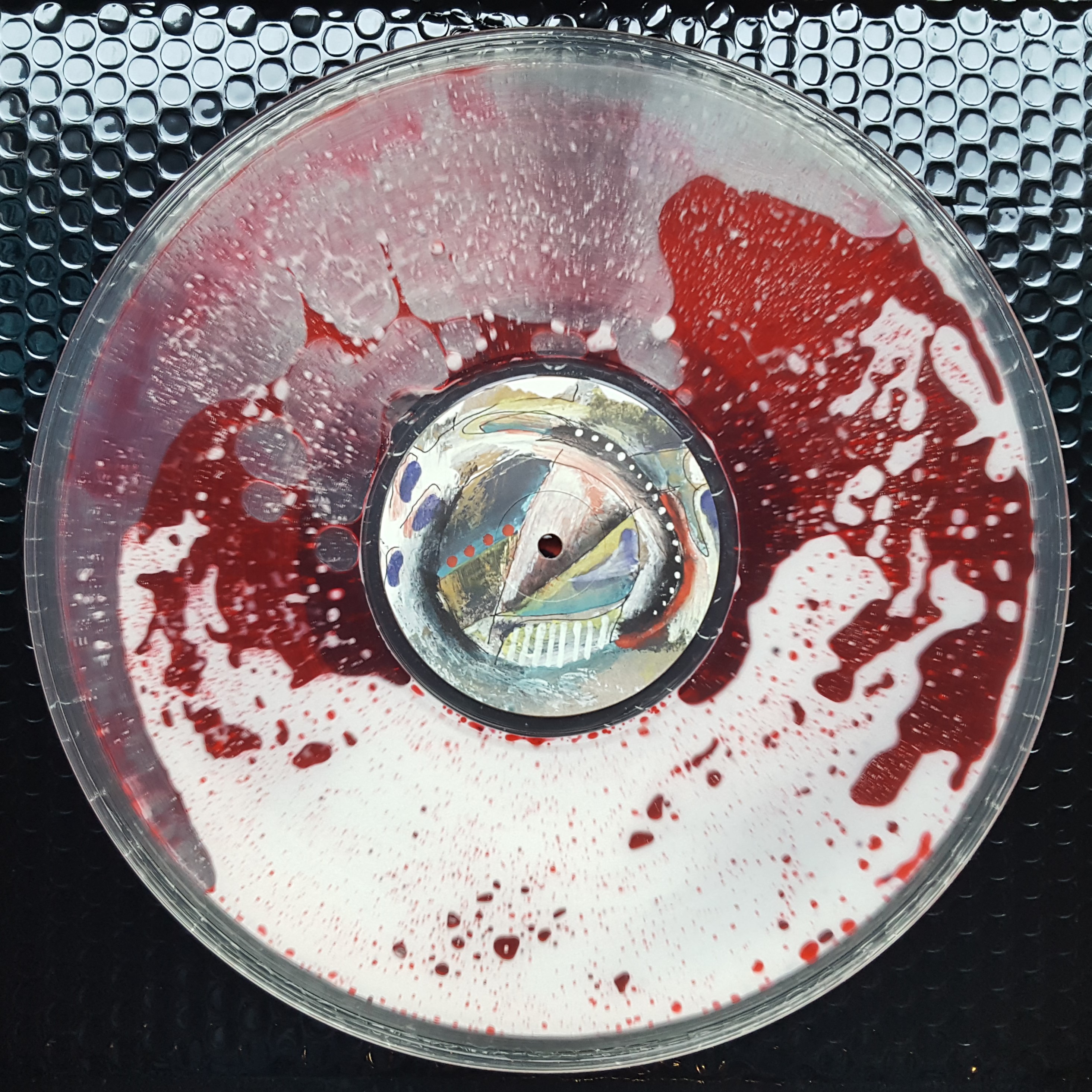 Finally out, our long and eagerly awaited split vinyl album with the Residents! The Residents give us "Holy Kiss Of Flesh" for the first time on vinyl, while DWM offers the previously unreleased "Songs For Nambia". With only 111 "normal" colored vinyl copies and 46 liquid filled vinyl versions, these are sure to go fast!



9.1.2022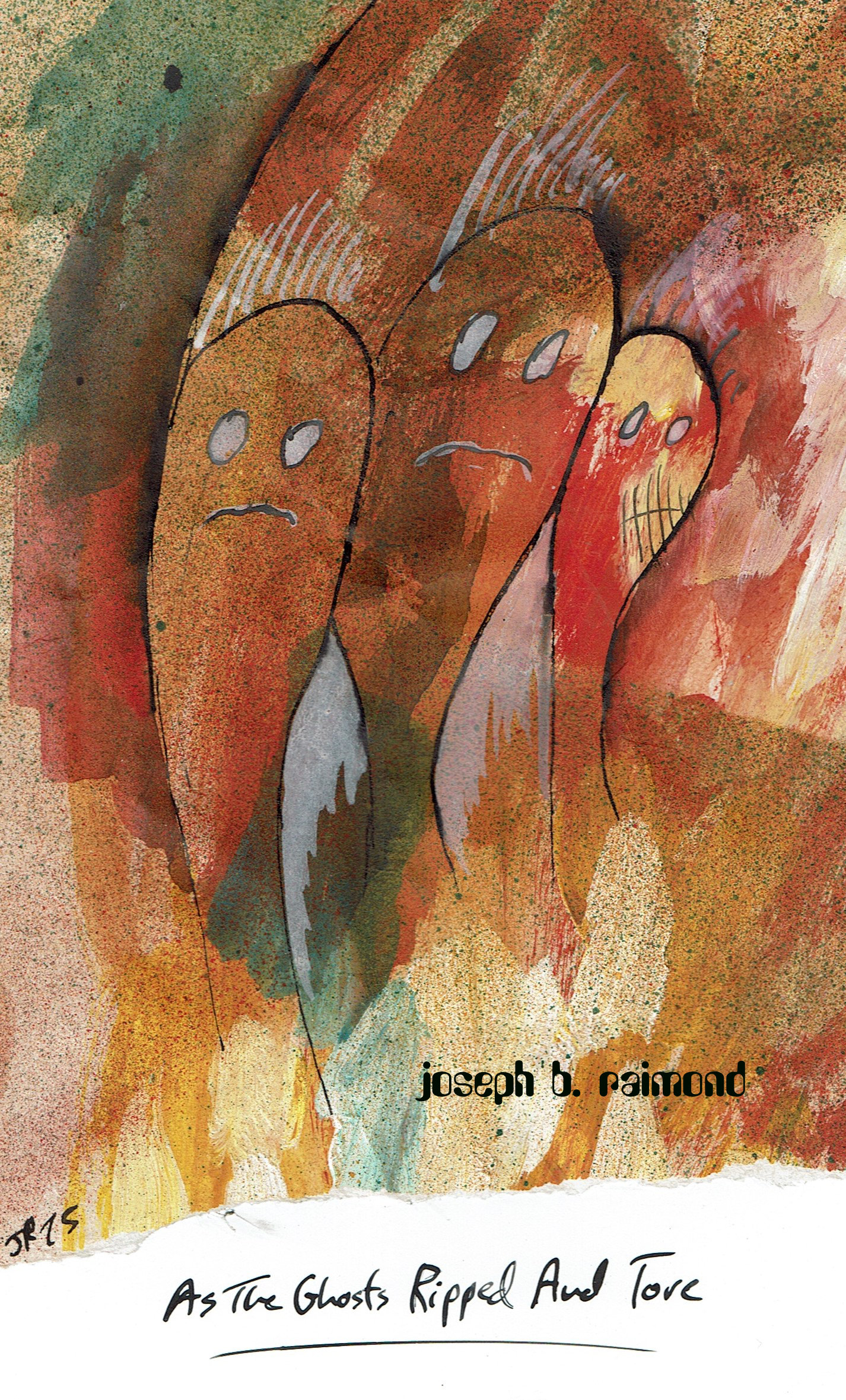 Out now on Mirran Thought "As The Ghosts Ripped And Tore", Joseph B. Raimond's newest little 60 page collection featuring his usual mix of introverted, liberal politics inspired poetic weirdness.

1.1.2022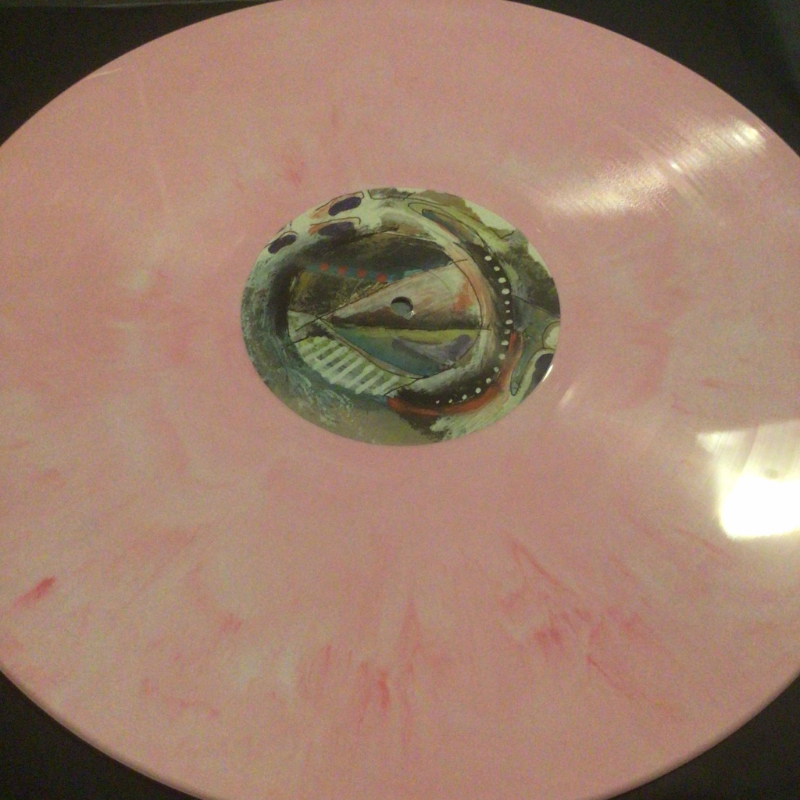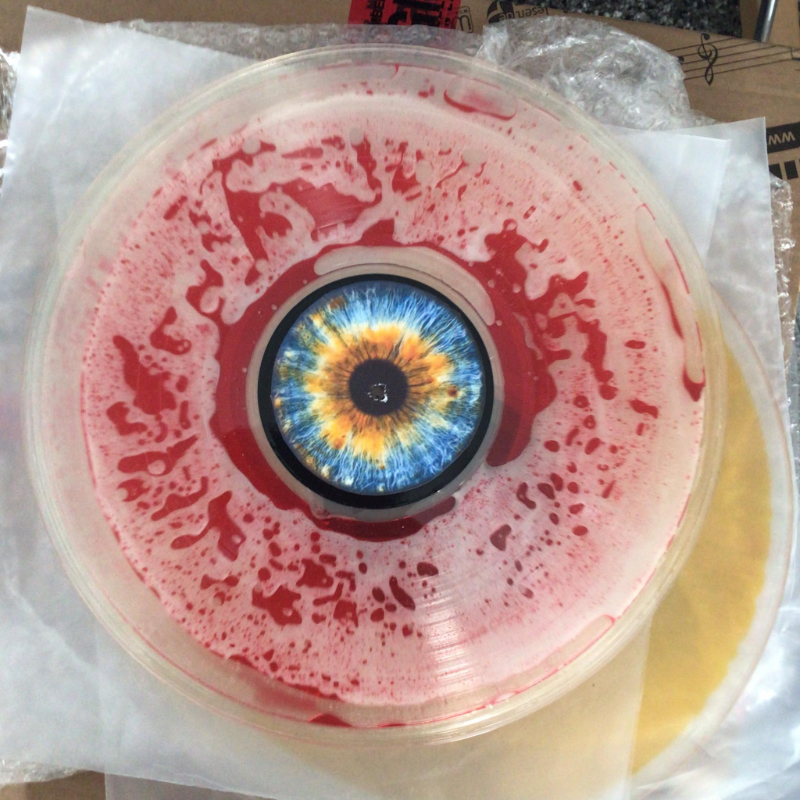 Here a preview of "Holy Kiss Of Flesh / Songs For Nambia", Doc Wör Mirran's upcoming split vinyl LP release with the Residents, which will be available both as normal colored vinyl as well as liquid filled vinyl, both ultra-limited. Out soon on Minimalkombinat.



19.12.2021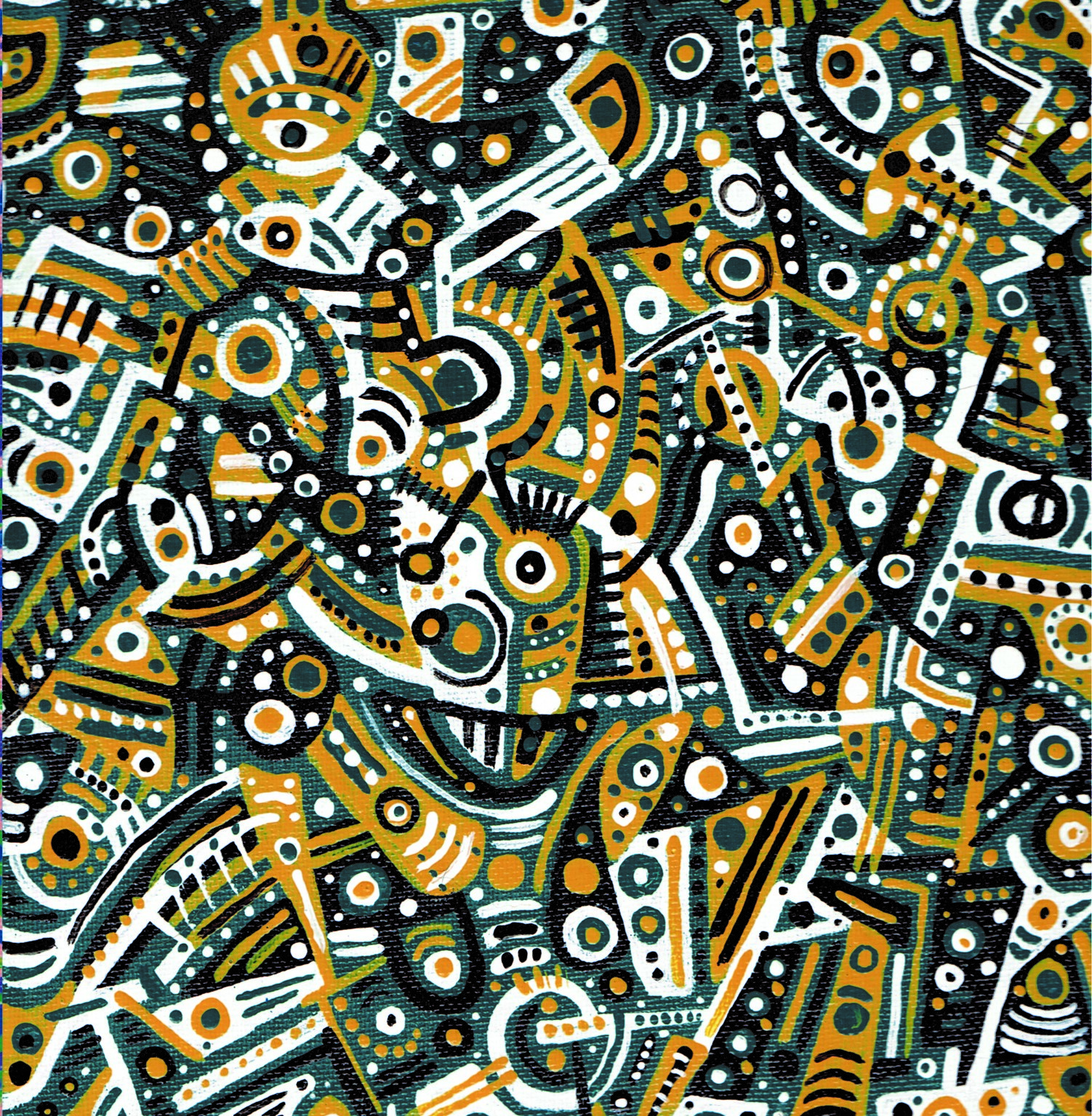 Out now on Attenuation Circuit: "Diaspar, parts 13 to 22". Part two of this two CD series features ten tracks originally recorded with the late Conrad Schnitzler in the 1990s, with additional recording and final mixing with Emerge from Augsburg in 2020.

30.11.2021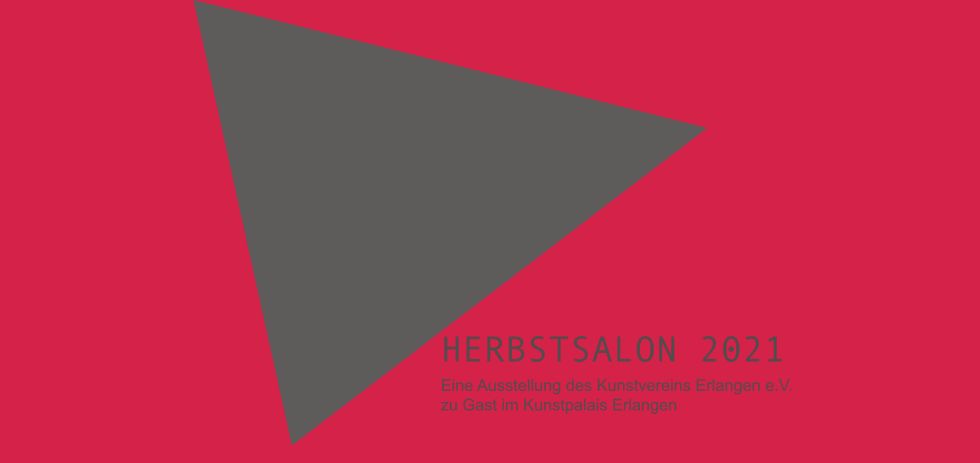 Later in the year than usual due to the worldwide health crisis, Joseph B. Raimond is exhibiting three of his "Plop Art" paintings at the anual Herbstsalon at the Kunstpalais art museum in Erlangen. The exhibition runs from November 30th to January 6th.

21.11.2021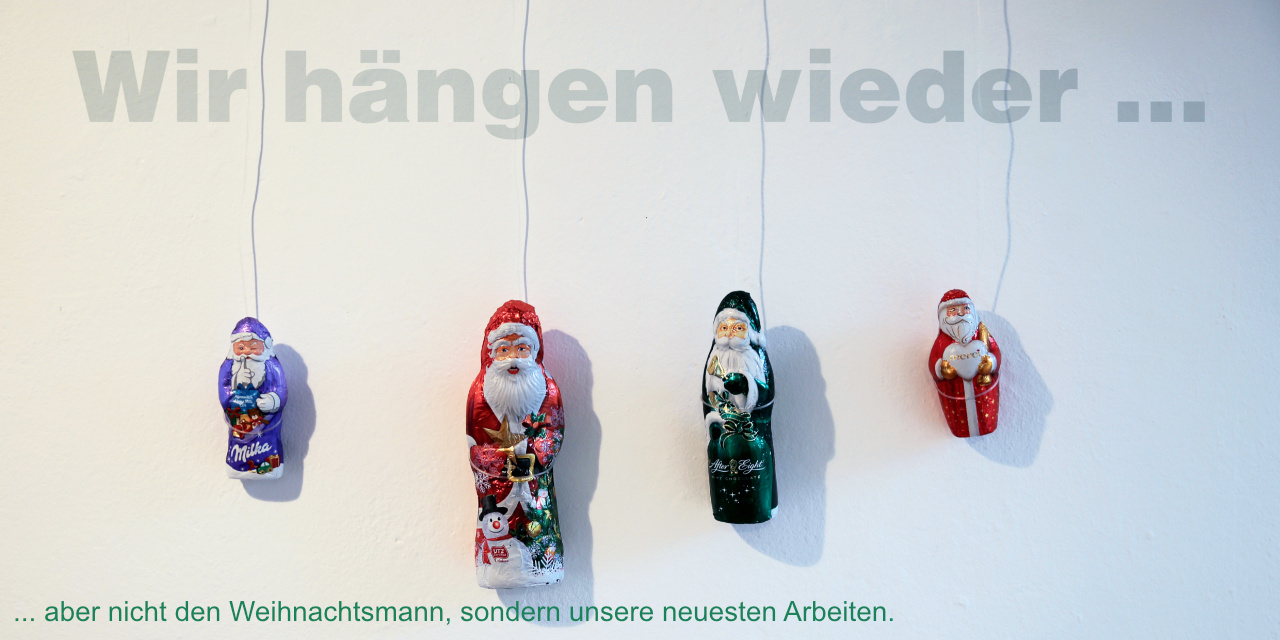 Three paintings by Joseph B. Raimond will be shown at the annual Wintersalon exhibition at the Kuno in Nurnberg. The show opens today and runs until the 5th of December.

7.11.2021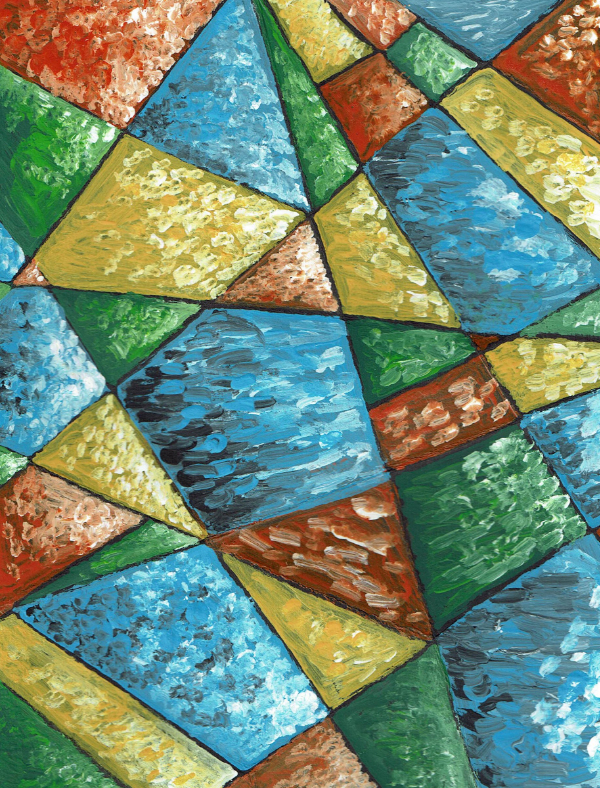 120 minutes spread out over two sixty minute cassettes, "Mischen Impossible" features rare, remixed and unreleased tracks from DWM's mammoth upcoming "Progressive Punk" series of mini CDs. Out now.



17.10.2021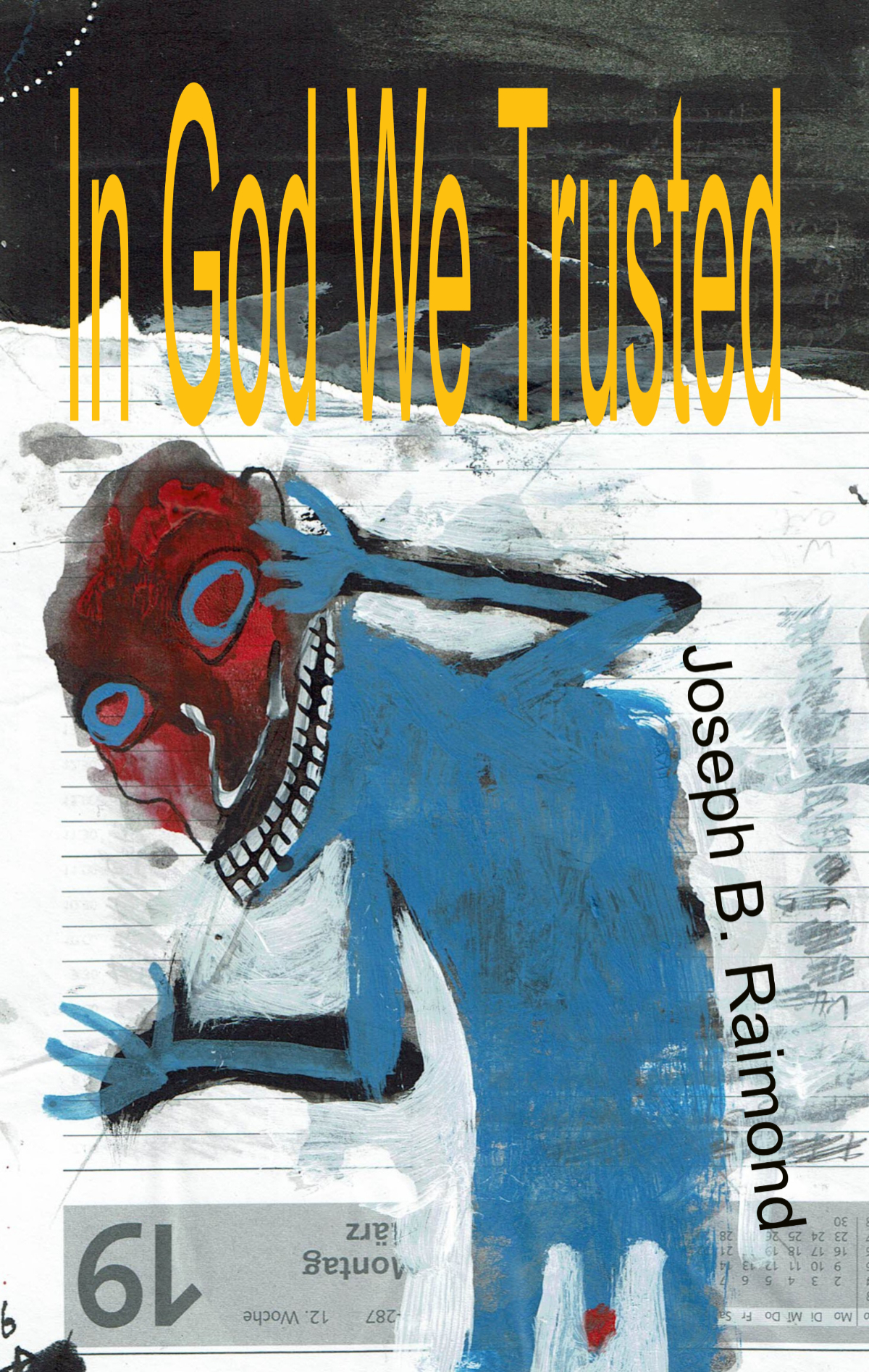 Coming to terms with the brutal truth of the unfulfilled promise that is the American dream, Joseph B. Raimond's newest book "In God We Trusted", is out now.



16.10.2021




Joseph B. Raimond will be exhibiting roughly a dozen of his paintings this weekend within the framework of the Gastspiel 2021 exhibition in Fürth. Come see it at Kaiserstr. 173.

24.9.2021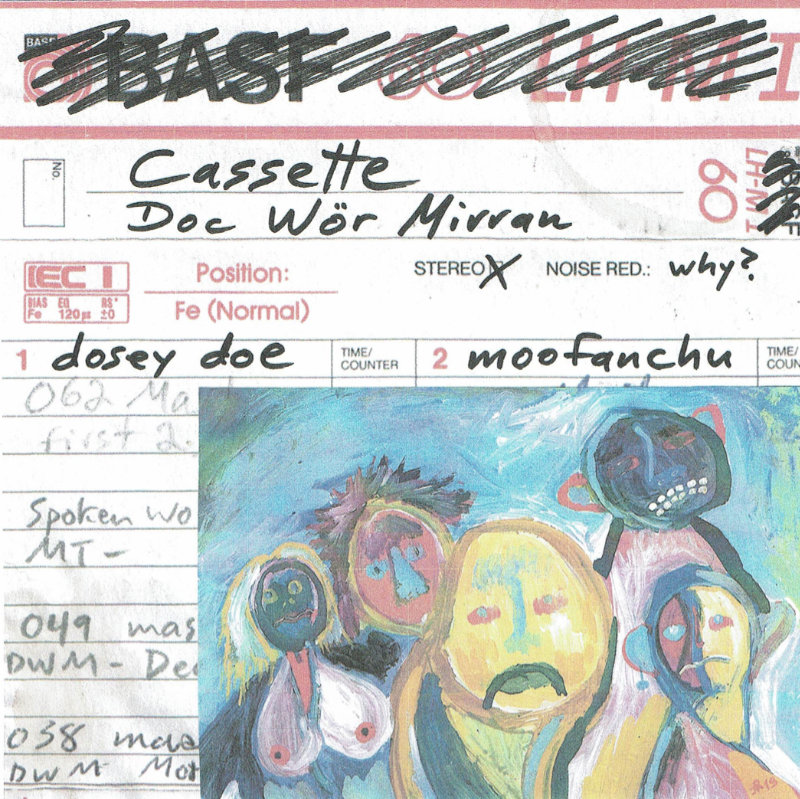 Out now, DWM's newest vinyl single, titled Cassette!



20.9.2021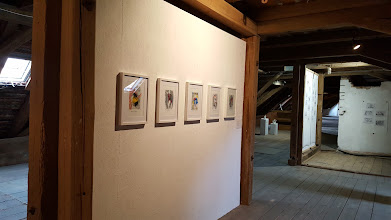 Joseph B. Raimond's paintings at the "Superhelden" exhibition in Weissenohe.



30.8.2021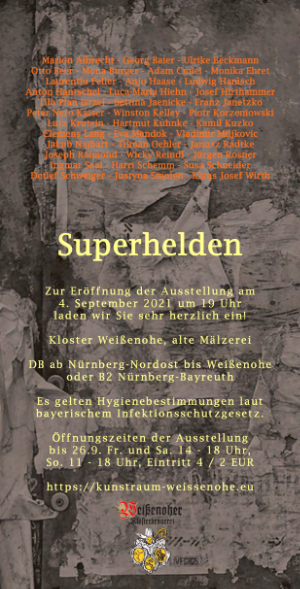 Joseph B. Raimond will be showing 5 of his "Daily Plop" series of paintings at the "Superhelden" exhibition in Weissenohe, the town known as having one of the oldest and most famous German beers in the world. The exhibition runs from September 4th to the 26th.



1.8.2021



The exhibition featuring paintings by both Adrian Gormley and Joseph B. Raimond, including collaborations between both artists, at the gallery in the Abraxas Cultural Center in Augsburg has been extended to October.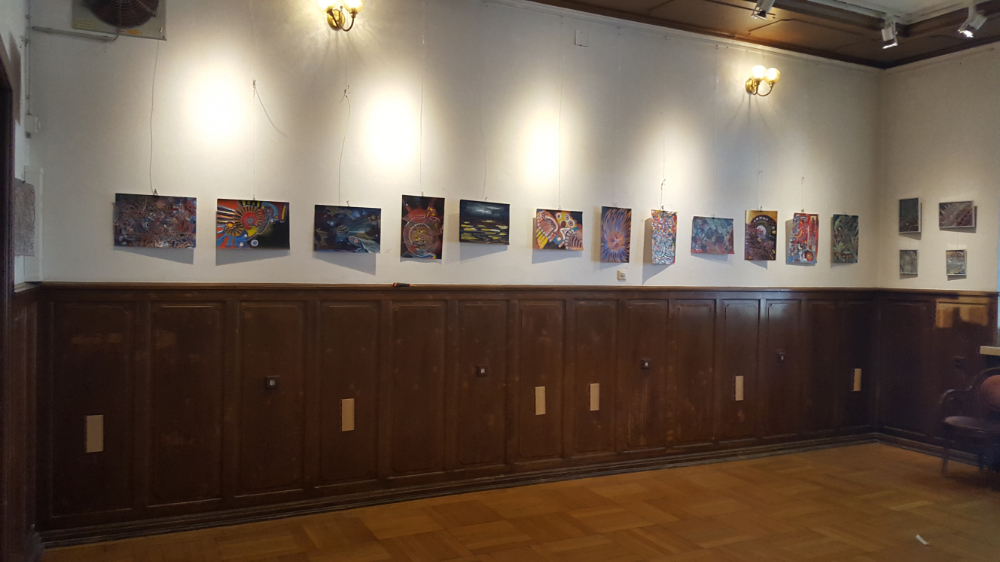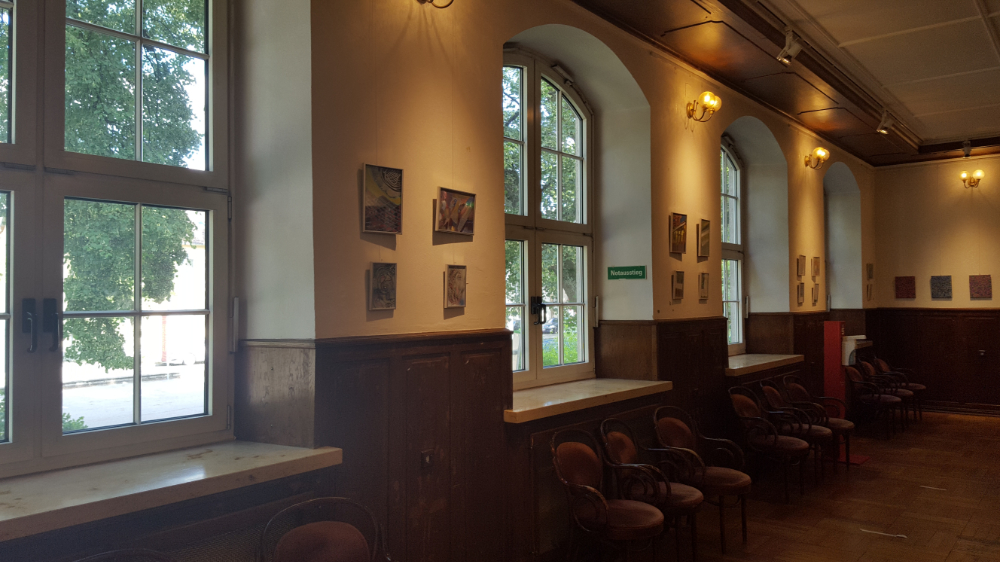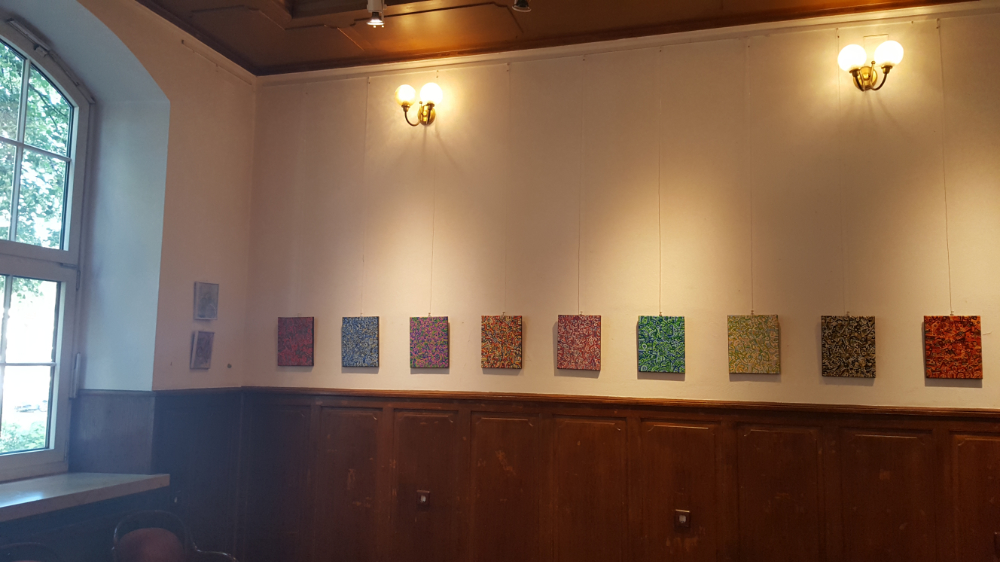 23.6.2021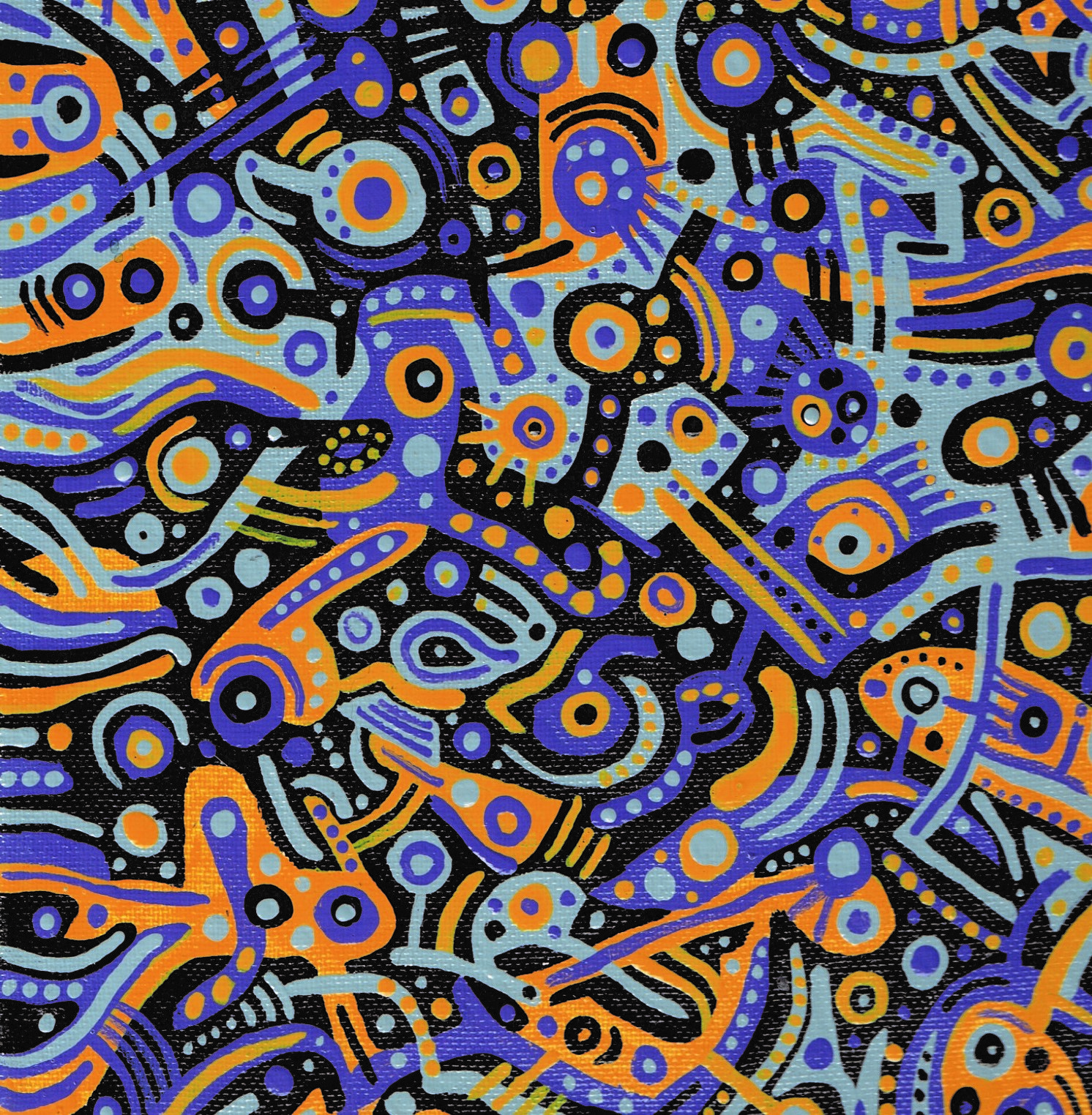 Out today on Attenuation Circuit is "Diaspar parts 1 to 12", another CD documenting our collaborations with the late, great Conrad Schnitzler.

13.6.2021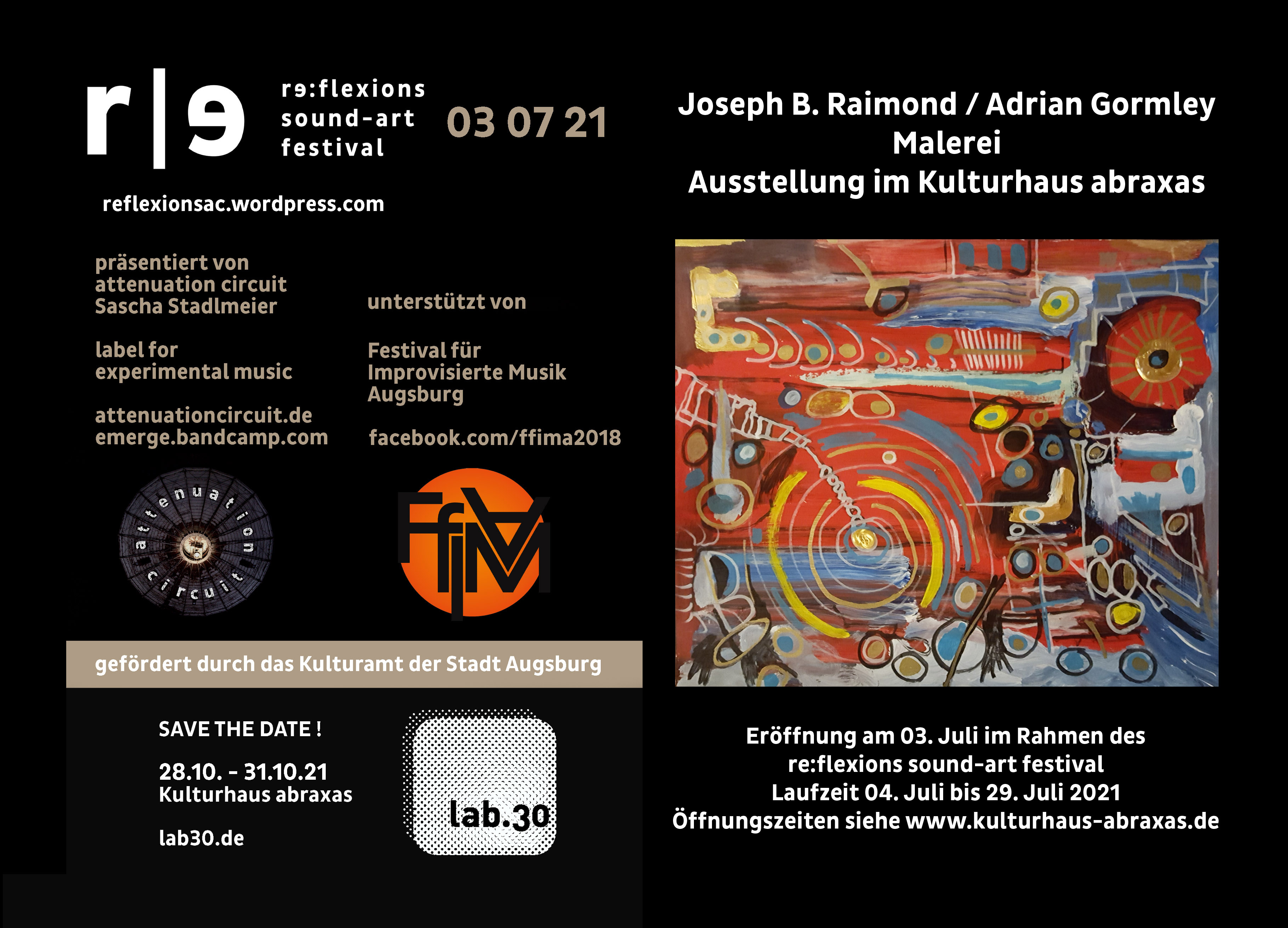 24.5.2021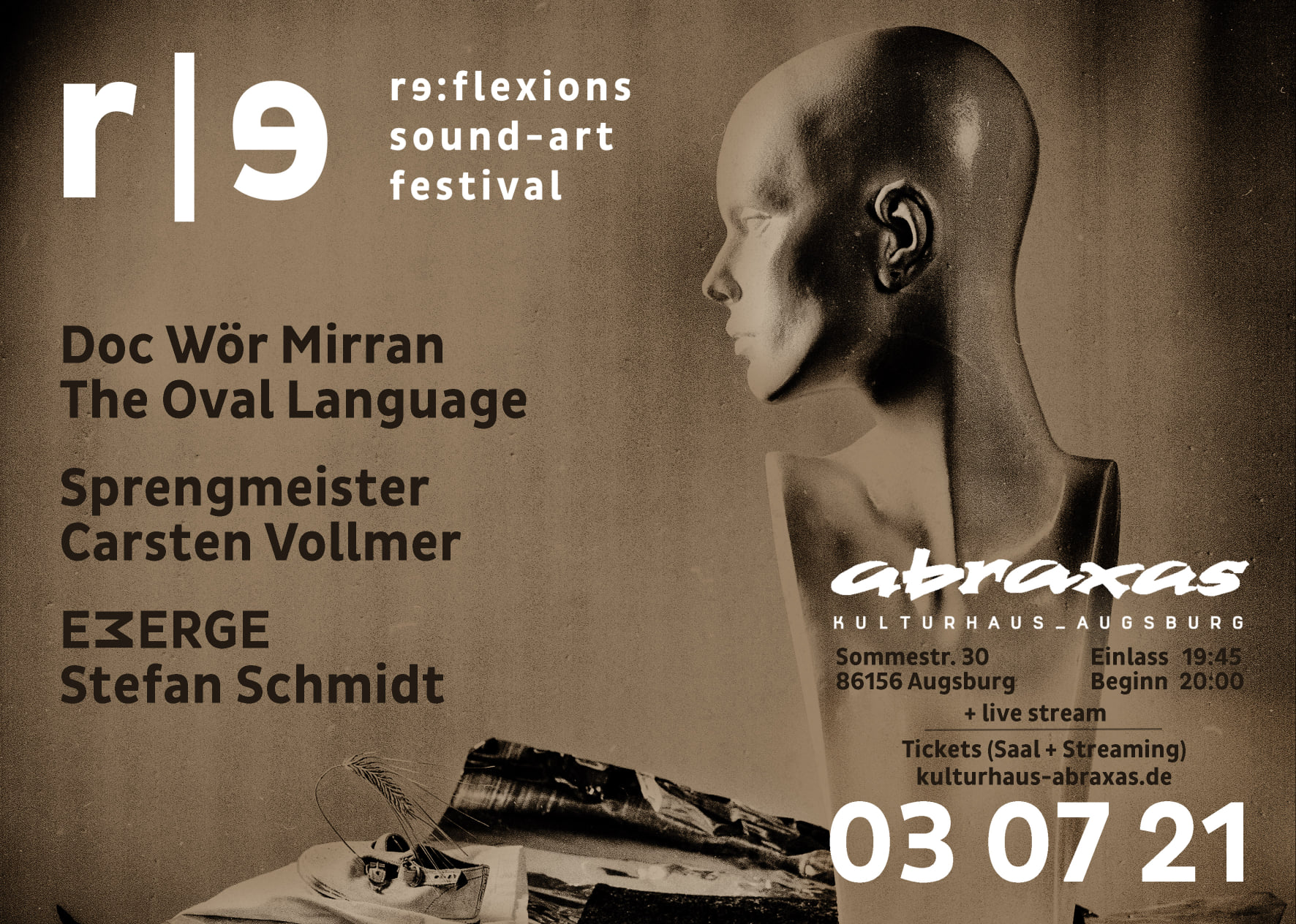 DWM will be performing one of our very rare "concerts" on the 3rd of July at the Re:flections Sound-Art Festival in the Abraxas Kulturhaus in Augsburg, Germany. We will perform together with The Oval Language a live improvisation.

"I Got The Pfizer In Me" is a new DWM track available exclusively on the new Re:flections sampler on Attuation Circuit, available now to download and stream on Bandcamp:
re:flexions / sound-art festival 03 07 21 | V.A. | attenuation circuit (bandcamp.com)

18.4.2021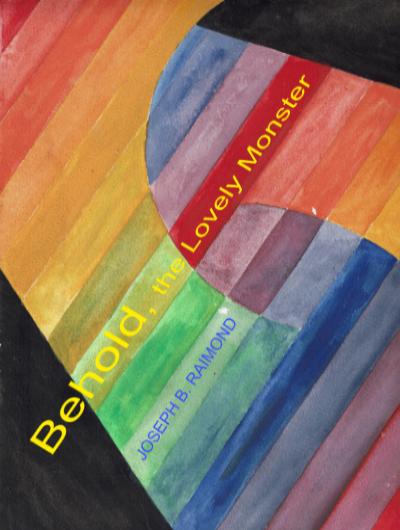 Out now on Mirran Thought: "
Behold, The Lovely Monster
", Joseph B. Raimond's second book, written in the mid 1990s, but unpublished until now.
2.4.2021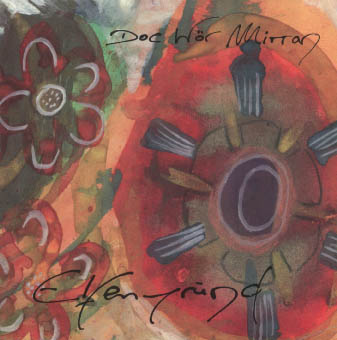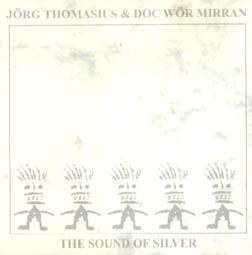 Two more of our older DWM titles previously available only on CD are now on our
Bandcamp
page. "The Sound Of Silver" is a 1996 collaboration with Jörg Thomasius, while "Elfengrund", a mostly song-oriented acoustic album, was the last DWM recording featuring our vocalist and founding member Bernard Worrick before he moved back to the USA in the early 1990s.

5.3.2021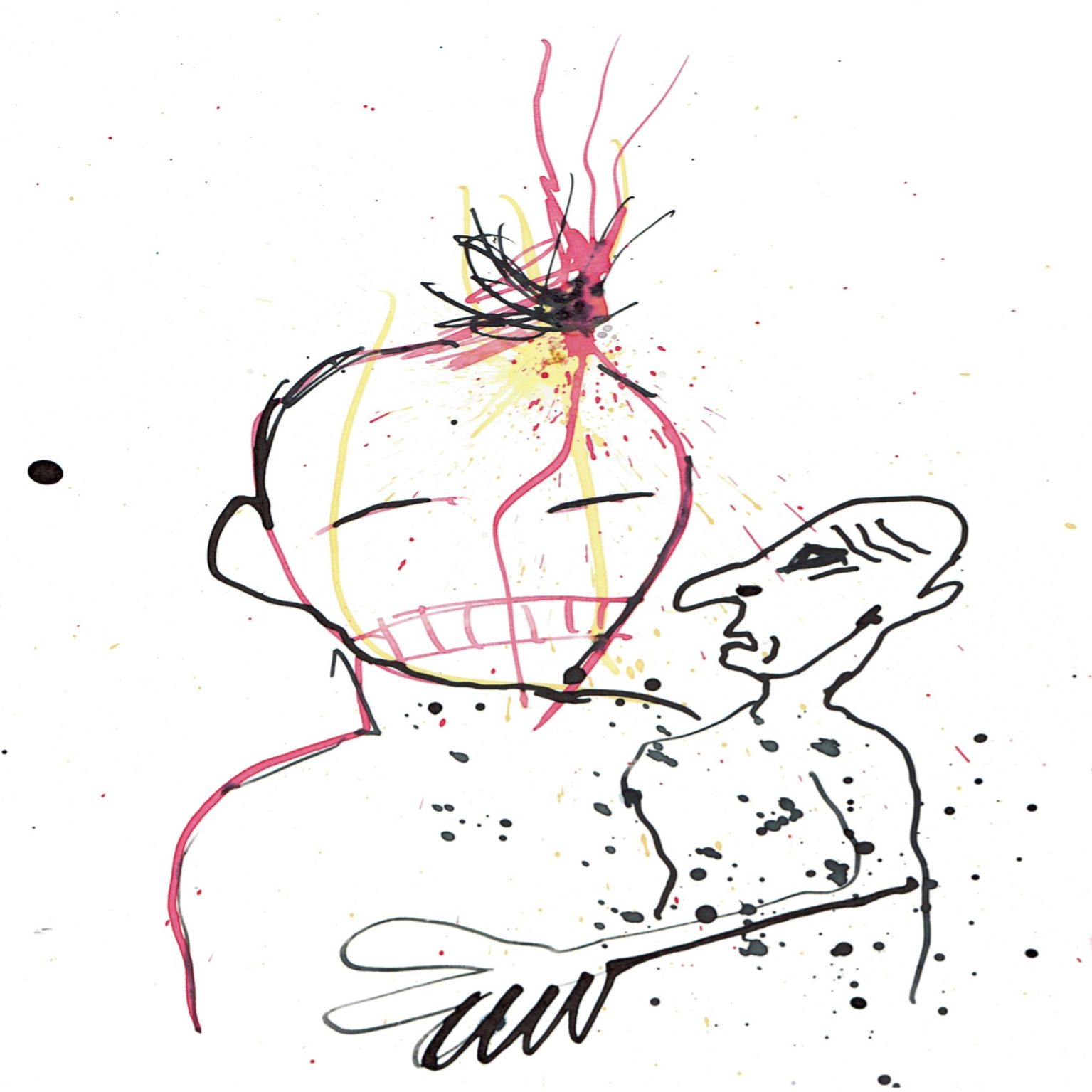 Out now on Attenuation Circuit, Doc Wör Mirran featuring de Waard / Stadlmeier/ Gormley, the second volume of our two part "Hominine" series of recordings, featuring parts 4 through 6. Available as a CD and downlaod via Bandcamp.

24.1.2021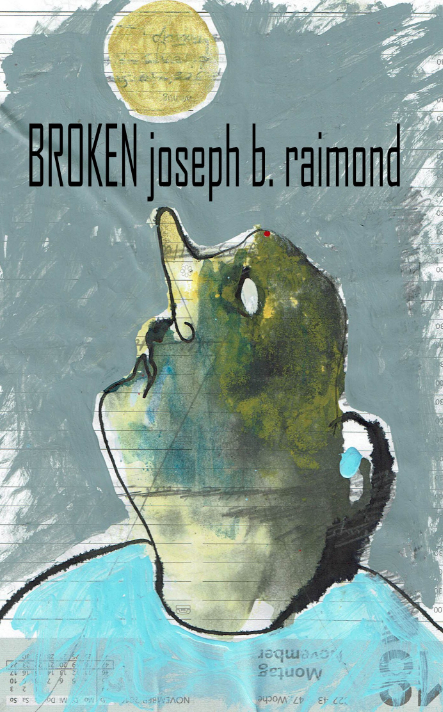 The first DWM release of the new year is Joseph B. Raimond's "Broken", another in his series of little 60 page books. This one features short, 9 line poems, each with its own accompanying ink drawing. Out now on Mirran Thought.

18.11.2020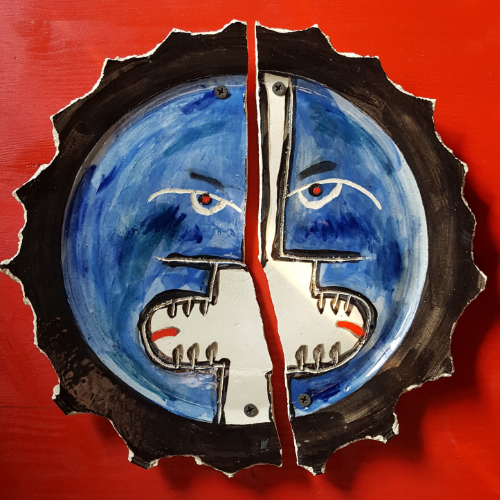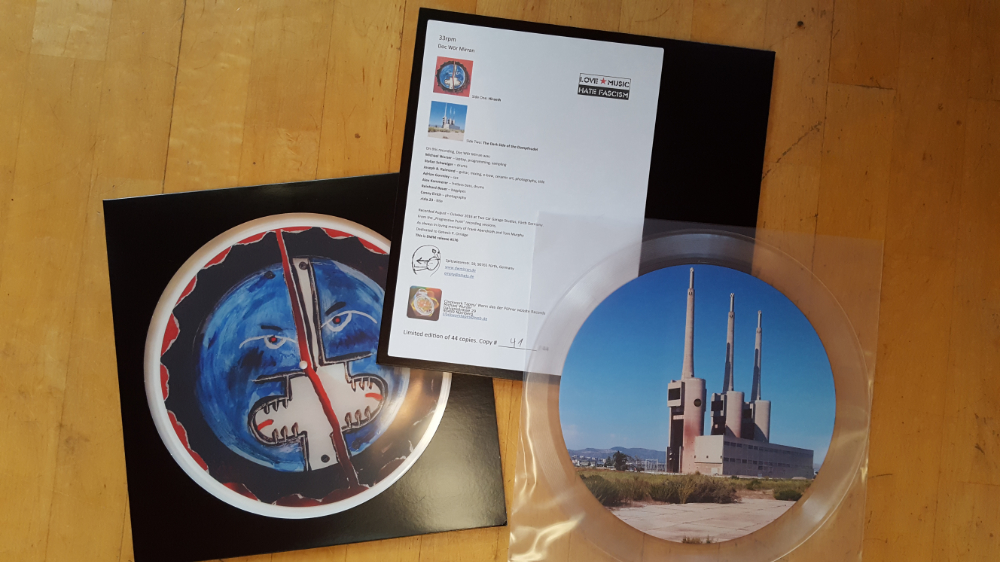 Never shy to try out something new, DWM this time around uses bagpipes to create experimental music. Out now on Clockwork: "Hiraeth / The Dark Side of the Dampfnudel" a two-song 12 inch vinyl picture disc, limited to 44 numbered copies.

15.10.2020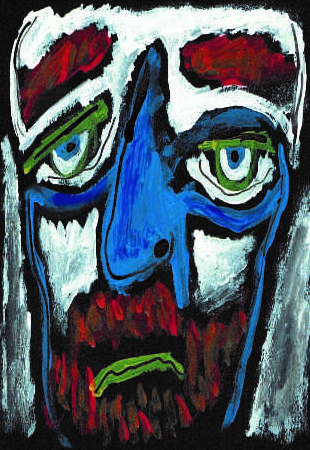 On July 28th, 2018, Doc Wör Mirran crashed the "Bardentreffen" street music festival in Nürnberg, playing their playable T-shirts while walking through the festival and annoying the other artists. A live recording, titled "Beardo Weirdo" is now available as a mini CD, out now on Hand-made.

7.10.2020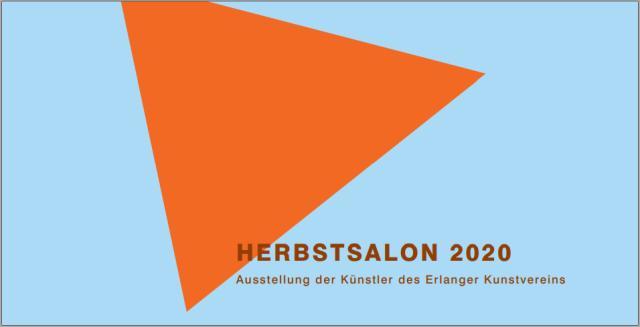 Once again, Joseph B. Raimond will be exhibiting some of his paintings at the anual Herbstsalon at the Kunstpalais art museum in Erlangen. The exhibition runs from October 11th to November 6th.

Also, both Joseph B. Raimond and Adrian Gormley are showing paintings at the

Feldforschung KUNSTdemokratie 2"



exhibit in Berlin. Other artists include the organizer Rainer Wieczorek as well as Joseph B. Raimond's uncle and noted art historian and collector Ottmar Bergmann. The exhibition is being held at the Haus 104 at the former Tempelhof airport in Berlin. The exhibition runs from the 10th to the 31st of October.



20.9.2020



DWM is saddened to hear of the death of Lee Kerslake. Most notably, Lee was the drummer of Uriah Heep for many years. Several years ago, DWM's Joseph B. Raimond met Lee, and asked him to draw something for a DWM release. The little drawing Lee quickly drew was included on the DWM mini CD " Body Rejects Face".



19.9.2020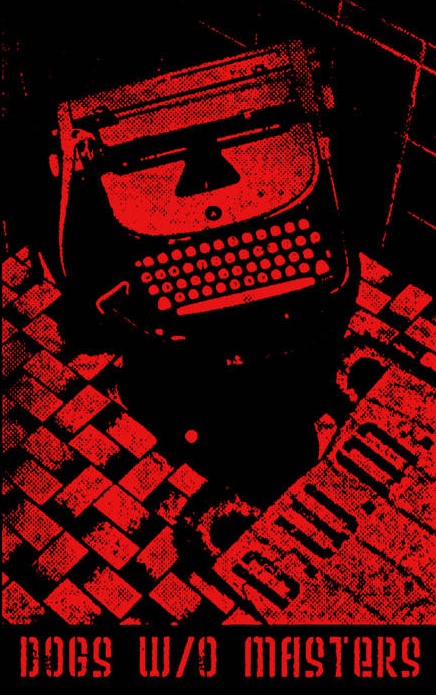 Yeah! Another new cassette! This is the first release by DWM, not as Doc Wör Mirran, but as DWM the punkrock trio. "Dogs w/o Masters" is six loud and distorted tracks recorded live at the Kopf & Kragen in Fürth, out now on Tribe Tapes.

22.8.2020

Four more of our recent releases have been added to our Bandcamp page.

2.8.2020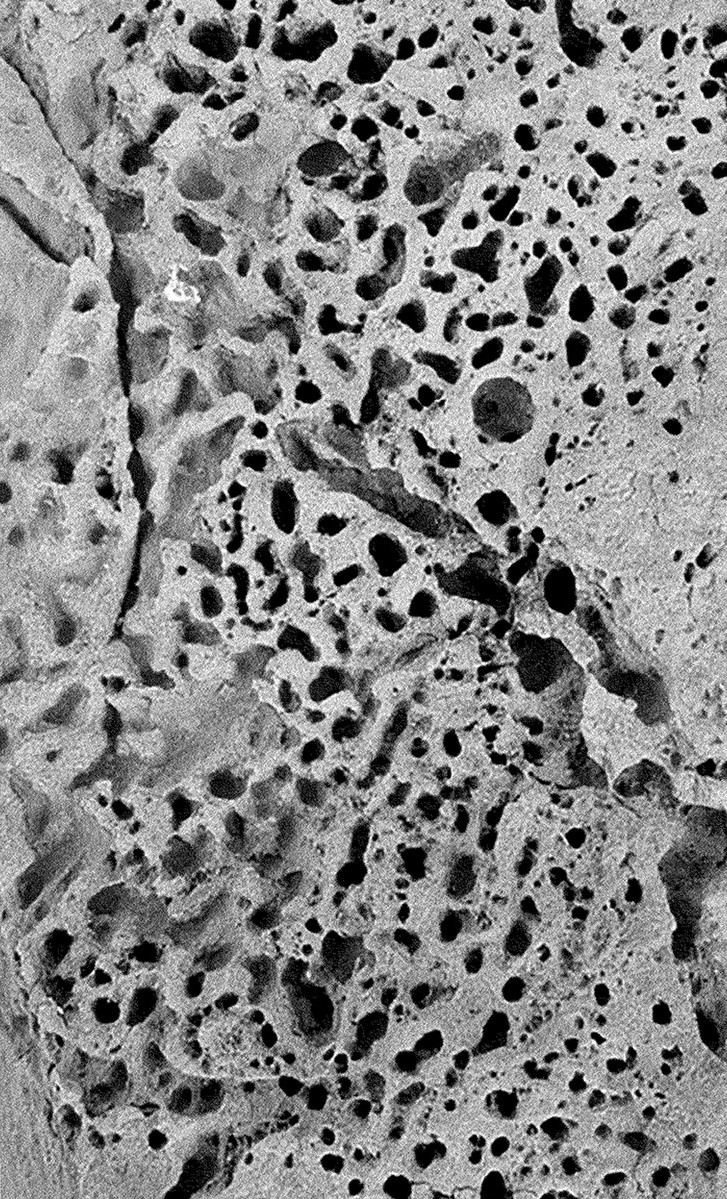 Finally, a new cassette release! "Kraut Mask Replica" was recorded live at the Ballonfabriek in Augsburg on June 8th, 2013, and was the fourth DWM concert ever. Finally available from Grisaille as a cassette or through Bandcamp as a download or stream.

12.7.2020


New pictures from Joseph B. Raimond's long running "Daily Plop" series of acrylic paintings have been added to our e-gallery.


1.7.2020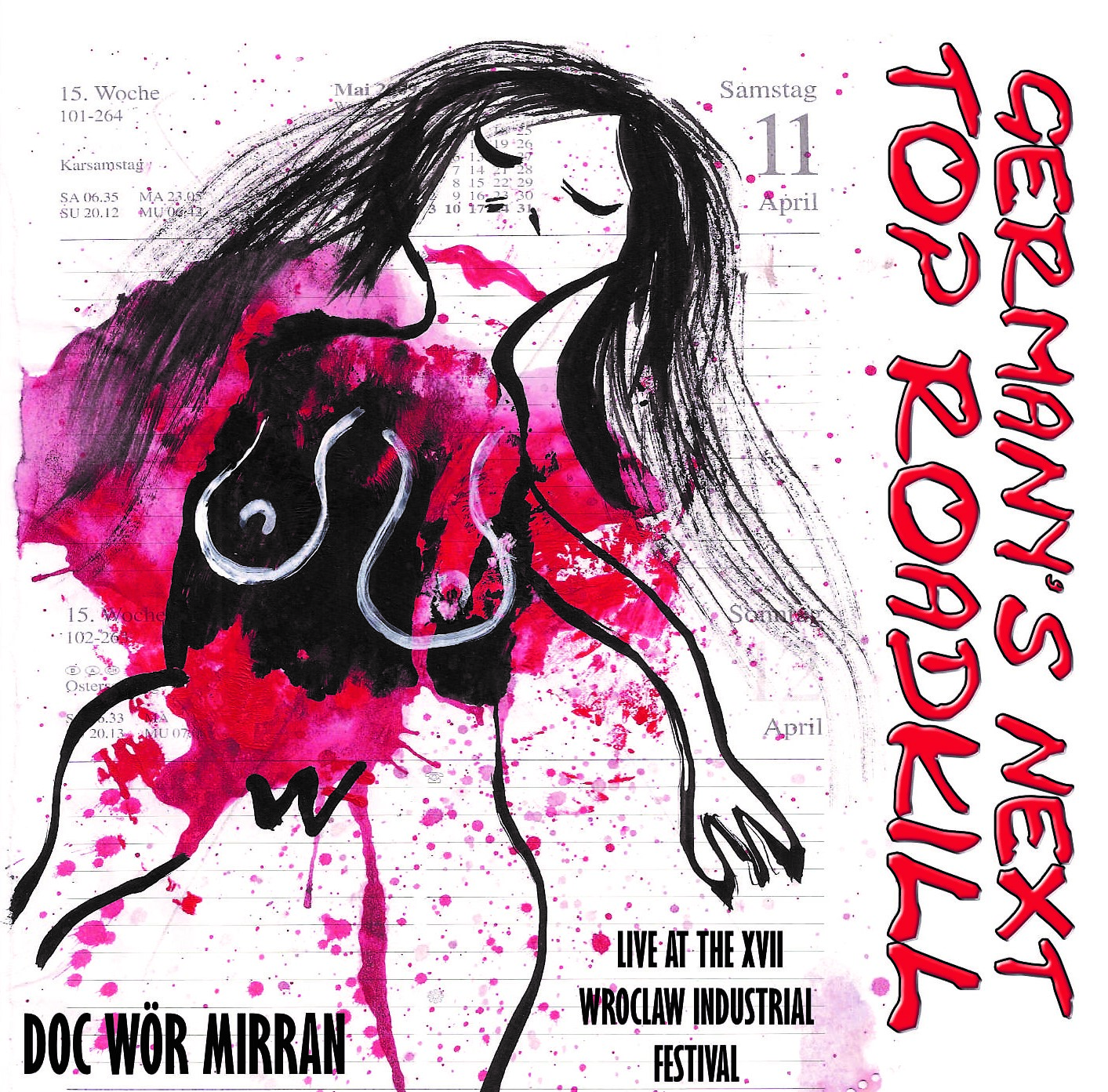 For the twentieth release on our MissmanagemenT label, DWM decided to offer something special. "Germany's Next Top Roadkill", recorded live at the XVII Wroclaw Industrial Festival on November 3rd, 2018, is available both as a normal, unlimited CD in our free series on MissmanagemenT, as well as a box set, limited to 23 copies. The box includes a clear vinyl album of the recording packaged in a laser-cut brown paper cover, the normal CD with cover, a DVD of the video of the performance, a Donald Trump barfbag, a Black Lives Matter dollar bill, a traditional Wroclaw garden gnome metal keychain, a booklet with information on all the bands that played at the festival and various copied inserts from the festival, all packed in a hand-painted box inserted into a printed WIF XVII cloth bag.


2.6.2020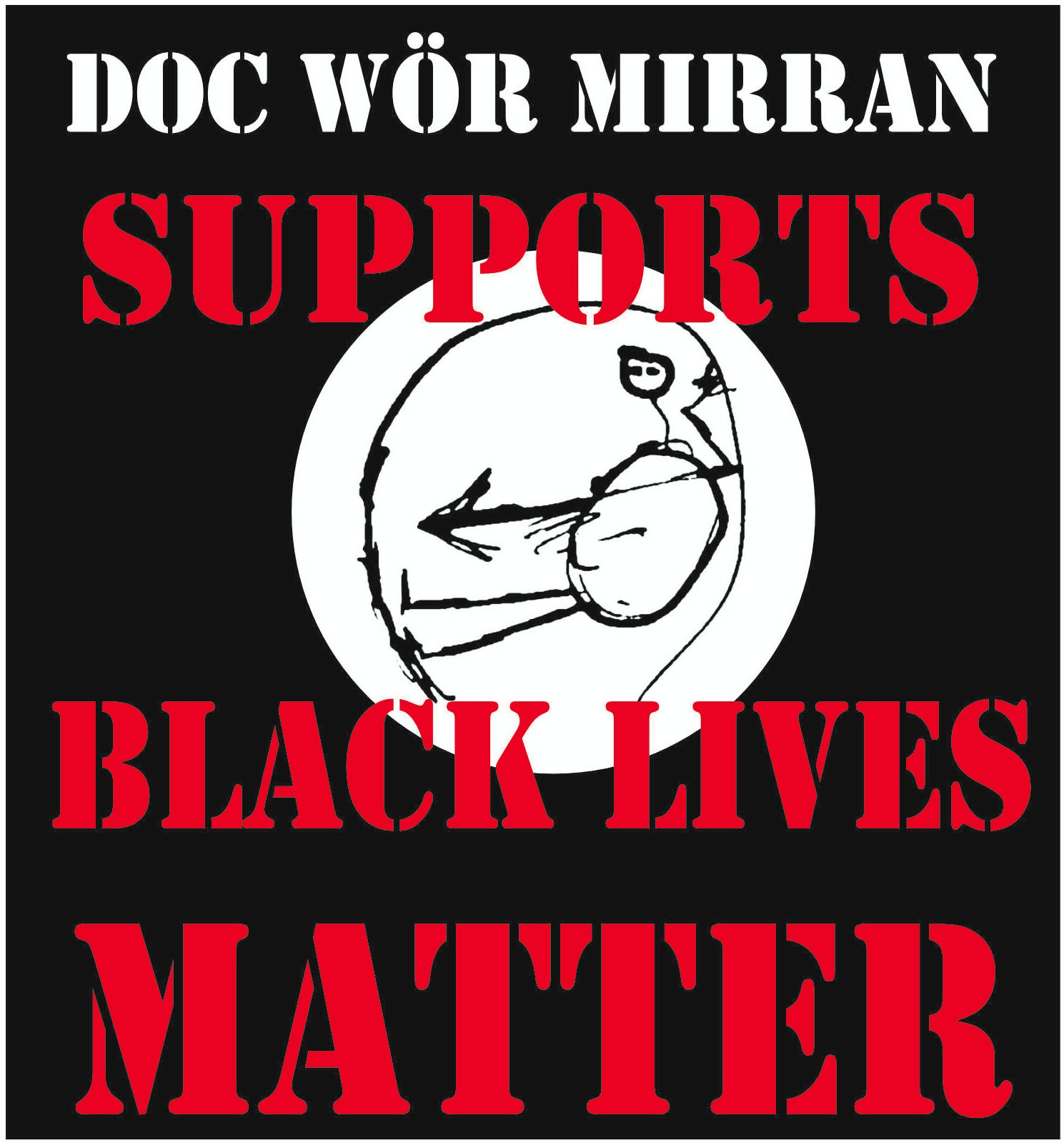 16.5.2020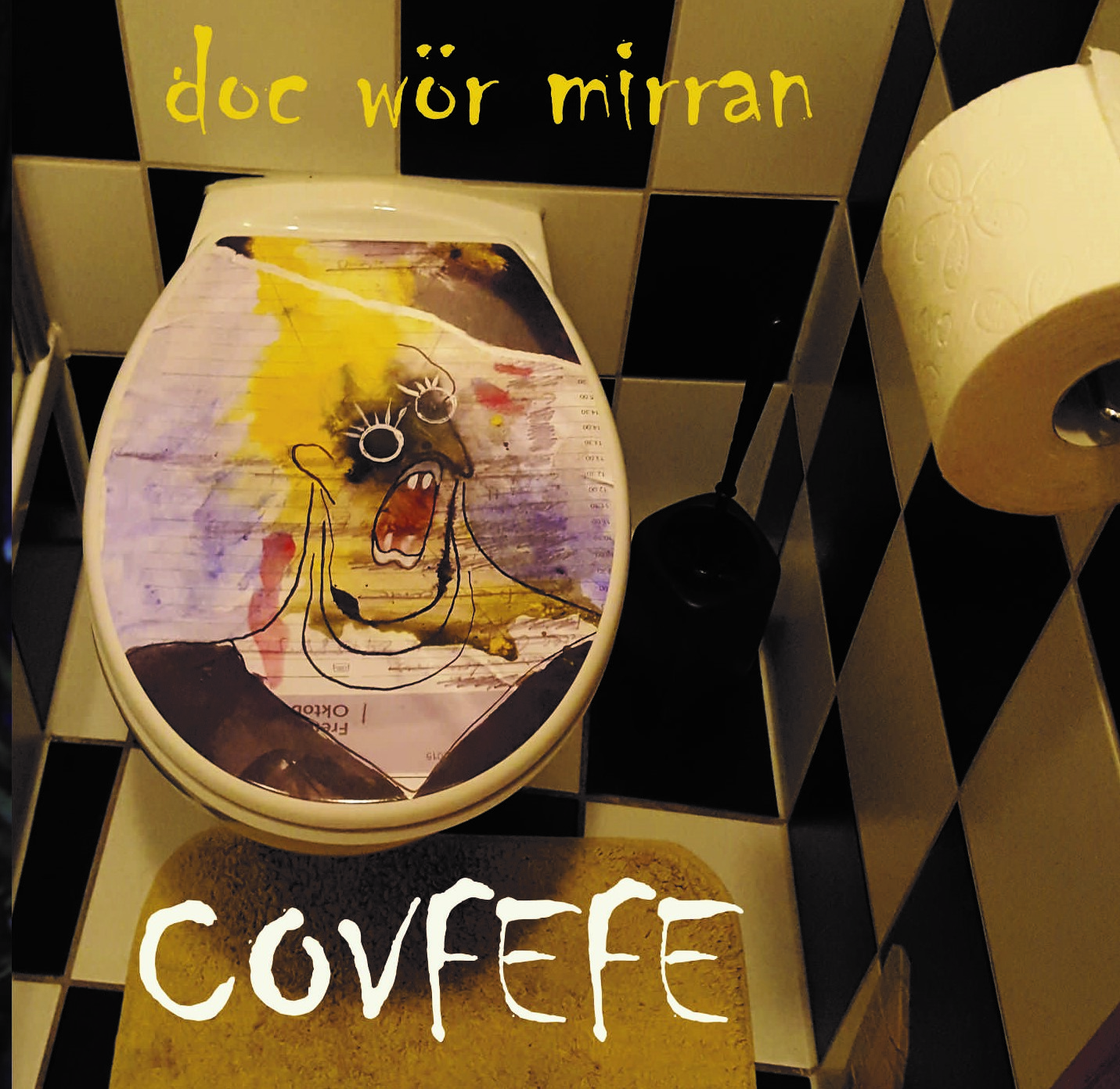 Inspired by the Orange Anus currently residing in the White House, "Covfefe" is one of the newest DWM studio albums, including many of the tracks featured in their recent live shows. Out now on MissmanagemenT and, as usual, not recomended for conservative Republicans or AFD voters.
14.4.2020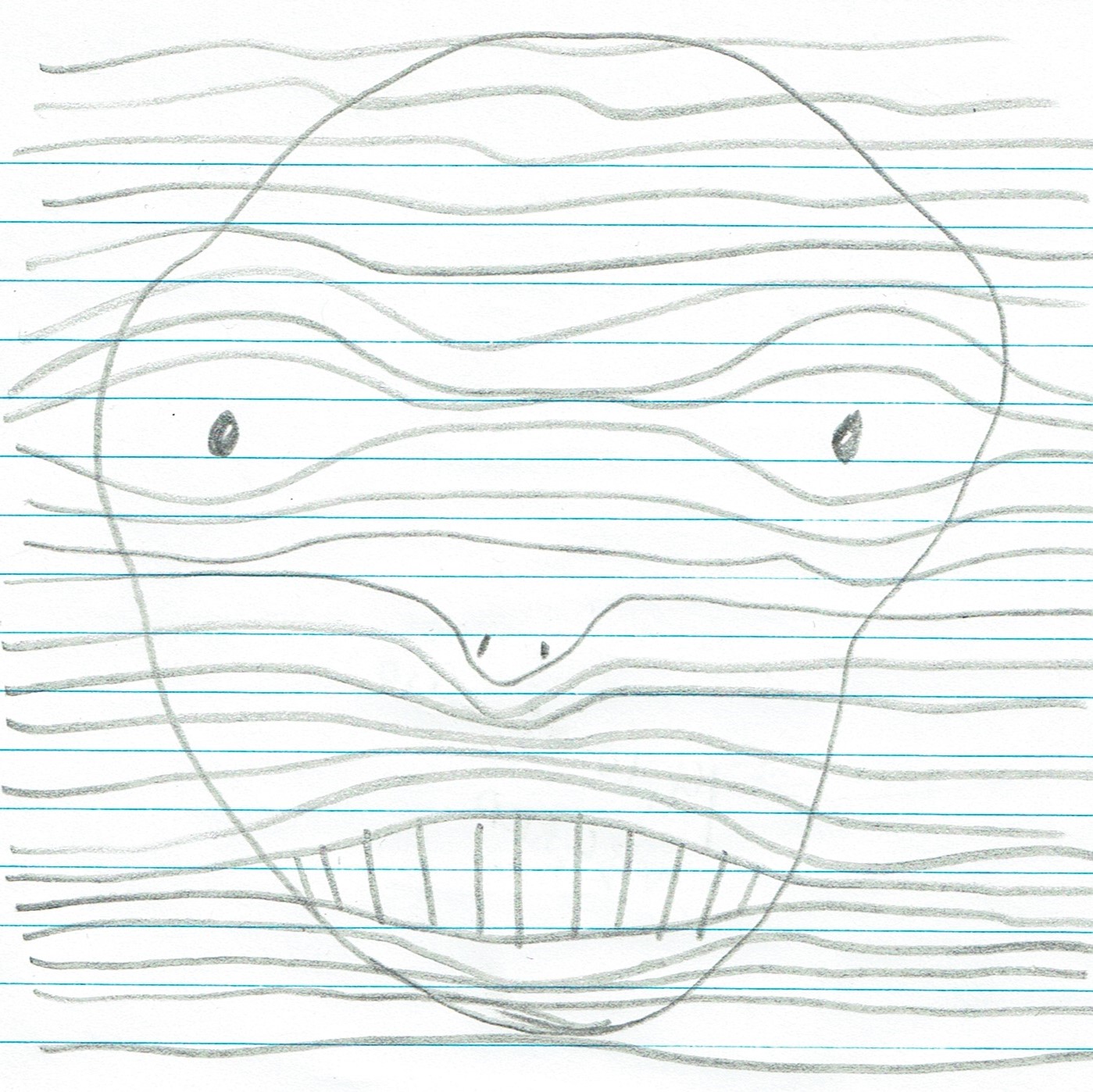 Another project that was recorded long ago and shelved, until now, was "Pencil", a collaboration CD between DWM and Telepherique. Out now on MissmanagemenT and featuring, what else, but an official DWM / Telepherique pencil.



23.3.2020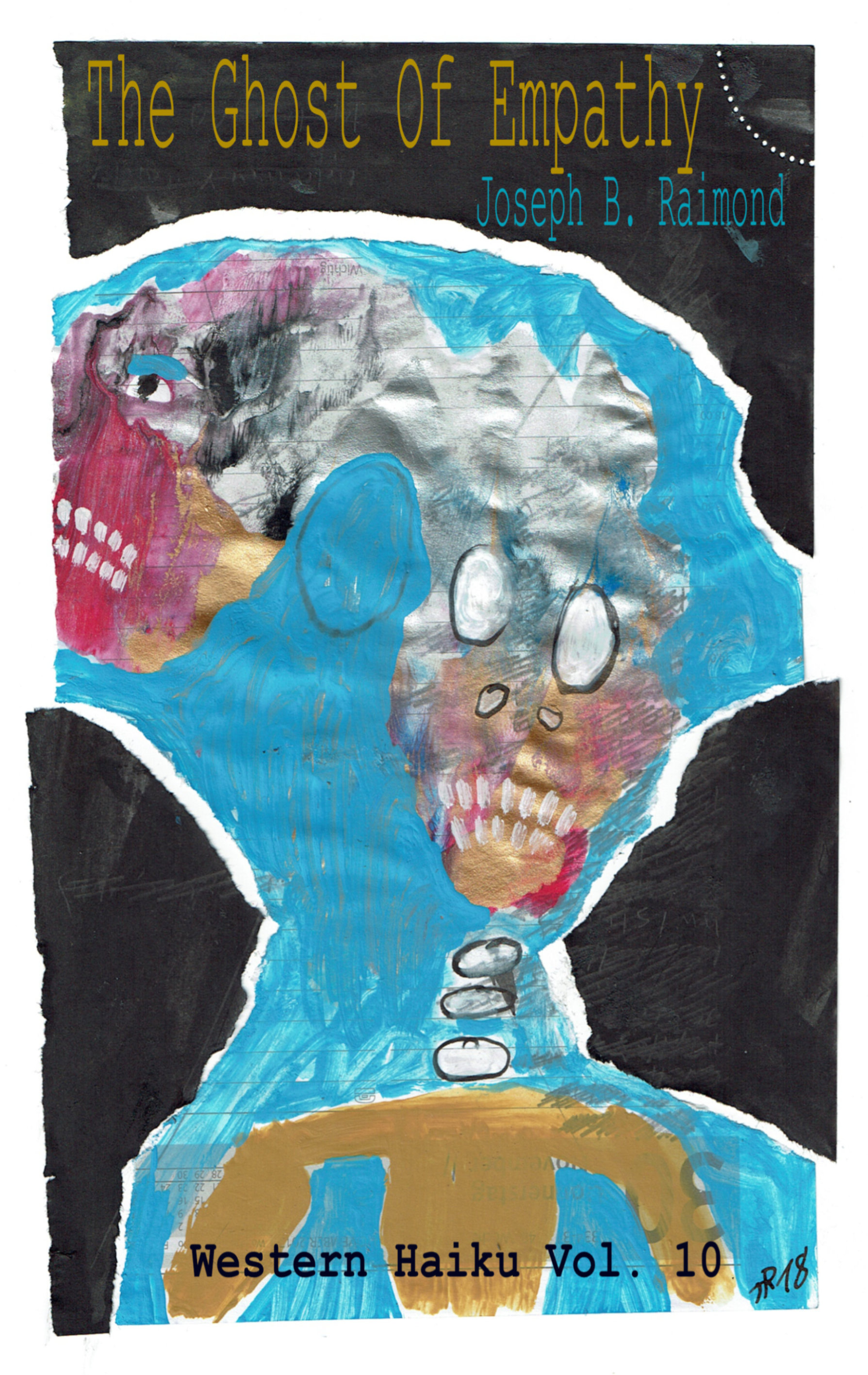 Out now on Mirran Thought is "The Ghost Of Empathy", the tenth and last volume of Joseph B. Raimond's Western Haiku series of books, written while travelling extensively through Europe.

18.3.2020



We are saddened to hear of the death of Genesis P. Orridge. Many years ago, he sent us a CD with samples to mix into our DWM creative stew. Most of this material is still unreleased. We even planned on doing a split Psychic TV/DWM 7" release, which unfortunately never materialised. A major influence on DWM, he will be missed.



3.3.2020

This coming Thursday, March 5th, D.W.M. will be doing our second punk-rock gig, as opener for the Restarts, at the Kunstverein in Nürnberg, Germany. See you there!

9.2.2020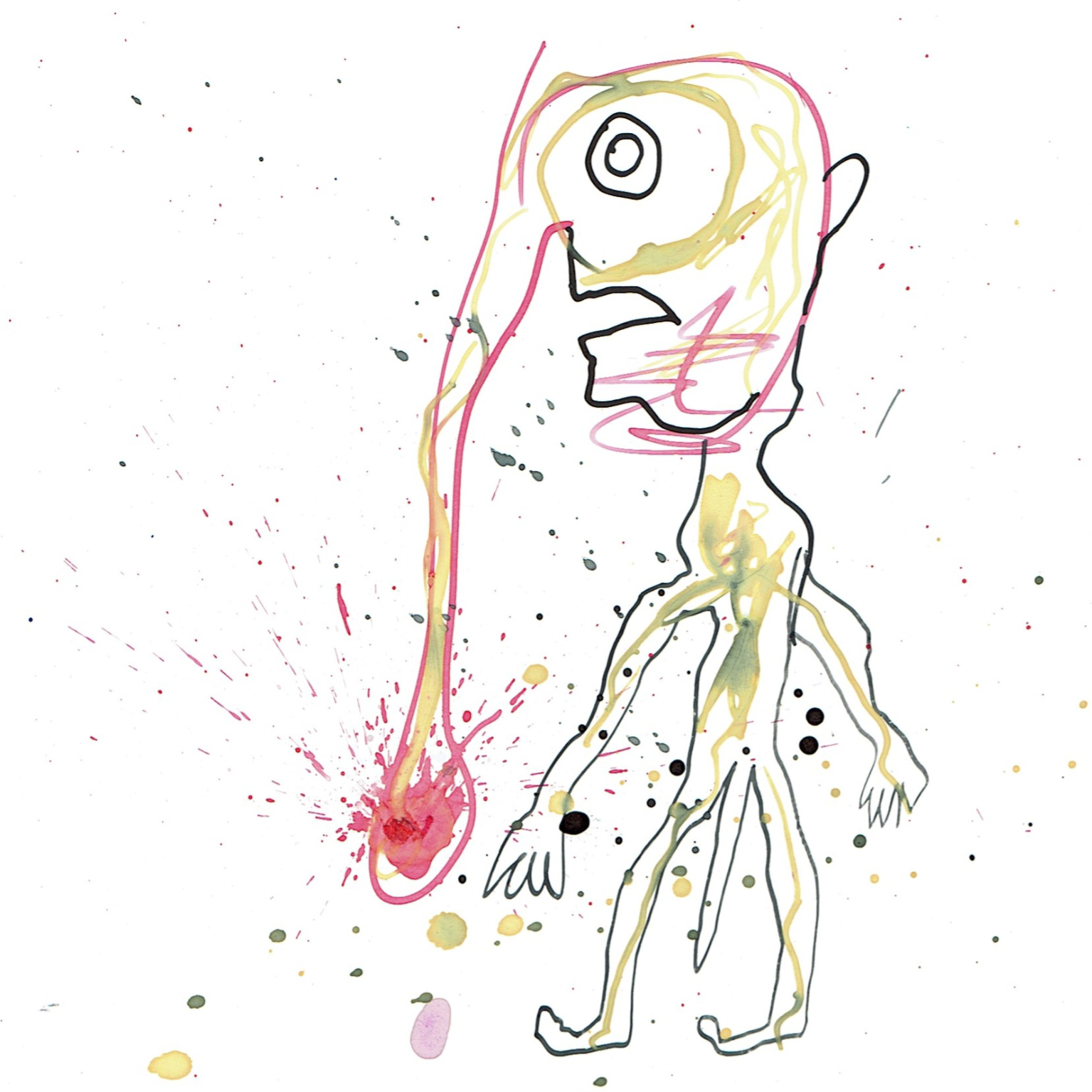 Out now on Attenuation Circuit, "Hominine parts 1 to 3". On December 3rd, 2017, Frans de Waard came down from Holland, Sascha Stadlmeier came up from Augsburg, and Adrian Gormley came over from Berlin, and together with the local Fürth DWM crew they spent the day recording, experimenting and improvising. The results were six tracks, the first three of which are featured on this CD.


2.2.2020

It took awhile, but we finally got our next exhibition online in our e-gallery. "Hominine" was a series several hundred small ink drawings from 2019, the best of which are now online and just in time for the CD release of Hominine parts 1 to 3, out very soon on Attenuation Circuit. Stay tuned.

16.1.2020

We just received the heartbreaking news that our good friend Bernd de Payrebrune recently passed away, shortly before Christmas. A friend of Joseph B. Raimond's for more than thirty years, they met just weeks before his death at the anual Geleriehaus Nord Christmas exhibiton in Nürnberg, where both artists exhibited some of their paintings. Never really a member of DWM, he was the main coordinator of the Nürnberg area art group "ANA Orchester", which, besides countless art exhibitions and concept performances, also collaborated with DWM at their first two live shows ever, the most memorable of which was when DWM opened for Sonic Youth and Sean Lennon in 1996 in Munich, where the ANA members played sewing machines onstage together with DWM. This was Bernd's idea, and is documented on the DWM/Tesendalo/ANA Orchester live 10" album "Sewing Me, Sewing You". Always jolly and willing to share his contacts and full of ideas, he was a refreshing change to the usual arrogant and snobbish artist jealous of his connections that one usually finds in the modern art world. He will be very missed. His funeral will be on coming Monday at the Nürnberg Westfriedhof Krematorium at 10:30 a.m.

19. 12, 2019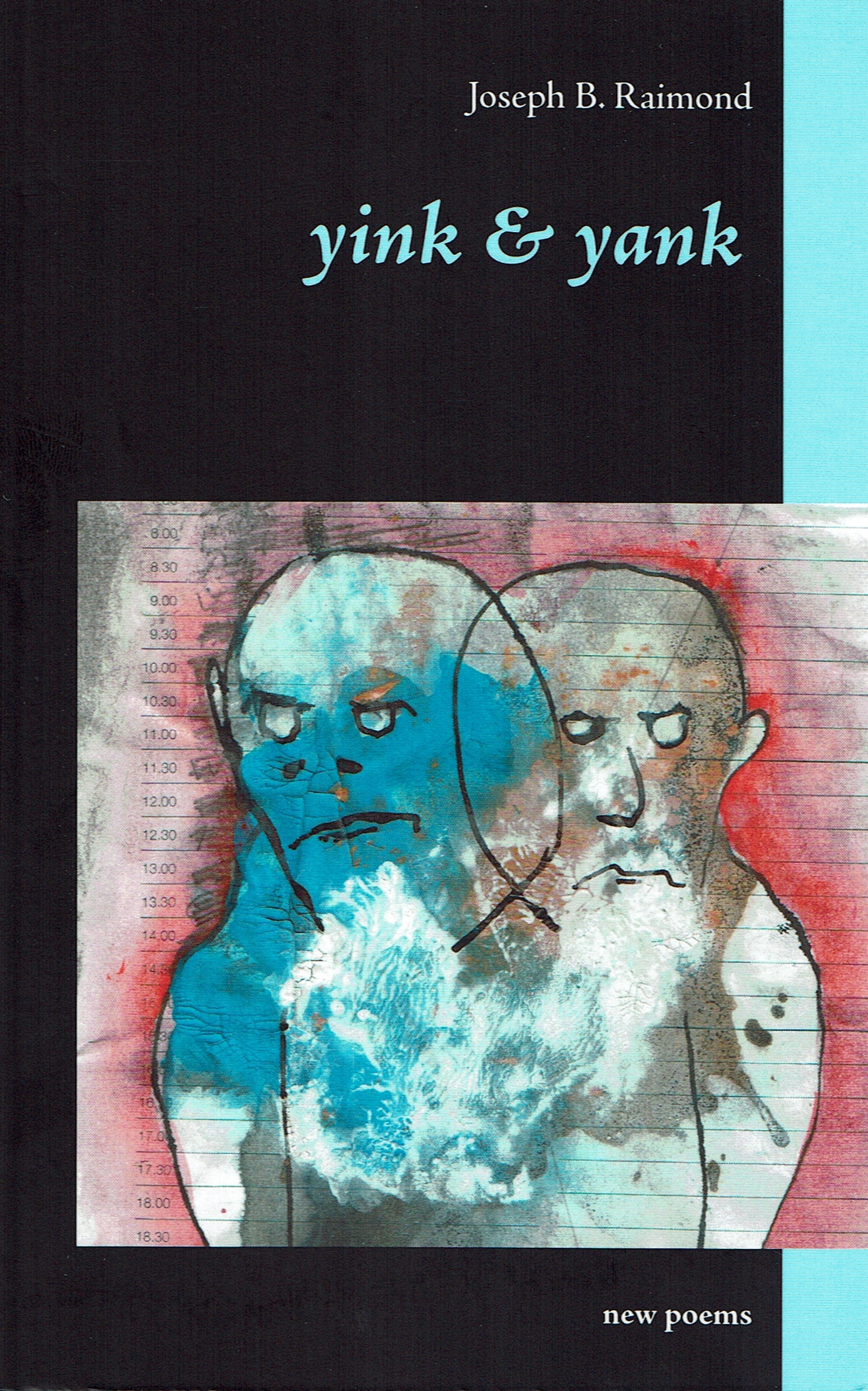 Why settle for Yin and Yang when you can have "Yink and Yank"? Out now on Mirran Thought, Joseph B. Raimond's newest 60 page book of poems.

8.12.2019







If anyone is in the Berlin area tonight, come on over to the opening of this interesting exhibition. Besides paintings by DWM members Joseph B. Raimond and Adrian Gormley, there will also be works for sale by Raimond's uncle and fellow artist Ottmar Bergmann as well as from the great, late Walter Stöhrer.



2.12.2019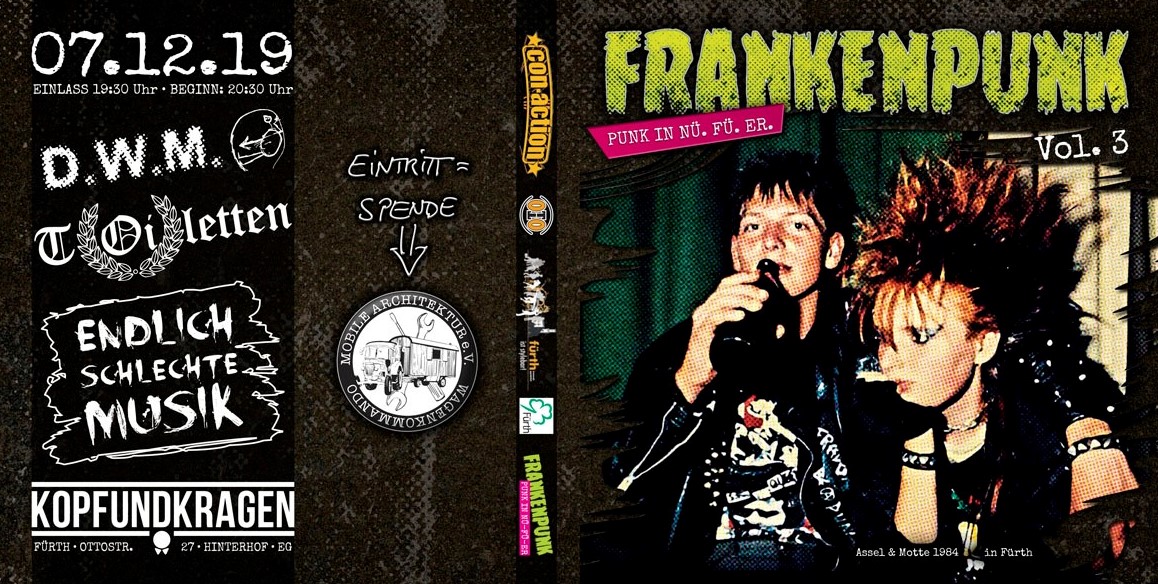 DWM will be playing this coming Saturday, the 7th of December, at the Kopf und Kragen in Fürth, Germany. We will be doing a short punk-rock set, with all the proceeds to go towards a good cause, in this case for the Wagenkommando Mobile Architektur e.V. in Nürnberg.



17.11.2019

On November 3rd, 2018, Doc Wör Mirran was invited to perform at the Wroclaw Industrial Festival in Poland. Now on our Youtube channel is a full length video of that performance. Titled "Germany's Next Toproadkill", we are working on a release of this performance, to be released as a limited edition vinyl box version on Marginal Talent as well as a normal CD version on our series of free CDs on MissmanagemenT. Stay tuned.


11.11.2019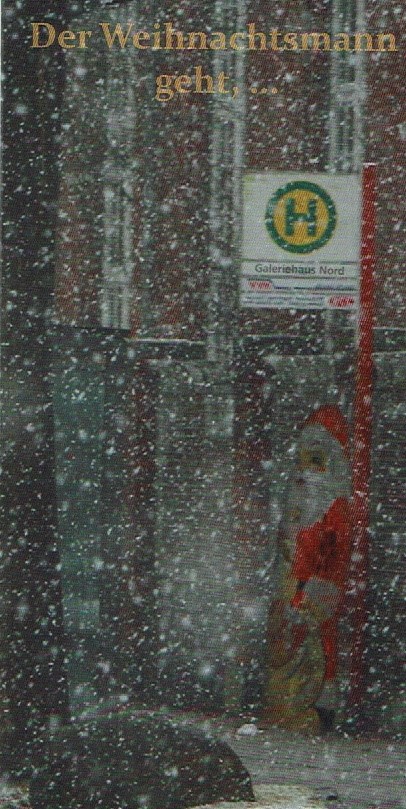 The annual end-of-the-year exhibition this year at the Galeriehaus Nord in Nürnberg will be a bit different than usual. Titled "Pop-Up", the exhibition this year will take place on a single day only, namely the 17th of November, from 1:30 p.m. until 6 p.m. in the early evening. Roughly thirty artists will be showing their works, which will include several small ink drawings by Joseph B. Raimond. For more information, check out the internet site of the gallery.

18.10.2019




"Human Being Horny", part nine in the ten part series of "Western Haiku" books by Joseph B. Raimond is now out on DWM's publishing label Mirran Thought.

29.9.2019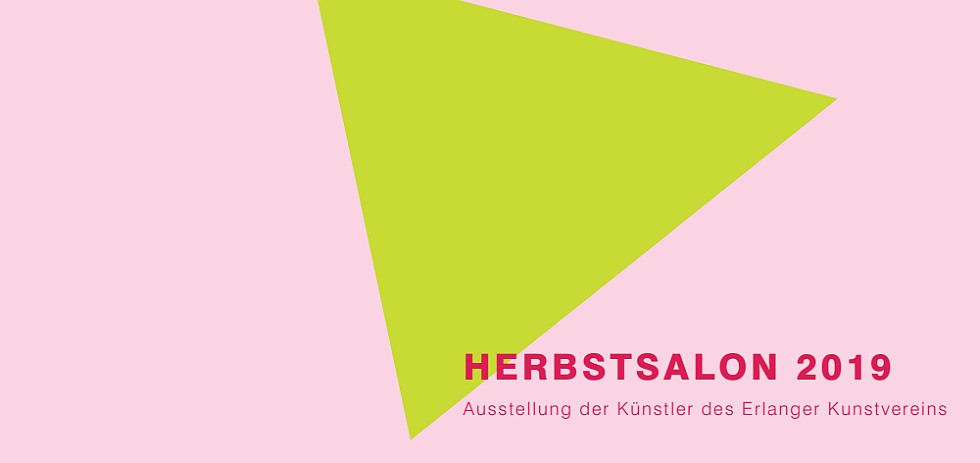 At this years Herbstsalon in Erlangen, Joseph B. Raimond will be showing nine of his small ink paintings. The exhibition runs from September 29th to October 26th.



23.9.2019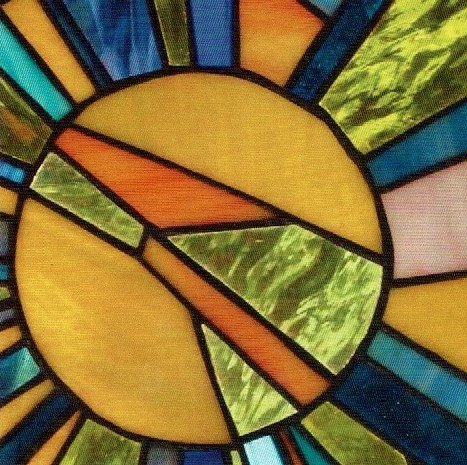 Today, on the first day of autumn we welcome "Ambiless", a CD of shorter remixed versions of the ten tracks that appeared on our long sold out, gigantic ten CD set "Ambiall" several years ago. Out now on MissmanagemenT.

3.8.2019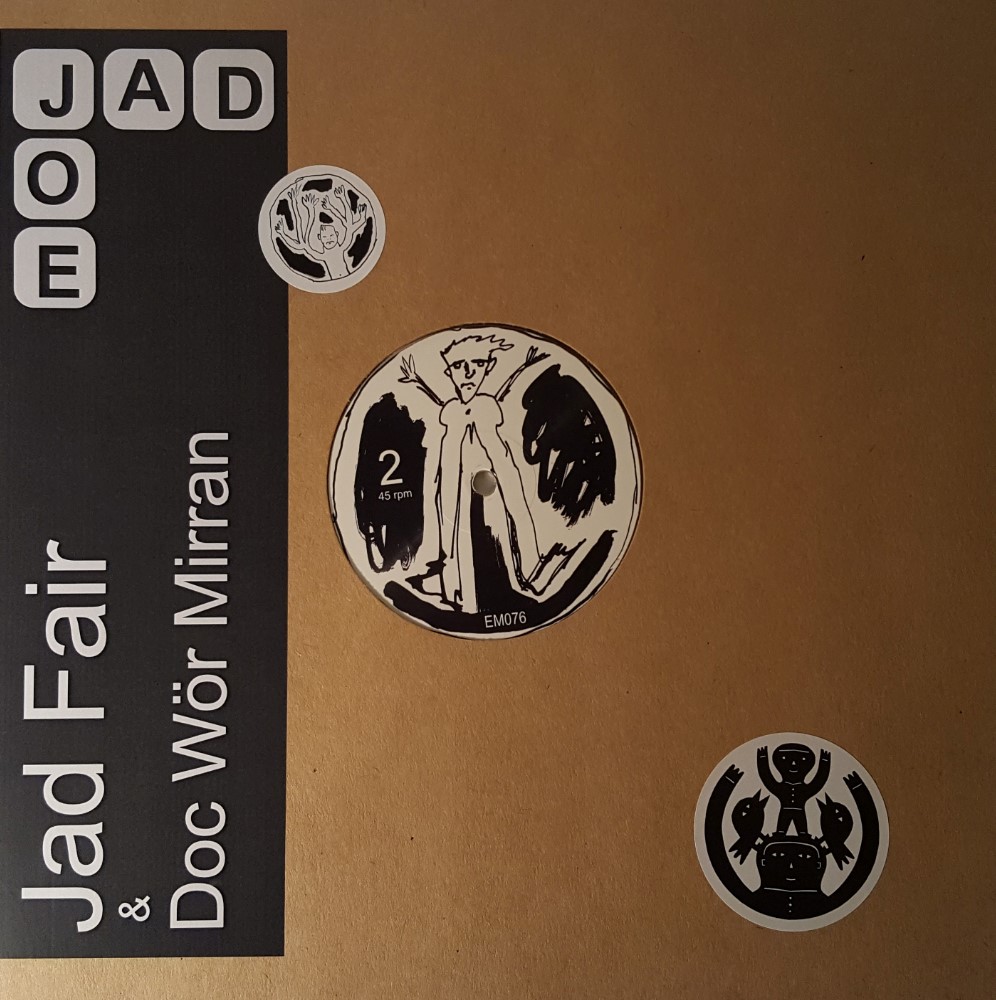 Our busy summer release schedule continues with this gem. Recorded over twenty years ago, the fine folks over at EBUS Music have released this mini LP of Doc Wör Mirran's collaboration with Jad Fair, and on clear vinyl to boot! Also available is a limited edition boxed version including original signed artwork by both Jad Fair and Joseph B. Raimond, electric lights inside the box, plus lots of other goodies, and limited to only 23 copies.



9.7.2019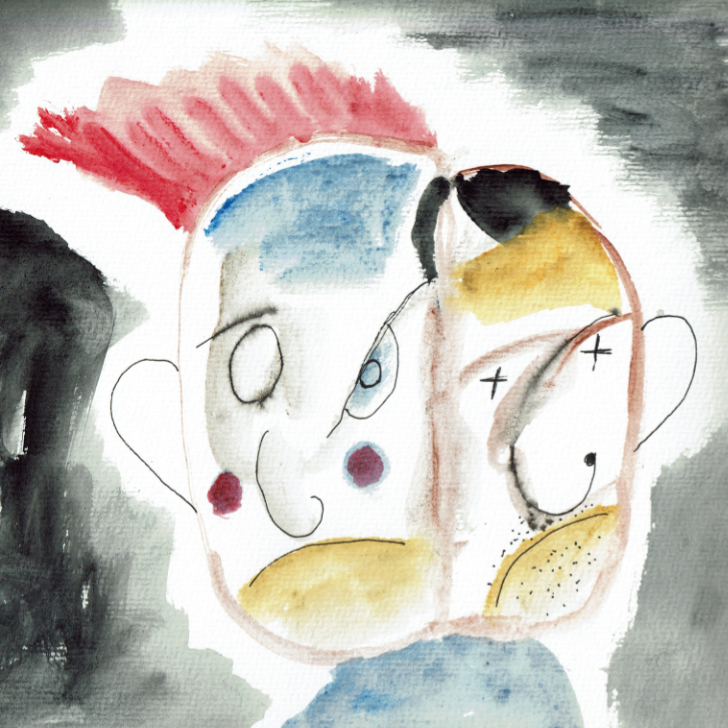 Out now is "Pissing On The Populist", a wonderful little three-song 10" on clear vinyl that DWM recorded in the summer of 2018. Available now from Licht-ung.

7.6.2019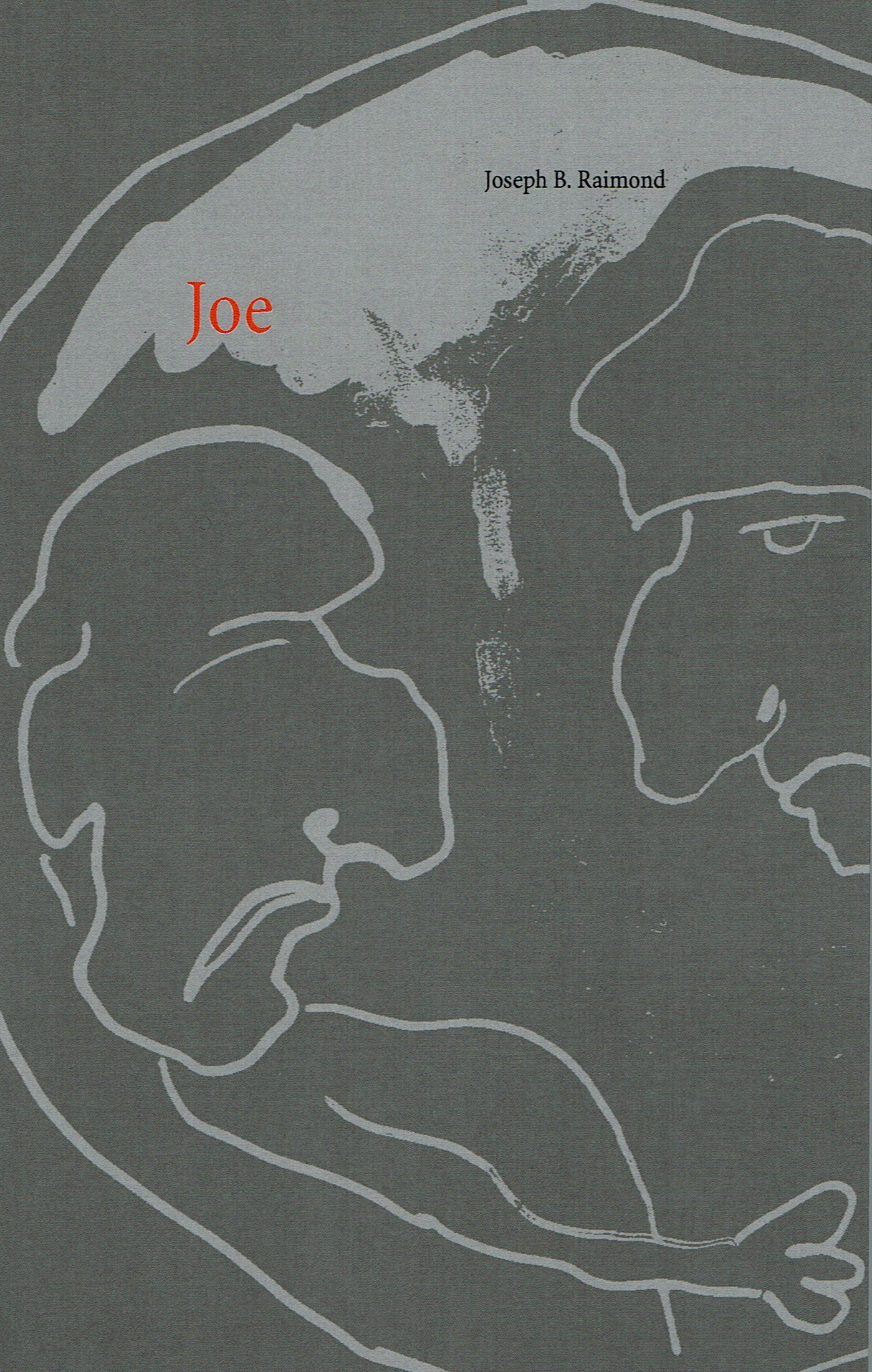 Produced as artwork for the upcoming Jad Fair & Doc Wör Mirran collaboration mini LP "Jad & Joe", this little book features almost 60 of the best drawings, and is titled, what else, "Joe".

23.4.2019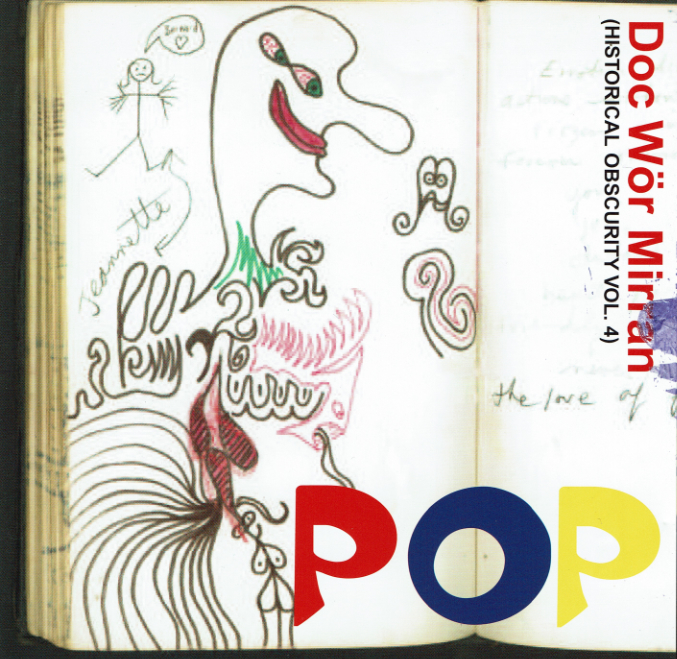 Some of the more guitar oriented tracks from DWM's past are collected on "Pop", remixed and partially re-recorded and out now on MissmanagemenT as the fourth and final installment of DWM's "Historical Obscurity" series of CD releases.

7.4.2019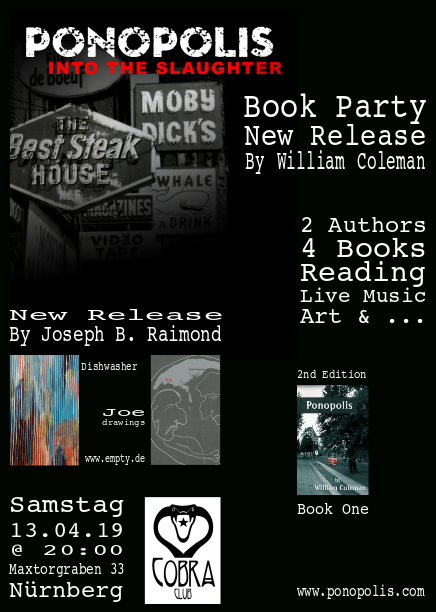 William Coleman and Joseph B. Raimond will be presenting their new books together this coming Saturday, April 13th, at the Cobra Club in Nürnberg, Maxtorgraben 33. William will be playing with his band Sloe Gin, as well as reading from his new book "Ponopolis, Into The Slaughter". Besides "Dishwasher", Joseph's new hardcover book of lyrics and poetry, he will also be presenting "Joe", a new book of drawings as well as exhibiting a few of the works from the book. These drawings were created as part of the "Jad & Joe" vinyl album by Jad Fair & Doc Wör Mirran, to be released soon on Ebu's Music.



28.3.2019





Originally released in an edition of only 5 copies, our extremely rare clear vinyl 7" single "Edges 3 & 4" is finally available again on our on our official Bandcamp page.

20.3.2019

Our albums "Gosia" and "Do Quermi Ran" are both now available as a free download on our Bandcamp page. More titles to follow....

2.2.2019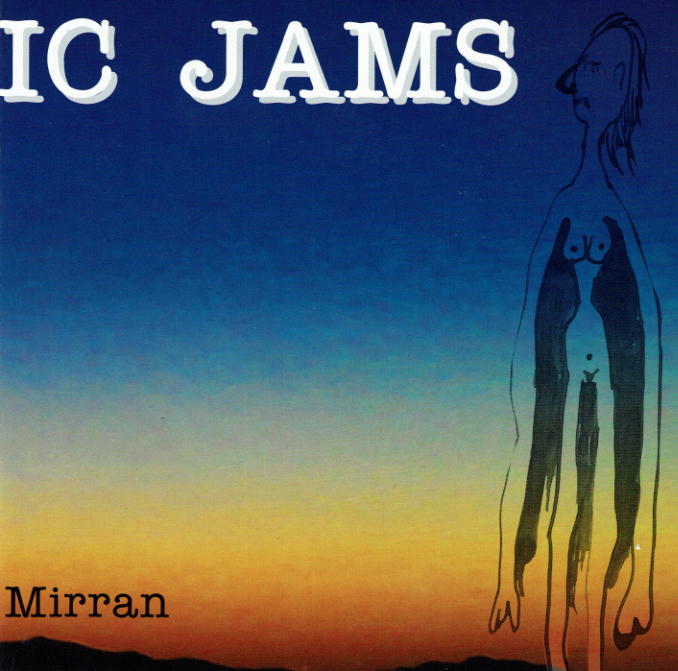 The next installment of DWM's series of free CDs is now out. "Orgastic Jams" features the photography of Tom Murphy, a high school friend of Joseph B. Raimond, who took his own life in a hospital parking lot in Arizona in 2015 after the local hospital refused to treat him for chronic arthritis.

19.1.2019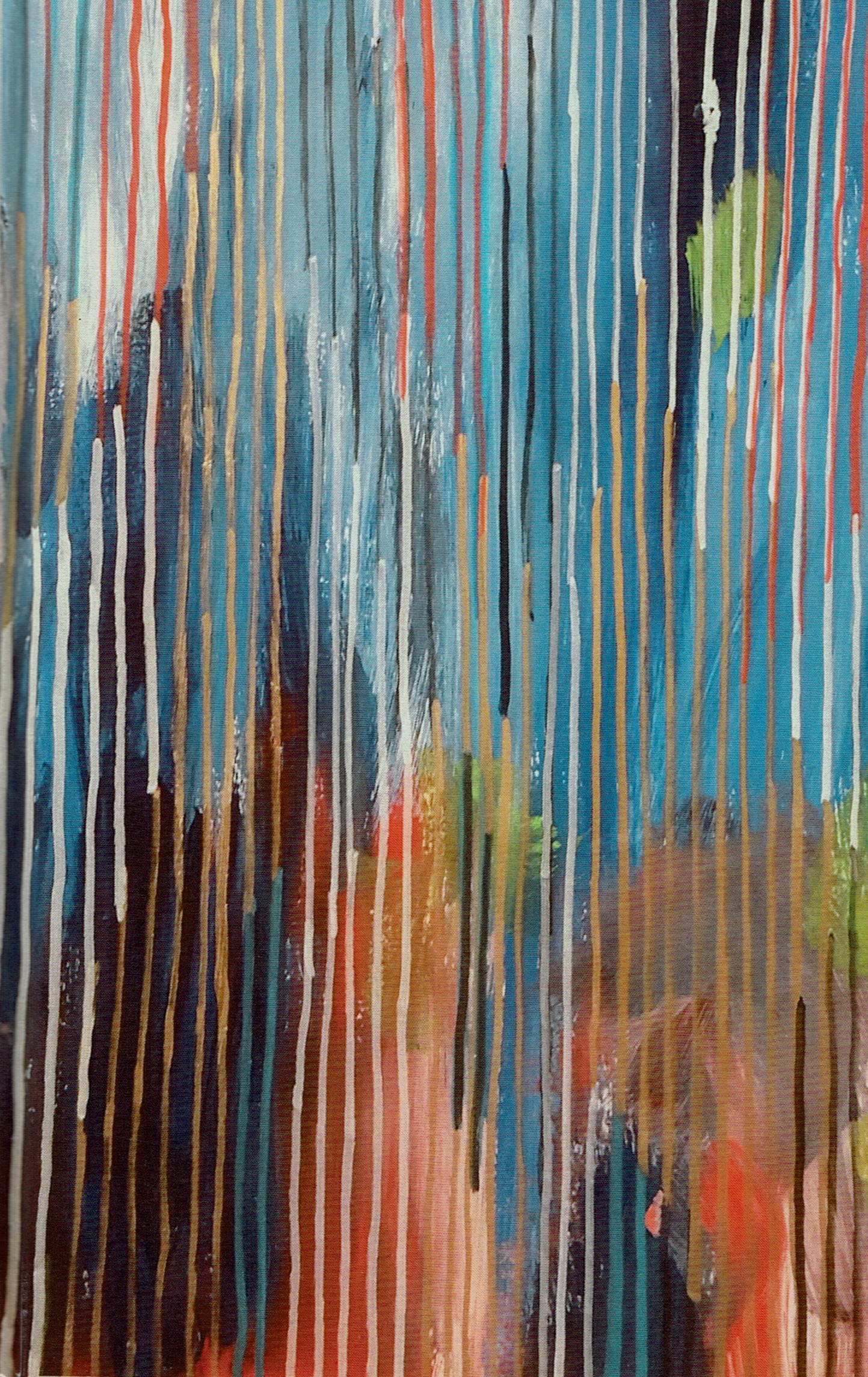 Joseph B. Raimond's newest 60 page book "Dishwasher" is out now as a hardcover.

18.11.2018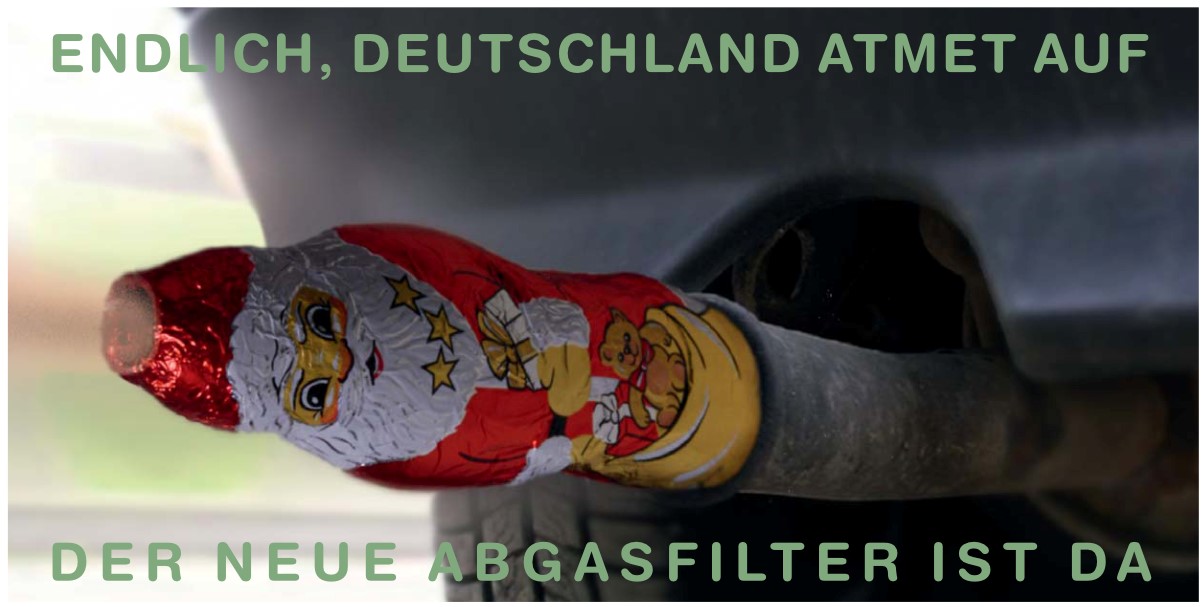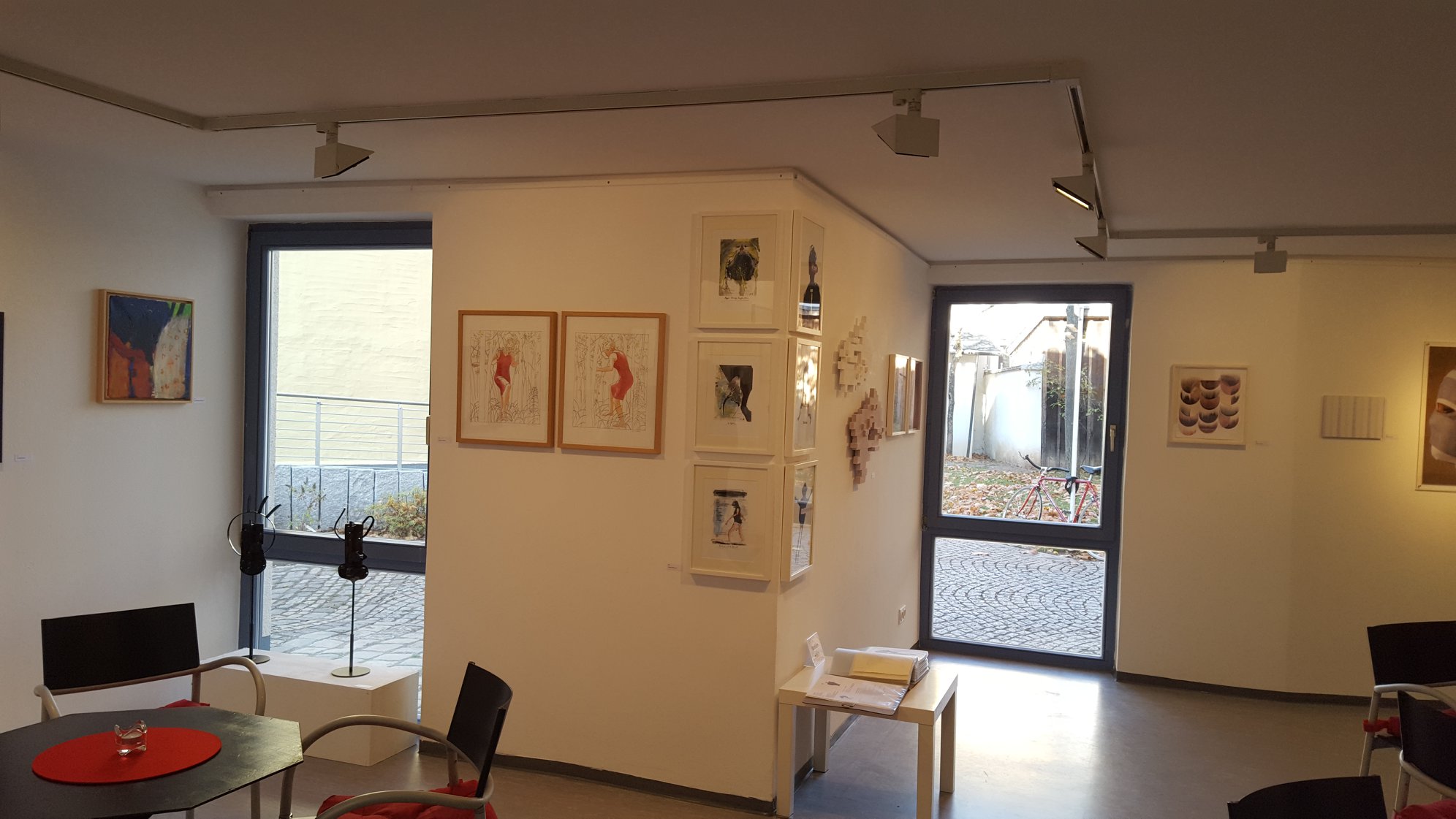 Today! Come today to the Vernissage at the Galeriehaus Nord in Nürberg, where Joseph B. Raimond again has three of his small "Plop Art" paintings in their yearly end of the year exhibition. The show runs until the 18th of December.


11.11.2018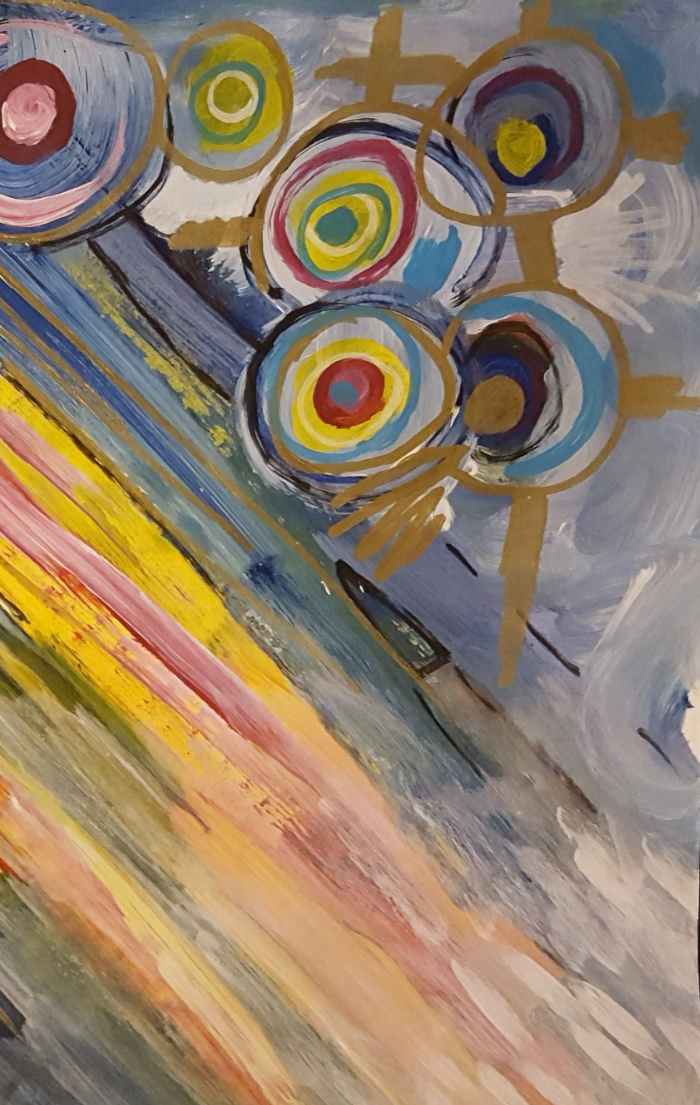 Doc Wör Mirran / Stadlmeier / Gormley. Our newest live collaboration release is now available. Limited to 50 numbered copies, "UN-ART-ED" is a double CD of our concert on Friday, the 13th of October, 2017 at the 84 GHz Gallery in Munich.


25.10.2018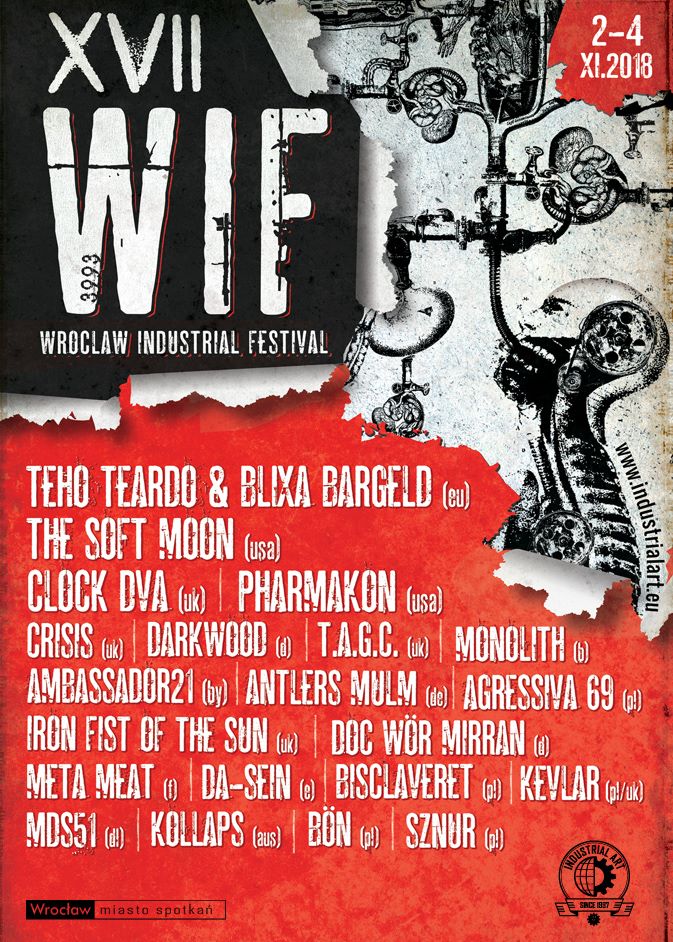 Doc Wör Mirran will be playing this coming Saturday at the Wroclaw Industrial Festival in Wroclaw Poland. Also on the bill: Clock DVA, Iron Fist Of The Sun, Crisis, Blixa Bargeld, among many more. We have a new set with several new tracks, and as always, we will record it for possible release in the future. We hope to see you there!

23.9.2018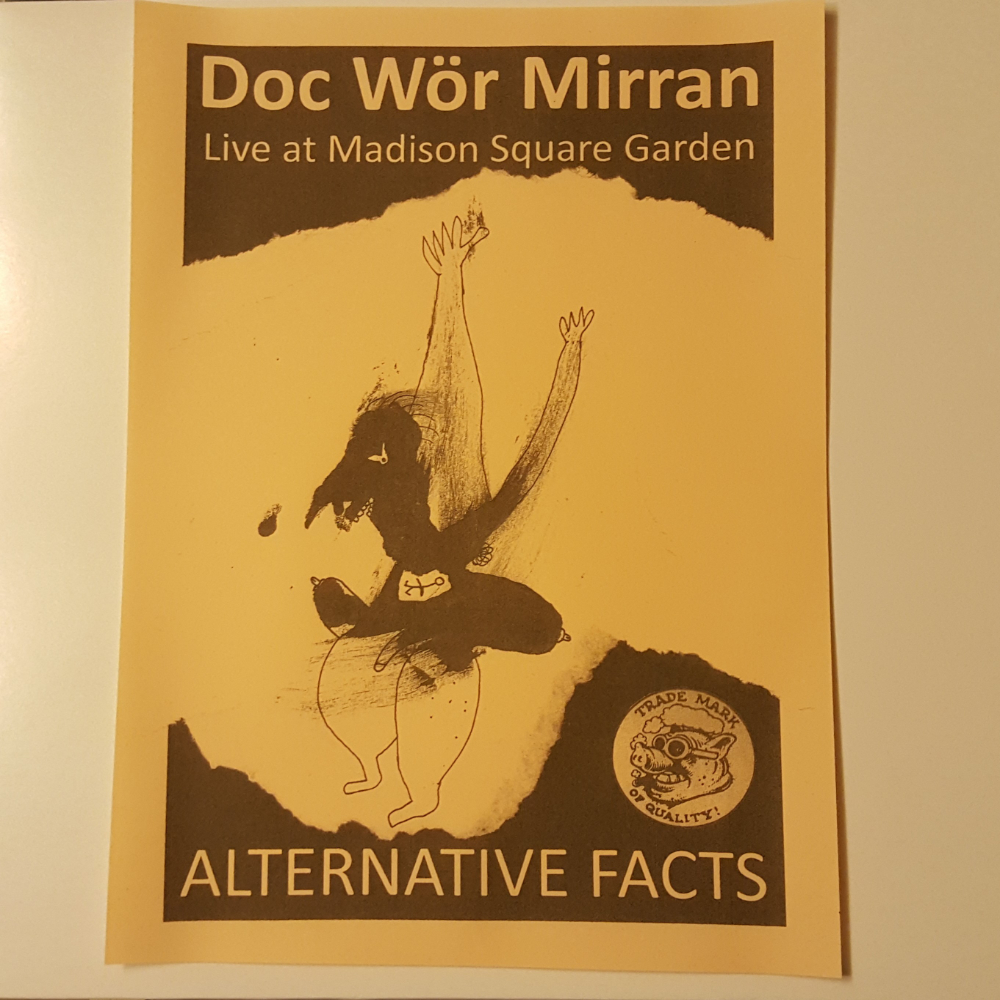 Recorded live in 1972 at Madison Square Garden in New York, Doc Wör Mirran's newest release is out now on Marginal Talent. Featuring Frank Zappa and George Harrison on guitar and produced by George Martin, it is titled, what else, "Alternative Facts", and is available only on vinyl.

29.8.2019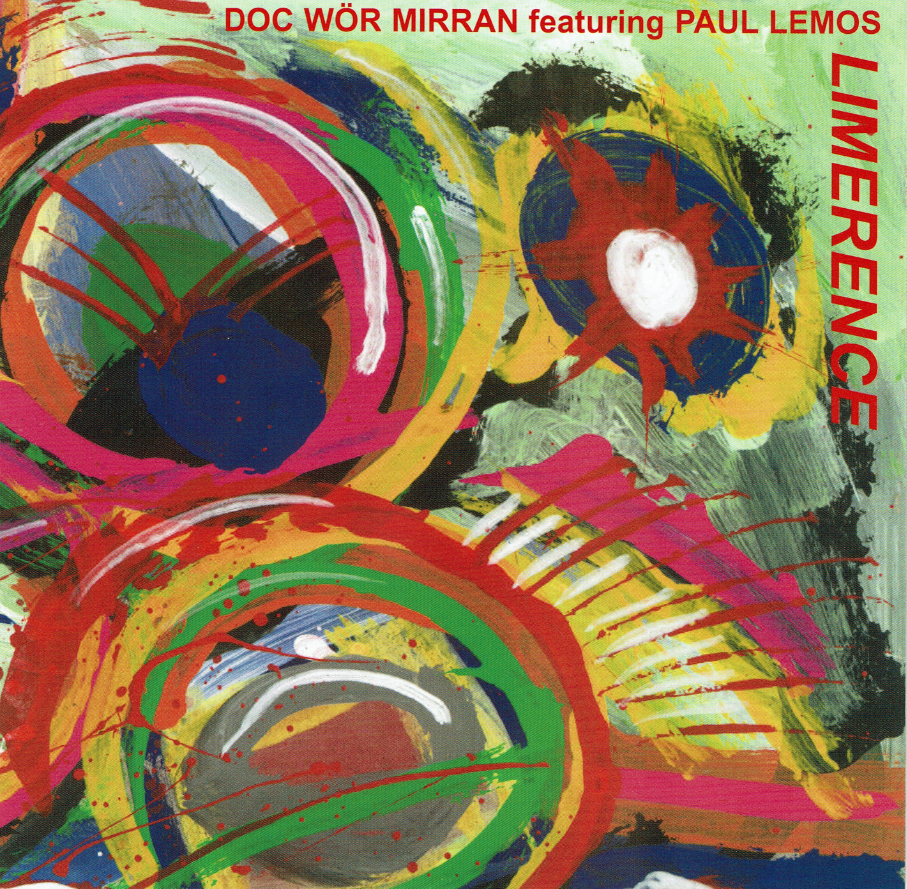 Out now on CD! Almost twenty years later than planned, "Limerence" the DWM collaboration with Controlled Bleeding mastermind Paul Lemos!

18.8.2018

Our video of DWM live at the Nürnberg Bardentreffen on July 28th is now online on Youtube.

1.8.2018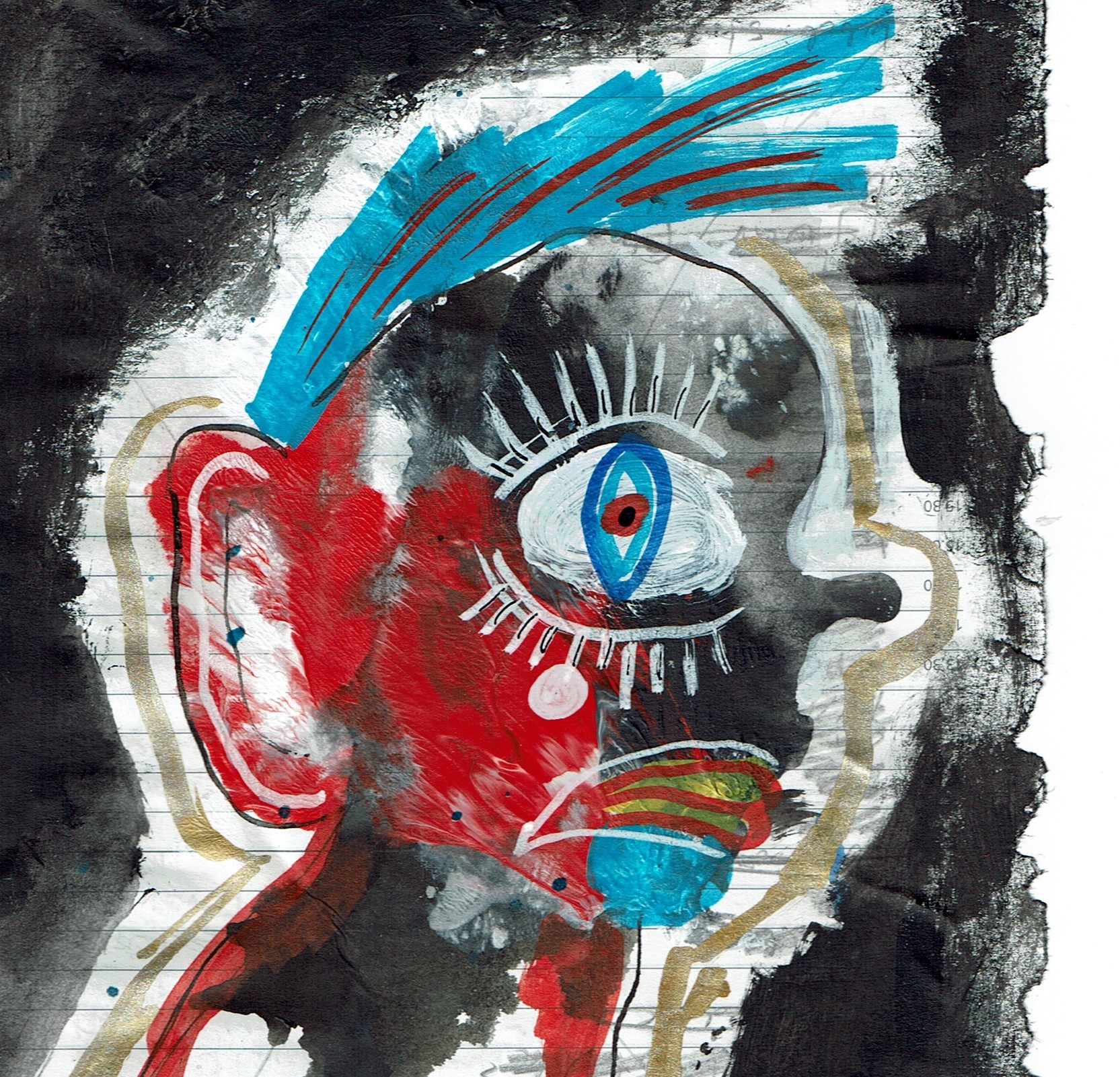 Quickly recorded and released, "Ancient Future" is now available to order. Limited edition of up to 23 copies, this is a one sided picture disc single. Available only here through our DWM homepage, or through our discogs or Facebook sites, each ordered copy will have the buyers name and the copy number included on the white back of the single and will also be hand-signed in silver ink.

28.7.2018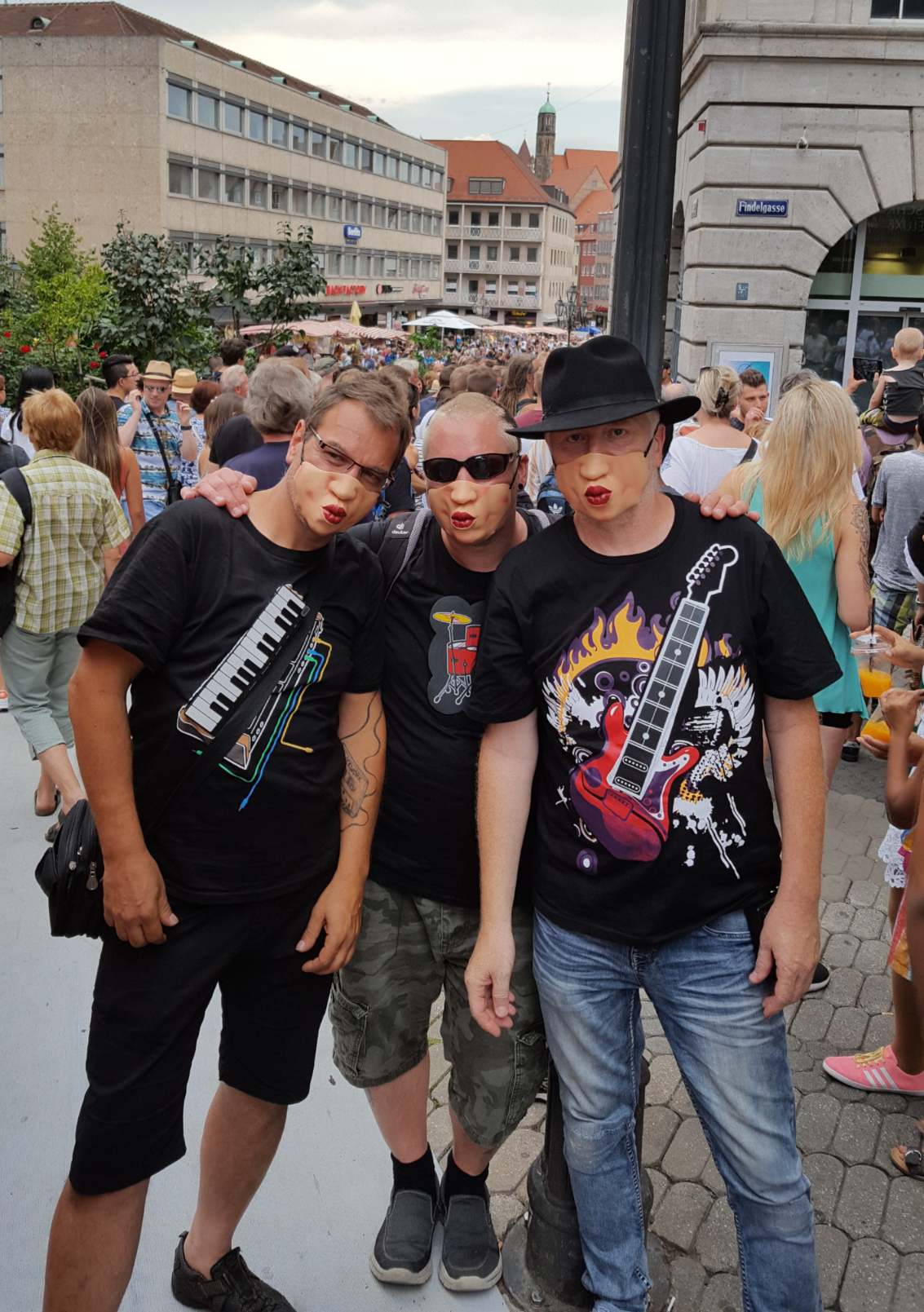 Doc Wõr Mirran crashed Nürnberg's famous Bardentreffen festival today with a surprise, unannounced gig, walking through the streets "playing" our playable t-shirts and generally annoying the other street musicians. A short video coming soon.

16.7.2018

Yesterday Bayerische Rundfunk, the state run televistion and radio station of Bavaria, had a half hour feature on Joseph B. Raimond and Doc Wör Mirran on their cultural radio station BR2. You can listen to it on their podcast here:

https://www.br.de/mediathek/podcast/musik-fuer-bayern/der-fuerther-indie-label-betreiber-joe-raimond/1022561

15.7.2018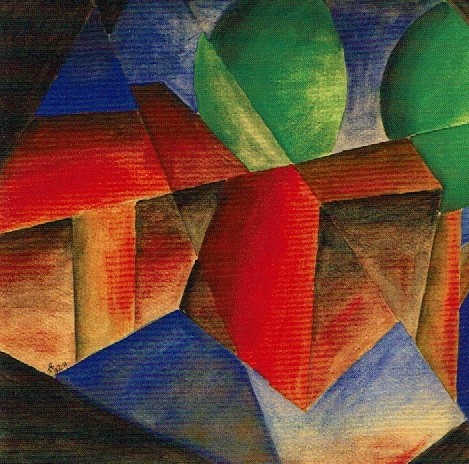 The next Doc Wör Mirran CD release in our busy summer release schedule is now out. "Edges 8 & 9" is now available free on MissmanagemenT, our label devoted to free CDs. Experimental analog synthesiser music, not for rock & rollers!
1.7.2018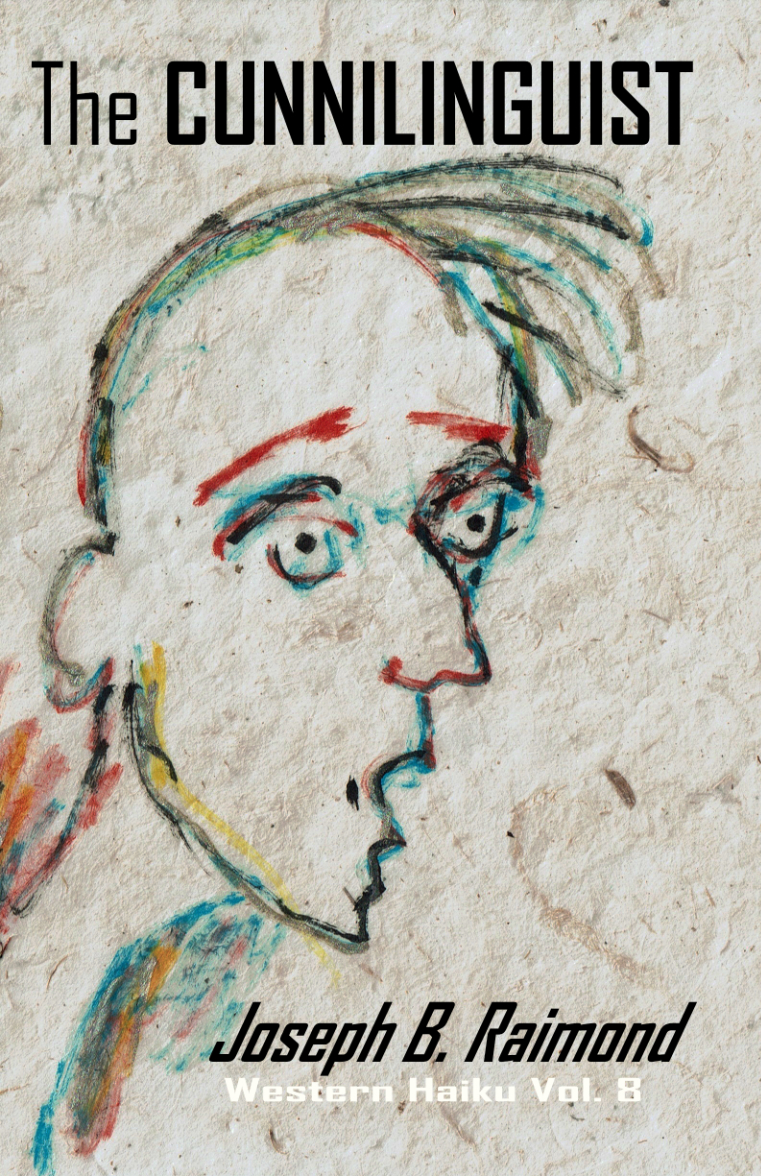 Out now is "The Cunnilinguist", the eighth installment of the Western Haiku series of books by Joseph B. Raimond.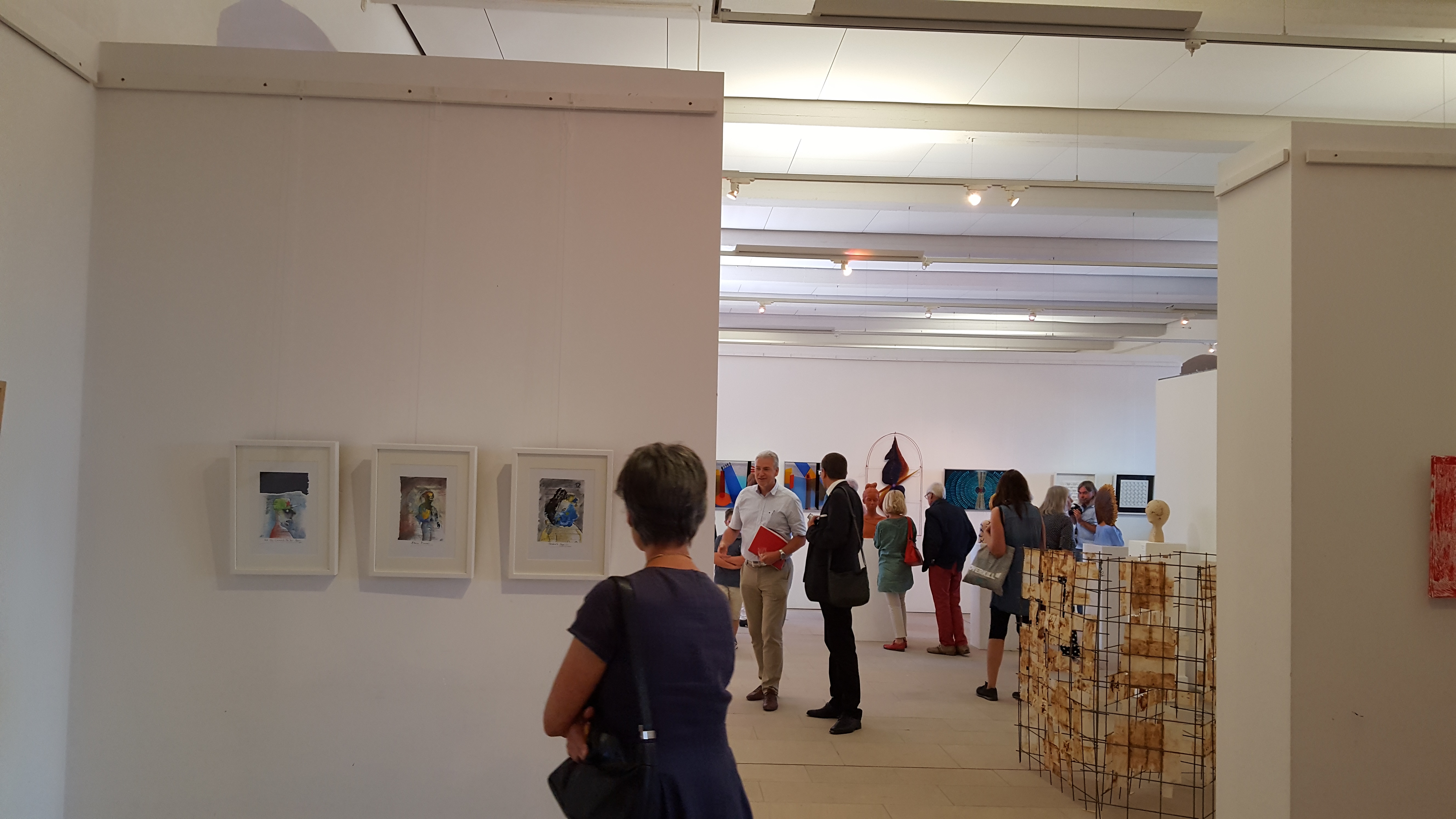 Hot on the heels of the show in Weissenburg, Germany, is another large exhibition featuring three paintings by Joseph B. Raimond in Kulmbach, Germany, as part of their yearly jurored show featuring Frankonian artists. It is on show from the first of July through the summer until the first of September, and can be seen in the beautiful castle of Kulmbach "Plassenburg".

On the 11th of July Joseph B. Raimond has been invited as a guest on the cultural program of the state run radio station Bayern 2 to present tracks from his over 30 years of recording and label activities. At least two DWM tracks will be featured, as well as some of his favorites from eMpTy Records and Musical Tragedies. Stay tuned, more details to follow.

9.6.2018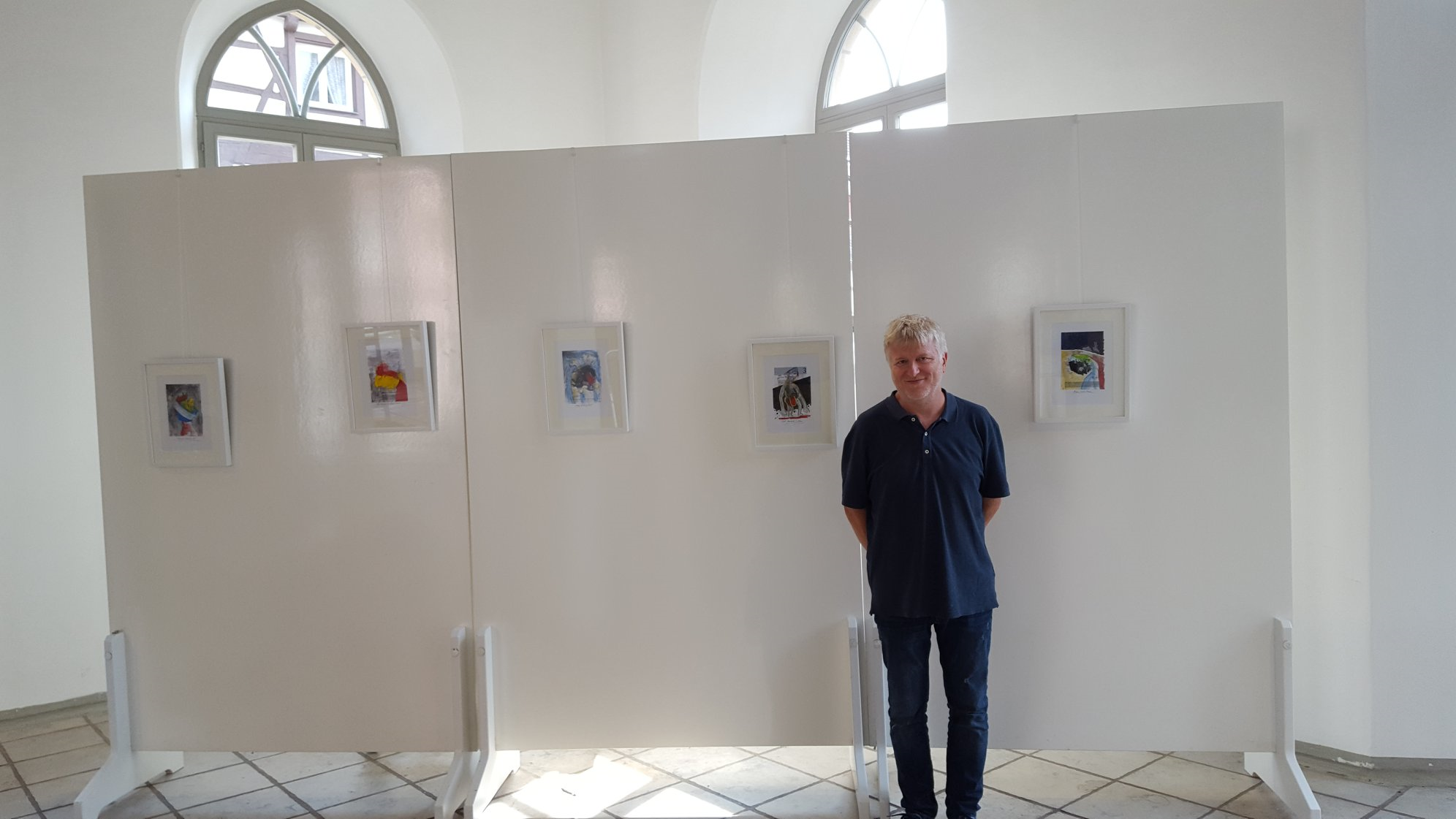 One of only 24 artists selected this year, the yearly Kunstpreis exhibition at the "KunstSchranne" in Weissenburg, Germany features five paintings by Joseph B. Raimond and opens today. The exhibition will hang until the 17th of June.



2.6.2018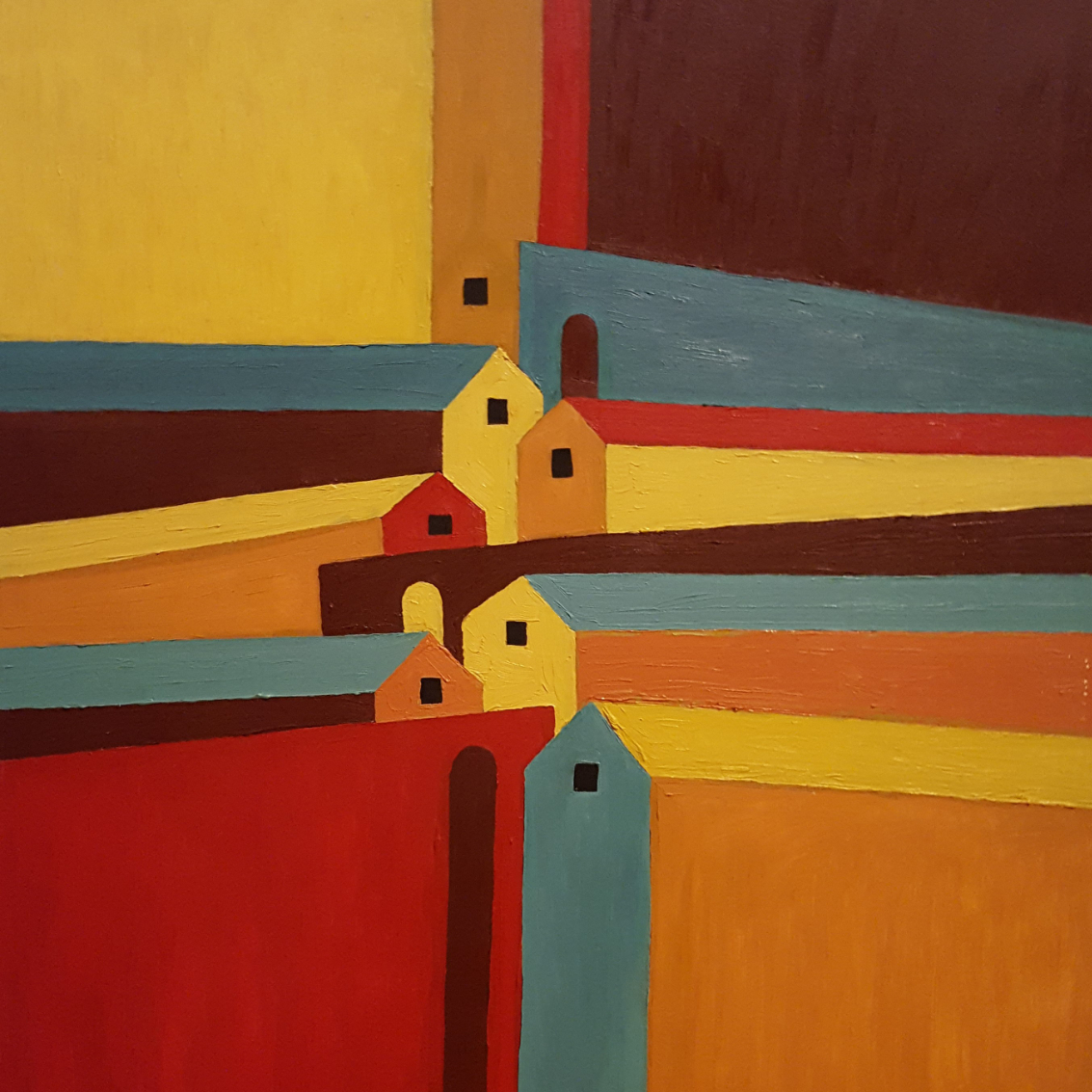 "Edges 6 & 7", our newest download-only release is now out on our download label MT3, available on
Bandcamp.

22.4.2018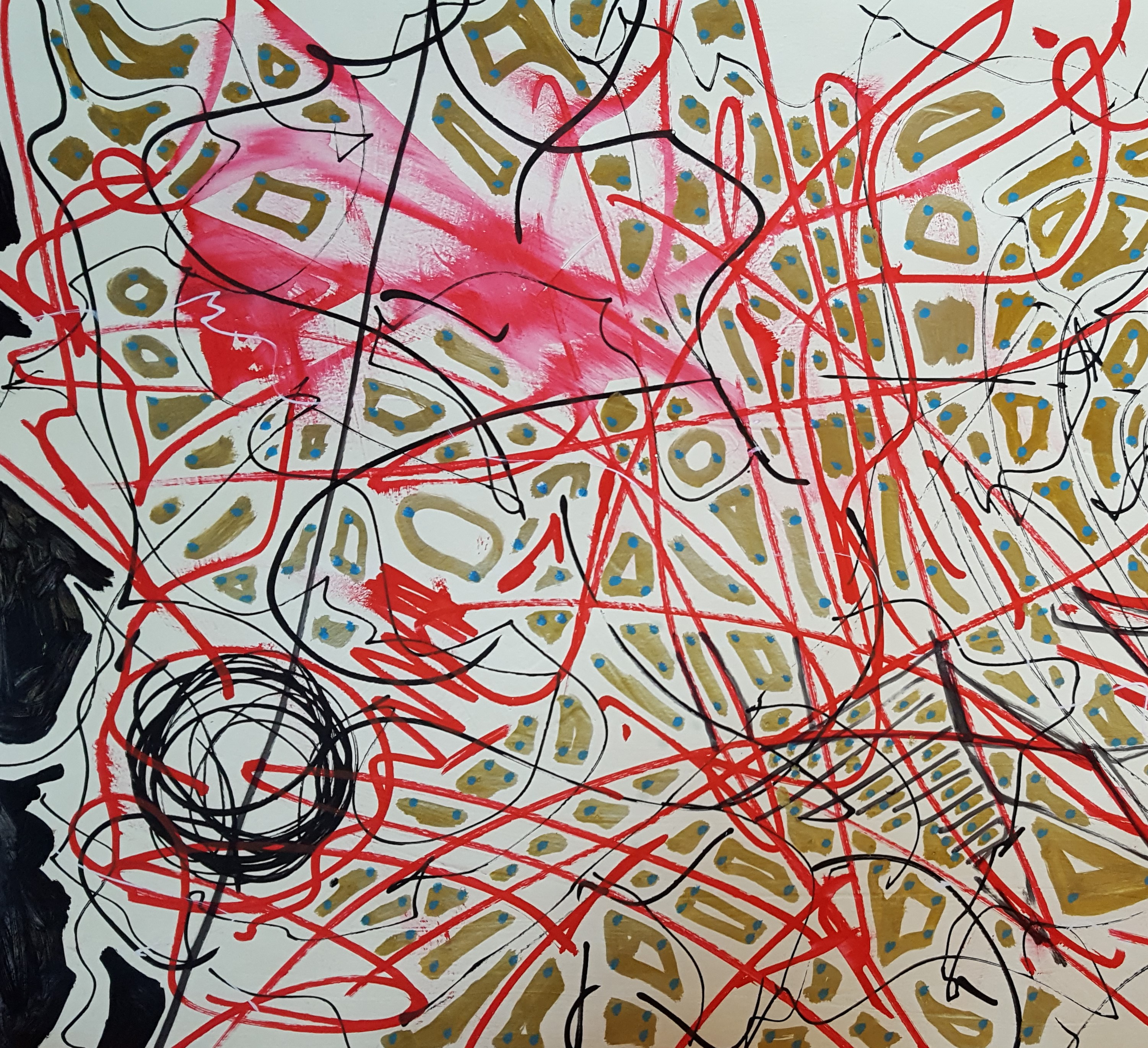 It's been awhile, but DWM has finally released another cassette. "Covfefe Live" was recorded live at the Braille Satelite festival last year in Lithuania. Limited edition of 16 copies, this C-60 is packaged in a handpainted automobile cassette player, it is released by Clockwork.

16.3.2018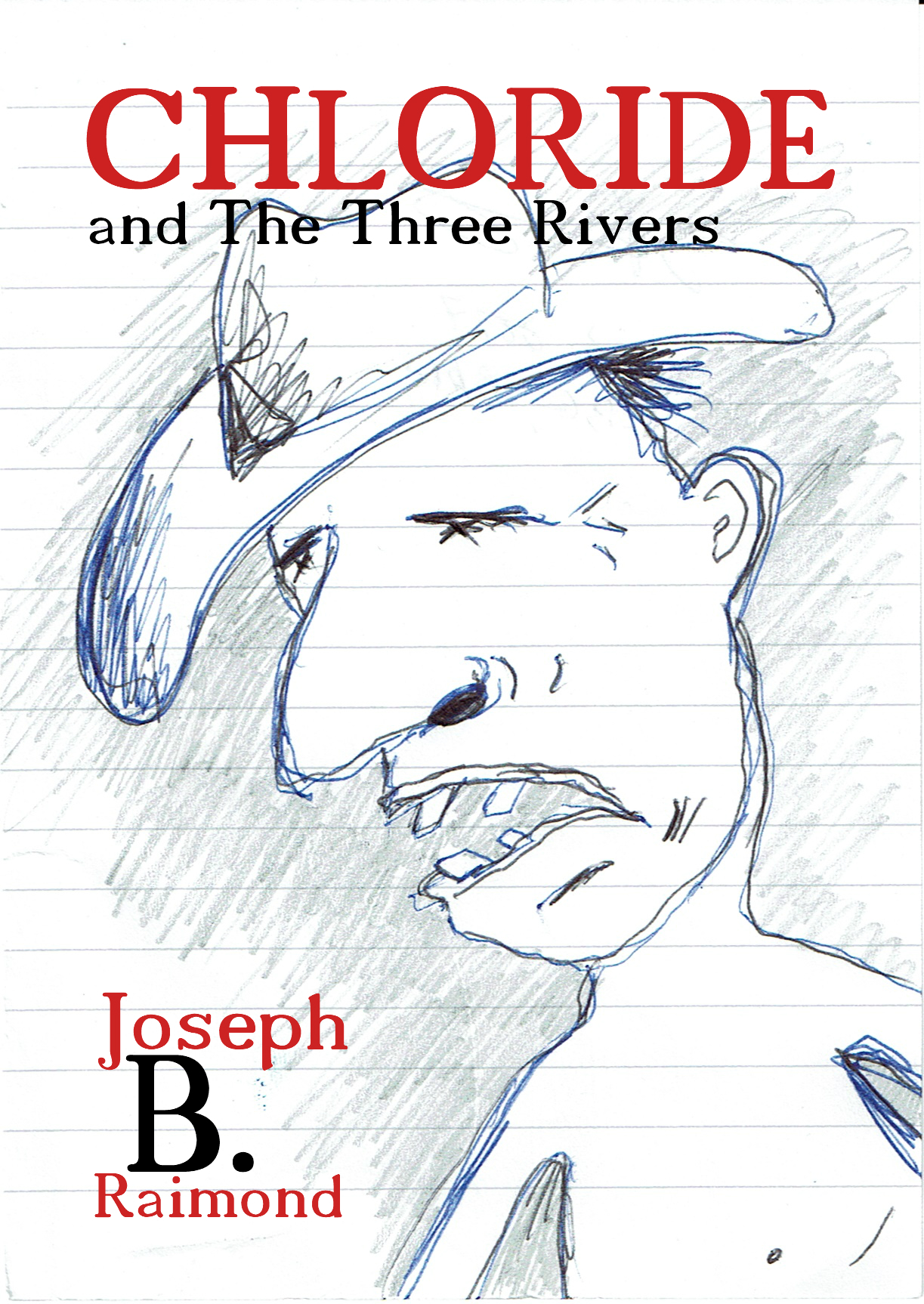 Out now: "Chloride And The Three Rivers", Joseph B. Raimond's next little 60 page book of poems, written while traveling the west coast of the USA in 2017.

11.3.2018

DWM was recently on German TV. On the 7th of March, Bayerische Rundfunk did a report about our DWM / Beatles "Cry For A Shadow" split vinyl single. You can watch it on your Youtube channel.

4.3.2018

Check out our Youtube channel for our newest live videos from our shows in Munich and Augsburg, Germany, featuring our friends Adrian Gormley and Sascha Stadlmeier. The Augsburg show features "Unarted", a track from an as of yet unreleased studio album "Songs For Nambia".

12.2.2018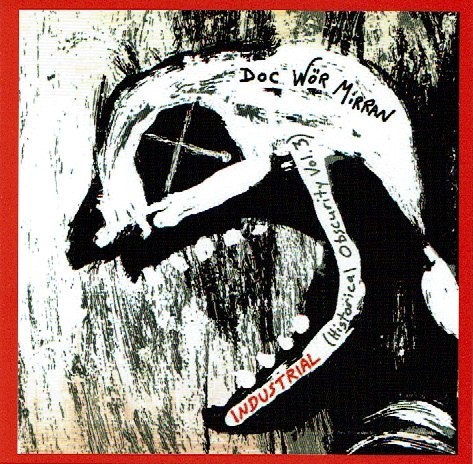 "Industrial", the third CD in our Historical Obscurity series of remixed and re-recorded sold out tracks is out now on MissmanagemenT.

Although released last year already, the media response to our split single with the Beatles just keeps growing. After stories were printed in several regional and national newspapers as well as featured on a local radio station, television cameras came to our little studio last week to film for a story on Bayerische Rundfunk. Once aired, probably towards the end of February, we have permission to feature the story on our YouTube channel. Stay tuned.

18.11.2017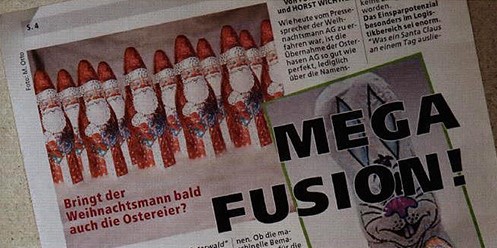 Tomorrow afternoon the yearly Galeriehaus Nord exhibition will open, and as usual, Joseph B. Raimond will be showing three of his recent "Plop Art" works. The show itself will run until shortly before Christmas. The doors open at noon, and food and drink are, as always, provided. You can find the gallery at Wurzelbauerstr. 29 in Nürnberg.


27.10.2017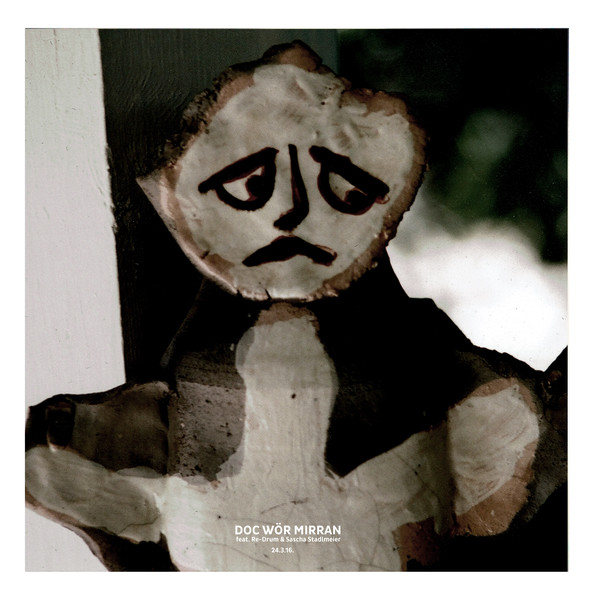 OUT NOW! Our major 2017 release is now available! "24.3.16" is an album of improvised experimental music recorded on March the 24th, 2016, and featuring Re-Drum and Sascha Stadlmeier. Limited, numbered clear vinyl edition of 300 copies on Attenuation Circuit.


25.10.2017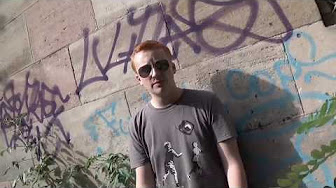 Together with NGRecords, DWM has recorded and produced "Bastardfokus", a rap track with rapper Zed, the son of Doc Wör Mirran mastermind Joseph B. Raimond. Zed also produced a video for his track, which can be viewed on the official DWM Youtube channel.


10.10.2017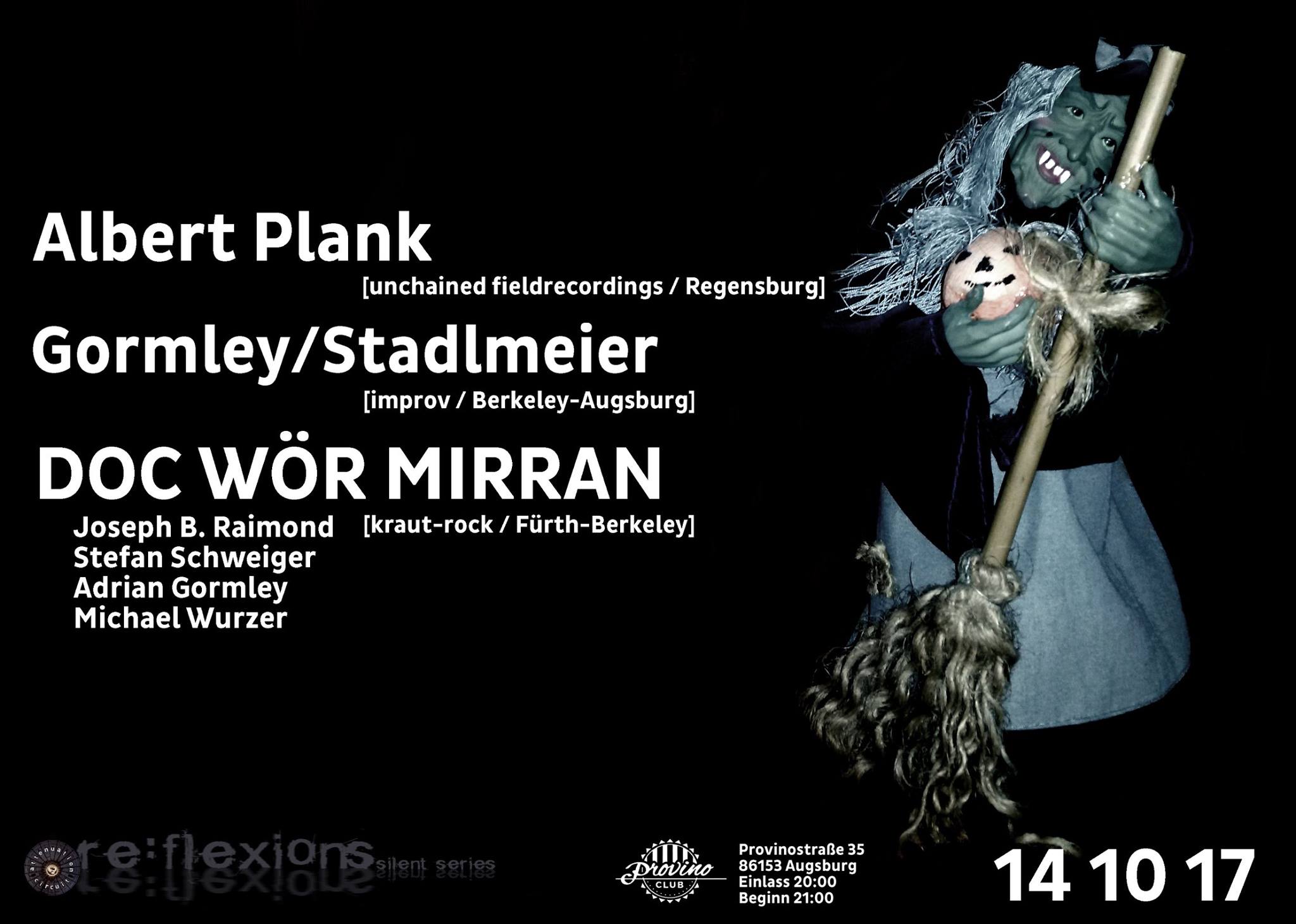 Not one, but two DWM concerts this coming weekend. Come see us at the 84 GhZ Gallery in Munich (Georgenstr. 84) this coming Friday, October 13th, and on Saturday, the 14th of October, at the Provino Club (Provinostr. 35) in Augsburg. Our friend Sascha Stadlmeier will open the shows with a live improvisation collaboration with Adrian Gormley, followed by DWM featuring Adrian Gormley.

Our show at the 84 GhZ Gallery n October 13th is presented within the framework of Joseph B. Raimond's first solo exhibition of his art in several years. Featuring mostly his popular "Plop Art" paintings, the show will hang from October 13th until November 4th. Don't miss it!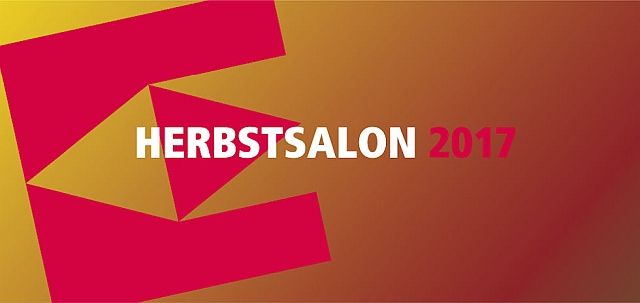 Besides his major exhibition at 84 GhZ, Joseph B. Raimond will also show three of his "Plop Art" paintings at the annual Erlangen Kunstverein "Herbstsalon" winter show in Erlangen at the Kunstpalais (Marktplatz 1). The opening is set for Sunday, the 15th of October at 5 pm, and the show runs until November the 12th.


20.9.2017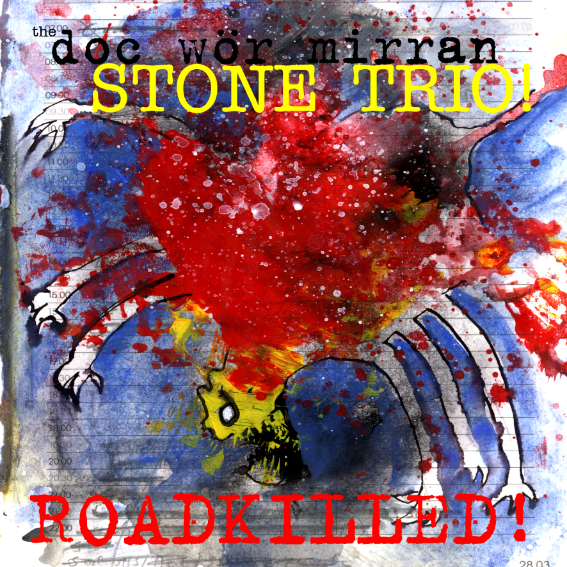 Out now is "Roadkilled", the promised live recording of the DWM "Stone Trio!" lineup from the summer of 2016 where DWM played on the 23rd of July at the K15 in Augsburg. Professionally mixed and mastered, it is the best sounding live DWM recordiong to date. Out on CD on our MissmanagemenT label.

1.9.2017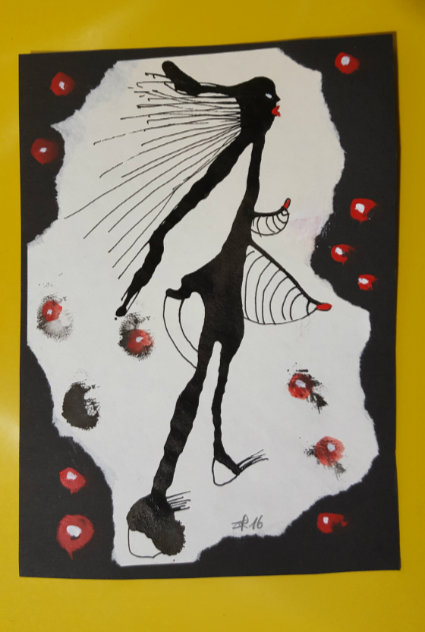 Out now is "Vagabondia", Joseph B. Raimond's first hardcover book.

9.8.2017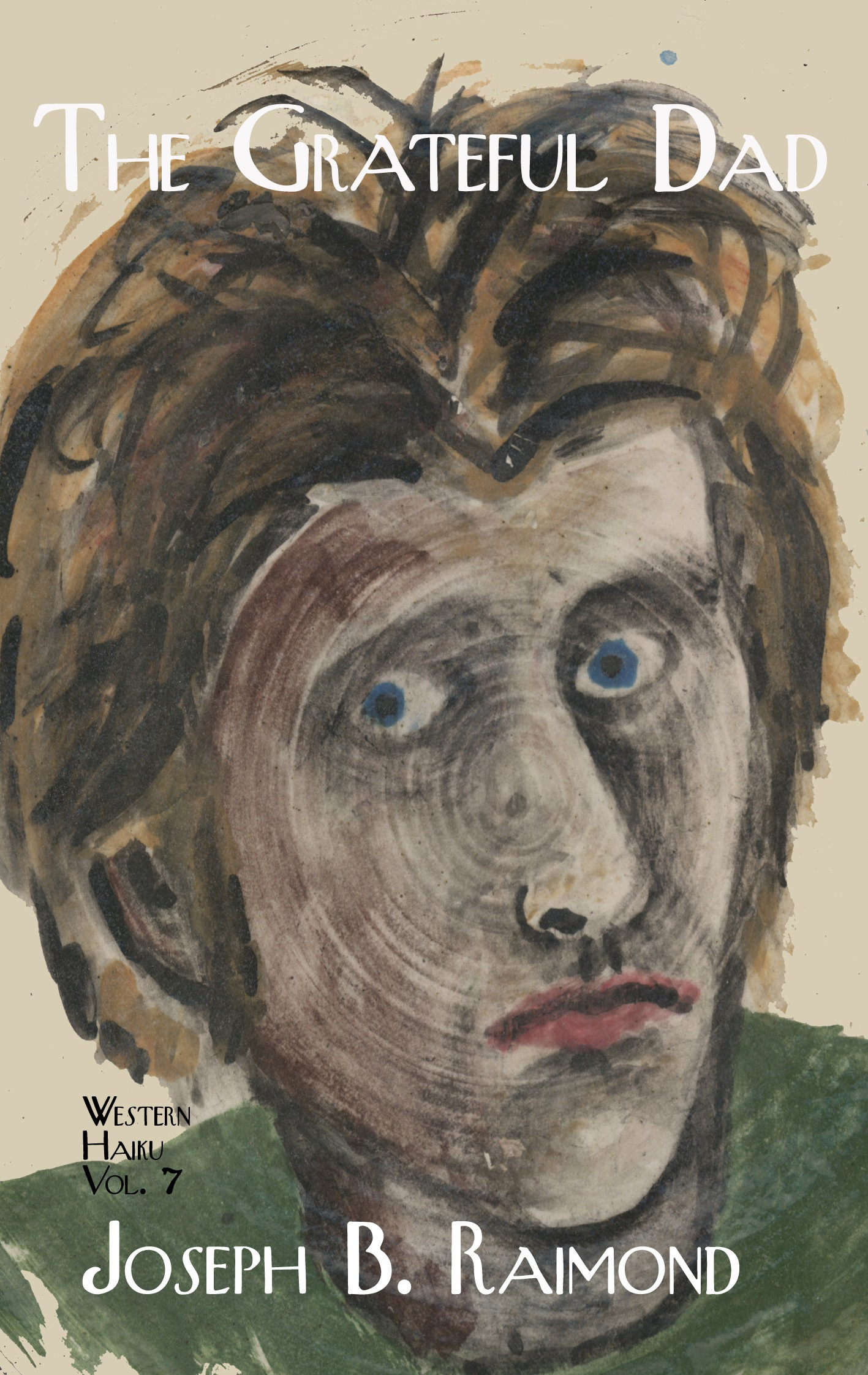 Several new releases coming soon, the first of which is "The Grateful Dad", the seventh of a series of ten books featuring Joseph B. Raimond's "Western Haiku".

Another book, a live CD and our first vinyl LP in quite some time all planned in the next few months, so stay tuned!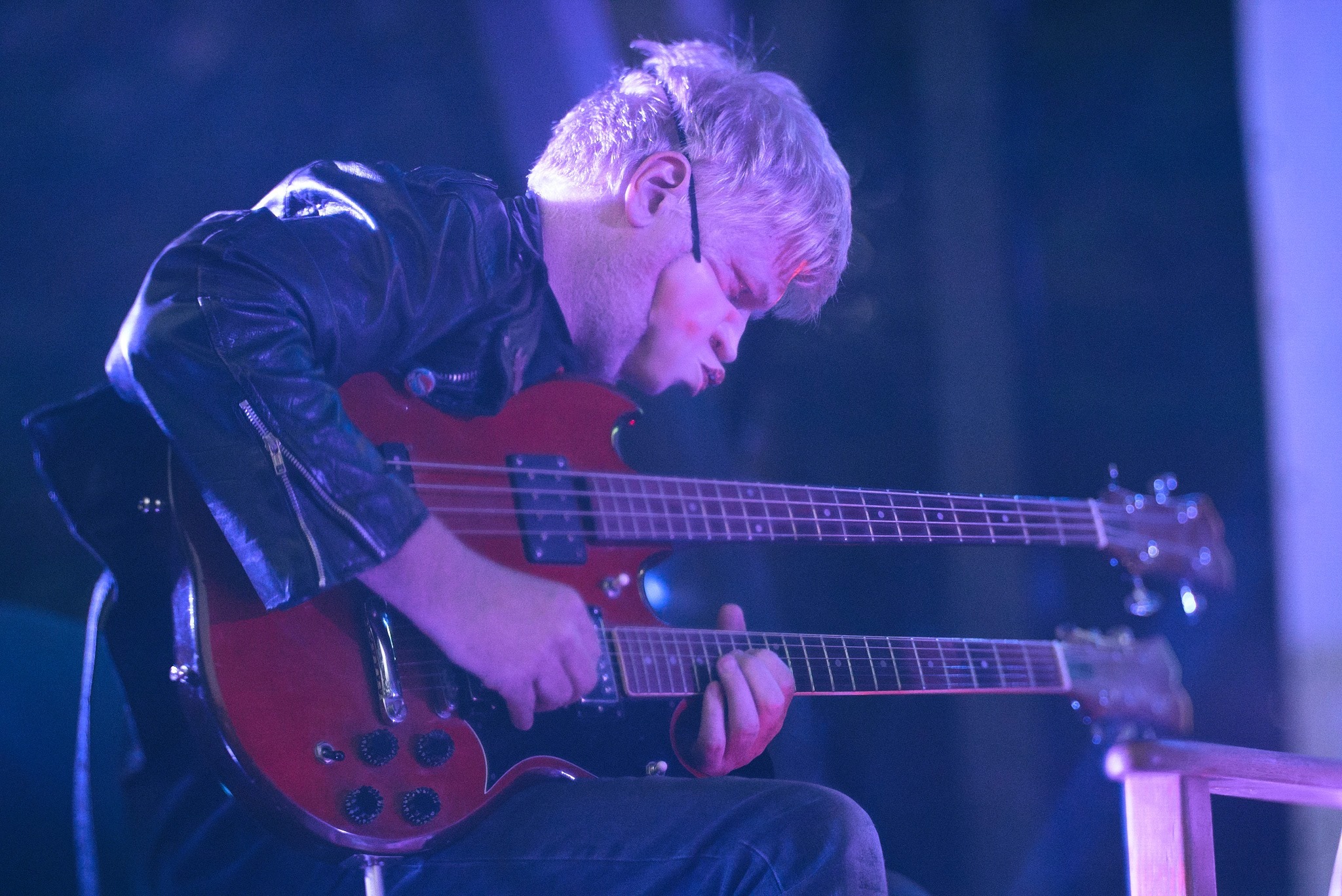 The DWM show at the Braille Satellite festival in Lithuania went very well. The pieces, collectively titled "Covfefe Live", are a live version of a new studio album "Covfefe" that DWM is currently finishing up for release sometime in the winter. Of course, a release of the live show is also planned.

The last two songs of our live set in Lithuania "Sleepless Dreams / Phuture", both featuring our old friend Harald Sack Ziegler on french horn, were filmed by our friend Alan Dearling, and are now available to watch on our Youtube channel.

By the way, the Braille Satellite festival is planned to take place now every year, and, by showcasing very creative electronic music by artists from around the world, is very much worth all the support we can give them. Please check out their internet site for more information on this project.



21.5.2017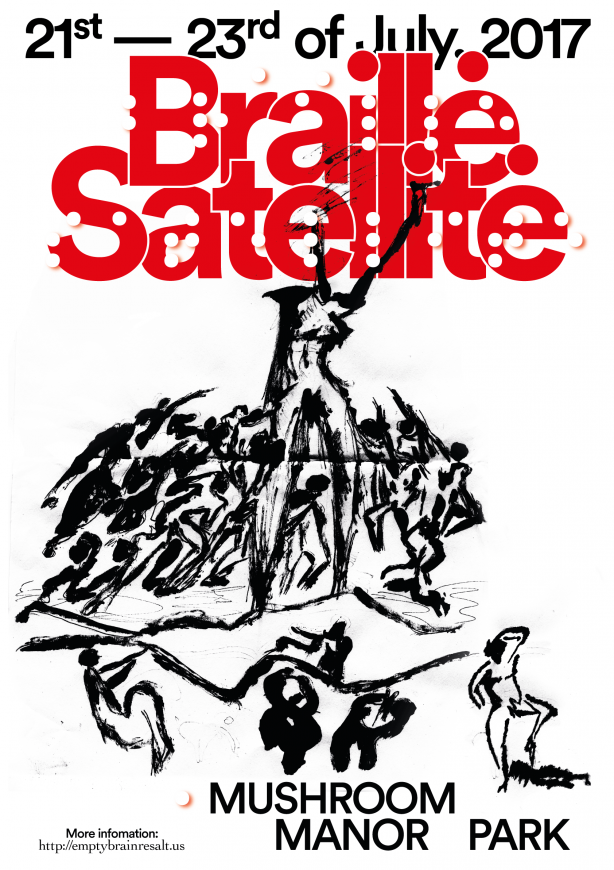 DWM will be playing live at the Braille Satellite Festival in Lithuania on the 22nd of July!
14.5.2017
Hard to believe, but after many years of setbacks, "Cry For A Shadow", our official vinyl 7" split release with the Beatles is finally out, featuring original artwork by Klaus Voormann.
10.4.2017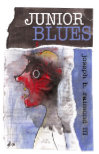 Out now "Junior Blues", the newest little 60 page book by Joseph B. Raimond, this time dealing with the recent death of his father. This is the first of many releases, both books and CD and vinyl releases, that will keep us busy through the rest of the year. Stay tuned.
DWM will be playing two live events this year. The first on the 22nd July in Vilnius, Lithuania at the Braille Satellite Festival. Later, on the 13th of October we will be playing in Munich at the 84 GhZ Gallery at the opening of Joseph B. Raimond's exhibition there. Stay tuned for more details as we have them.
28.1.2017

Very delayed, but finally out today is "Confusion Rocks!", our main recording from 2015. This is also the first release on MissmanagemenT, DWM's label for free music, to be released on both CD and as a free download/streaming through Bandcamp at the same time.
Speaking of Bandcamp, DWM has decided to augment out usual internet activities here with representation on several other established and well-known platforms as well. Bandcamp will now be our main platform for downloadable and streamed music. Available immediately, all our MT3 releases are now available there on our own Doc Wör Mirran page for free download, including all cover art. The downloads available from Bandcamp are the hightest quality .wav files, and in the future, we will be using Bandcamp exlusively for all MT3 download only releases. Our MT3 page will no longer offer the downloads, just news on these releases and links to our Bandcamp site.
Furthermore, all future MissmanagemenT releases will also be released simultaniously on CD and on Bandcamp, starting with Confusion Rocks! In the near future we hope to add all previous MissmanagemenT releases as well. Our long-term plans include eventually re-releasing all DWM music, including the many long sold out and hard to find vinyl LPs, on Bandcamp. Stay tuned.
Besides Bandcamp, DWM has also established pages on several other sites:
Visit our Soundcloud page for audio works-in-progress or songs from upcoming albums.
Our Facebook page will feature news and links relevant to DWM.
Many of our available CDs, vinyl and cassette releases are now on sale at Discogs.
For the few videos we have produced, please visit our Youtube site.
20.11.2019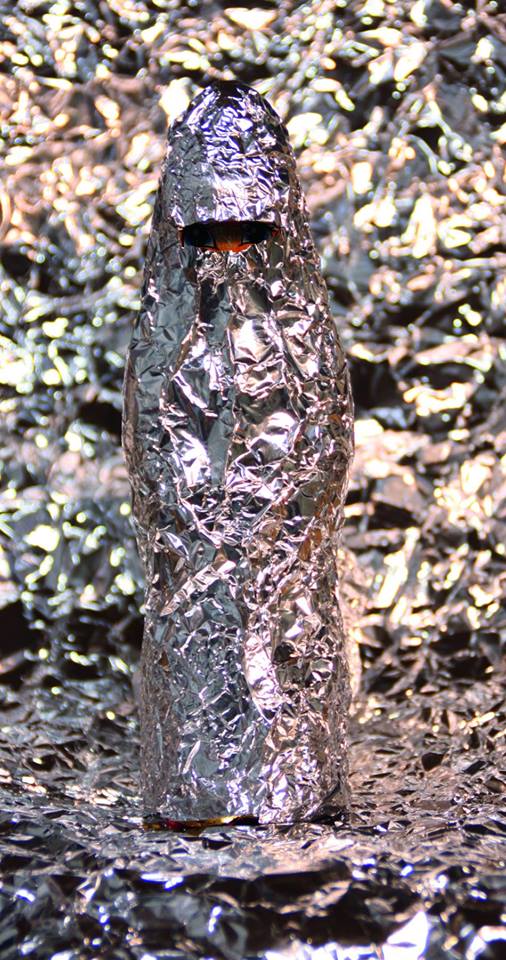 Two exhibitions to mention this time. Tonight the yearly Galeriehaus Nord exhibition will open, and as usual, Joseph B. Raimond will be showing three of his recent "Plop Art" works. The show itself will run until shortly before Christmas.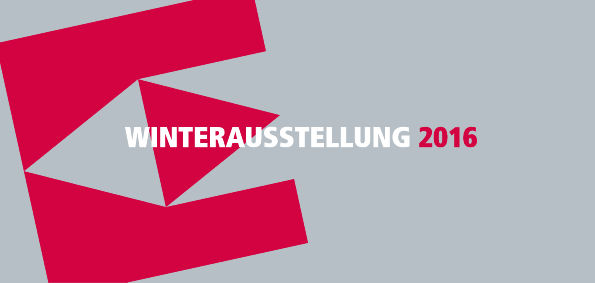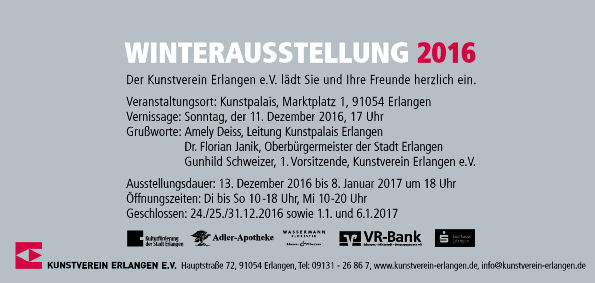 At the same time, Joseph B. Raimond will also show one of his recent "Plop Art" paintings in Erlangen at the Kunstpalais annual winter exhbition. This show will run from the 13th of December until the 8th of Janaury.
4.9.2019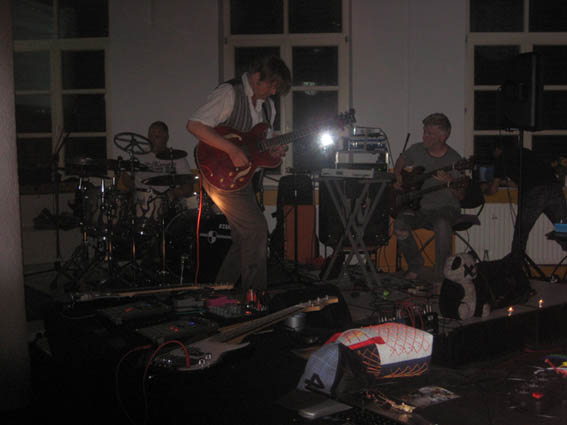 The DWM concert in Augsburg went very well, and, as usual, we will be releasing it. As the sound was very "stoner" sounding, we will be crediting it to the DWM Stone Trio, and it will be titled "Roadkilled". Look for it soon on MissmanagemenT on CD. For those not willing to wait, check it out right now on Soundcloud.
Adrian Gormley was in town recently for recording, so expect a lot of new DWM music in the next several months to see the light of day.
2.9.2016

Our next CD release is out today. "Tape Hissed" contains reworked and re-recorded tracks originally released on our cassette-only releases, most from the 1980s. Out today on MissmanagemenT.
23.7.2016

Come and see us tonight in Augsburg at the K15! And while you are there, pick up a copy of our newest release, "We Sting The Blues", a three song mini CD featuring Rat Scabies, drummer of the Damned. Out today on MissmanagemenT.
20.6.2016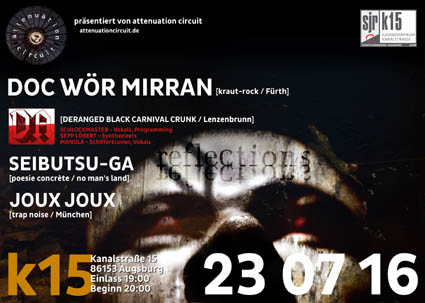 DWM will be playing live! Our fifth concert in over 30 years will be in Augsburg on the 23rd of July. As always, we will record the event for a live release. This particular lineup we refer to as the "DWM Power Trio!", and will consist of Stefan Schweiger on drums and teramine, Alex Kammerer on guitar and Joseph B. Raimond on bass and synth. This time, we will be concentrating on instrumental experimental rock, and will also present our next CD release, "We Sting The Blues", a three-song collaboration with Rat Scabies of the Damned.
24.5.2016

Our mini CD "He-man Musak" is now out on Handmade.
14.4.2016

RAJ Instrumental, a previously unreleased recording of relatively new DWM recordings has just been released on Handmade.
3.4.2016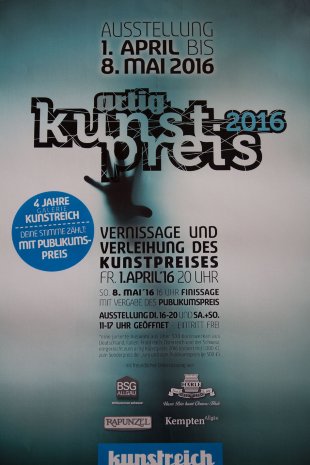 If you are southern Germany anytime soon, check out the Artig 2016 exhibition in Kempten, which includes one of Joseph B. Raimond's "Daily Plop" series.
19.2.2016

Long planned, "Gosia", one of the most important recent DWM recordings has finally been released on MissmanagemenT.
27.1.2016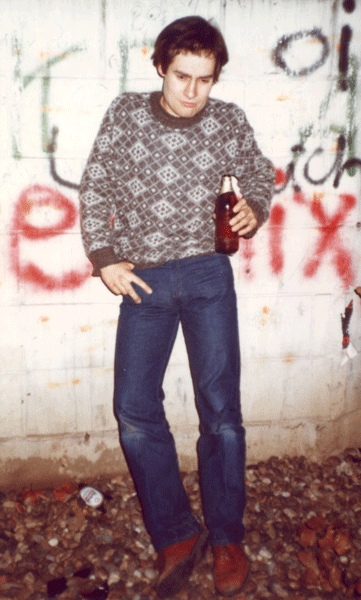 We are very saddened to hear of the death of our friend Eric Hysteric a few days ago. Eric, together with his bands The Vomit Visions and later, Der Durstige Mann, was a huge influence on both the developement of DWM and of the founding of the various labels under MT Undertainment. He, more than anyone, lived the punk rock ideal that everyone can be a star, play his own music without compromising himself, release his own records himself, and be totally independent. He played guitar on various early DWM recordings after we moved to the Nuernberg area, and in fact, our 7" vinyl single "Quickly Skitzo", released by Forced Exposure, actually should have been released as a single by "DWM featuring Eric Hysteric", as he plays on the whole record and was instrumental in writing the songs. We have long considered righting this wrong with a remixed collection of these and other recordings that he played on. Perhaps we will get to this project someday. We were also honoured in being able to design the cover of his third and last solo LP "Fuer Dich", which, like all his recordings, came out on his own label Wasted Vinyl, later Orgasm Records. Some of the more memorable and funny experiences with Eric will be documented in an upcoming book project by Joseph B. Raimond.
3.1.2016

Out now is "Mörtel Mächine Müsic", a one-sided, clear vinyl 10", limited to 23 copies.
12.11.2015

"Symphony In A(nnoy)", our final DWM release for this year has just been released on Attentuation Circuit.
25.10.2015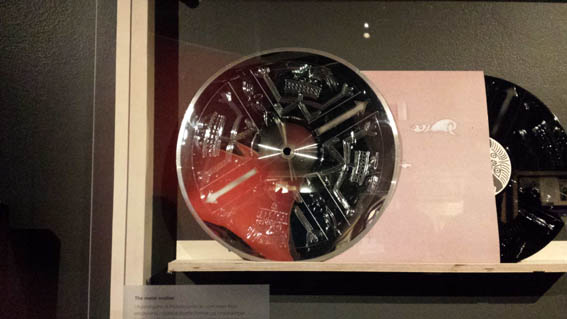 The Motorpsycho exhibition at the Norwegian Museum Of Popular Music has opened, including the stamper and a copy of the original DWM/Joseph B. Raimond vinyl etching produced for the Motorpsycho album Timothy's Monster. The exhibition is scheduled to run for six months.
15.10.2015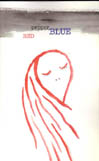 Out today is "Red Pepper, Blue", a very personal little book by Joseph B. Raimond.
1.08.2015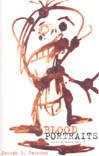 The sixth installment in the Western Haiku series of books by Joseph B. Raimond has been released, featuring one of his "Blood Portraits", self portraits painted in his own blood, as a cover.
The Norwegian Museum Of Popular Music will be exhibiting various artwork, instruments and other relevant items from the history of Motorpsycho, Norway's premier rock band. Included will be the original stampers from the vinyl etching created by Joseph B. Raimond for their Timothy's Monster album. The show should run beginning in October. Stay tuned.
1.07.2015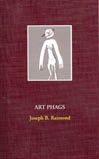 In the last few months of the year 2014 Joseph B. Raimond produced "Art Phags", a series of over two hundred small black ink drawings. The pages of this book represent the hundred or so that he thinks are the best.
15.6.2015

Our next collaboration with Conrad Schnitzler is now ready to download. "Verde" is, as always, available free of charge on our own download label MT3.
14.5.2015

Our first major collaborative release with the late Conrad Schnitzler has just been released on the fine label Tourette Records out of Texas, USA. This CD features a beautiful full color gatefold cover, and is limited to 300 copies.
17.3.2015

Released today on Handmade is another very old recording from the DWM vaults, "Recipe For A Memory", one of our most requested unreleased recordings.
DWM have been finishing up a new recording to be released in a few months. "Confusion Rocks!" will be available soon on Handmade. Stay tuned.
18.2.2015
Now online are the first Plop Art paintings for this year.
13.2.2015

"Technodelia" has just been released on Clockwork Tapes. Limited edition of 40 numbered copies, each features a unique official DWM postage stamp. Only available by mail order from Clockwork.
19.9.2014

The next DWM release is again in the starting gates. Like the "Walm Art" from last month, "A Tale Of Two Titties" is a collection of odd tracks recorded over the span of over twenty years. Out on our Handmade label. Fun.
5.9.2014

Out today, our first MT3 release in many years. The Death Of Theodor T. ThrongoMob contains three previously unreleased tracks featuring the final unreleased recordings of Russ Spiegel with DWM. More DWM releases are planned soon for this label.
30.8.2014
Funny to see Ski (well known today as Ski-King) on a TV casting show. On August 28th he appeared on "Rising Star", which aired on RTL. Besides being the lead singer of Prime Sinister, he also sang on several DWM tracks from the early 1990s, as well as having his ass immortalized on the back cover of our "Welcome To My Butt" vinyl 10".
20.8.2014
Check out our discography page and you will notice that several new releases are coming soon. We are very happy to announce two new CDs on Tourette Records out of the United States. Tourette is known for high quality, high profile releases by many of the leading artists in the experimental scene, including such respected acts as Nurse With Wound, Merzbow, among many others. Our first release on Tourette will be "Rojo", the DWM collaboration recording together with the late Conrad Schnitzler. Shortly after will see the release of "Intimate". Stay tuned for more information as the release dates near.

Out now on our own Handmade label is "Walm Art", which was recorded over a quarter century ago, just as DWM was settled in the Nuernberg area. These recordings come from roughly the same time as the albums "Save The Fish" and "Severe Pig". Originally titled "Freds Got A Satelite Problem", we changed the name when the original artwork was found to be missing.
Also still planned are some releases on the fine label Attenuation Circuit out of Augsburg in the south of Germany. First out will likely be "Symphony In A(nnoy) as a CD-R with some very special packaging, early next year we hope, followed by our collaboration with Jad Fair, titled, appropriately enough, "Jad And Joe". This is planned as a limited edition vinyl 10" release. More on these releases as well soon.
DWM has just finished the recording of two new projects, the first of which "Technodelia" will be released roughly at the end of the year in a limited edition of 40 copies on Clockwork. It will include some very exclusive packaging, so reserve your copies soon! Later we hope to have it available as a free MP3 download release.
The other new recording is tentatively titled "Ditties and Titties", and is a short collection of very short songs. No plans on release yet.
DWM members have been busy aquiring some new equipment and plan on resuming rehearsals in the fall for some possible concerts next year. More on this later as things come together.
Our CD-r album "Mask", which came out in 2012 on the great Attenuation Circuit label from Augsburg, has just been rereleased by them in download format. For more information, check out their Bandcamp page.
1.6.2014

Our second release on Nostalgie De La Boue is now out. "Amarillo", a collaboration with Conrad Schnitzler, comprises two long tracks and are the first in a series of collaboration releases that we recorded with the late great Conrad Schnitzler that were unfortunately not released before his death.
13.5.2014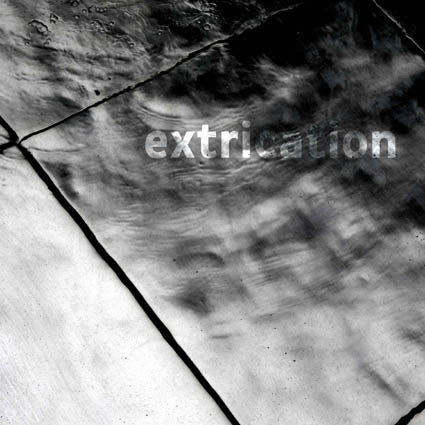 Check out the new label sampler of Attenuation Circuit "Extrication", out now on CDr and including a DWM featuring Conrad Schnitzler track "The Grateful Dad". Nine other artists are featured as well.
1.5.2014

The next CDr has just come out on Handmade. "Body Rejects Face" is a 32 minute long collection of odds and ends, seven tracks in total, and is most remarkable in that it includes some artwork inside by Uriah Heep drummer Lee Kerslake! Thanks Lee!
1.4.2014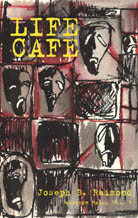 Not an April Fool's Joke, "Life Cafe", the fifth book in the Wester Haiku series is now out.
1.3.2014

"Clouds", the next audio release in our quest to release a lot of our unreleased material has just come out on Hand-made.
4.2.2014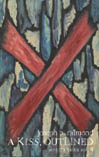 "A Kiss, Outlined", the fourth book in the Western Haiku series, has just been released. Coming out with 140 pages, it is the longest so far, and was written virtually all over the world while traveling.
We have begun to make more copies of many of our earlier cassette only releases. Anyone wishing what might be the last chance to secure one of these classic releases, just write for availability or, better yet, check Discogs, where we have them on sale.
1.12.2013

Our final release for this year is "Spewed!", a three song download release on the fine Nostalgie De La Boue label, out of Ivory Coast. The songs are free, so enjoy this and the many other fine releases on this extraordinary label.
1.11.2013

The next release in our onslaught of new titles comes out today. "Cold Rats" is a full length CDr that features practice room recordings of the tracks that were played by DWM at their fourth live show last June 8th at the Ballonfabriek in Augsburg. Although of practice room quality, there are still some good moments here, and is probably the most DWM has ever sounded like a real live "band". Released on Hand-made.
3.10.2013

Any look at our DWM discography page will tell you, that DWM has recorded much more than they were ever able to release. We have therefore decided to try and release more in the coming months, to get some of the many backlogged projects out. This will include not only CD/CDr releases, but also MP3 and book releases. "Themes For Walden" was the first of many planned releases coming. The next is also now out: "Happy As A Target" is a 3" CD, on black plastic, packaged in a small box, released on our Hand-made label.. Another "Odds, Sods And Dirtclods" type of collection, it features individual tracks that were recorded at many different times, in different styles, with many of the DWM members over the years. At least two more releases will be coming still in 2013.
20.8.2013

"Themes For Walden", a 1997 collaboration recording together with Tesendalo, is now out on Hand-made.
26.7.2013
Our e-gallery page has been updated with exhibitions by Dee Dee Ramone, Jürgen Sieber and Conrad Schnitzler.
23.6.2013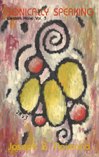 Out now, "Sonically Speaking", the third book in the Western Haiku series of writings by Joseph B. Raimond. More to come.
The DWM concert in Augsburg was a huge success. We met a lot of new friends there and reaquainted ourselves with several old friends as well. We played several guitar based pieces, as well as two more ambient works, the last of which featured guest performances by Emerge, Kopfschmerztablette and Niku Senpuki. The event was recorded, and will probably be released at some point as a live album. Also, at least one video is online at Youtube for those of you who want to finally see what we look like!
25.3.2013
Yes, after another wait of many years, DWM will indeed be playing live again. Check us out in Augsburg on the eighth of June at the Ballonfabrik. We will be doing a set mixed with experimental and more guitar based tracks, and will feature a few guests as well. The DWM lineup will be Joe on bass, Stephan on drums, Ralf on guitar, Alex on guitar and Adrian on sax.
10.5.2012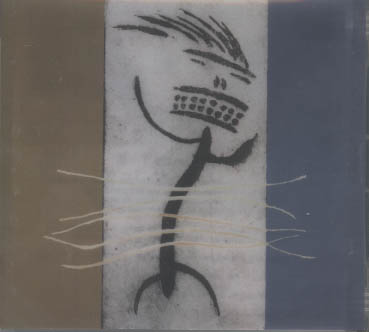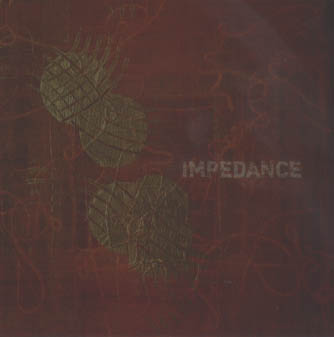 A new DWM full length album has been released on CD-R by Attenuation Circuit, a fine label from Augsburg, Germany. Recorded in the 1990s at the first DWM practice room, it is a sort of mix between ambient electronic music and world music. It features a very nice full color cover printed on rice paper and inserted into a special box.
Also out on Attenuation Circut is one of their newest label samplers. Impedance features a new DWM recording with our new "live" lineup, and is exclusive to this release.
We are very happy to announce the next exhibition of artworks by Joseph B. Raimond. It will take place at the Gallery KO21 in Paris, and will open on June 7th. Exhibited will be some of the best of the small Daily Plop pictures from the last few years, as well as a few newer works that haven't been exhibited before.
1.2.2012
After a lot of work, we finally have all the pages finished for the various DWM releases as listed on our discography and releases pages. Each entry consists of extensive information about each release, release date, personel and cover art.
21.1.2012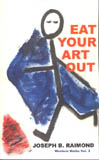 It is going to be a busy year. Right on the heels of "Laughing At Nudity", and the first of several releases in 2012, comes "Eat Your Art Out", part two in the Western Haiku series. Out now.
Also coming soon is "Mask", the first DWM release on the fine Attenuation Circuit label our of Augsburg. Recorded almost twenty years ago, it will feature fine cover artwork and packaging, for which AC is well known for.
6.11.2011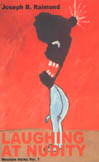 Out now is "Laughing At Nudity", the first book in a planned series of small pocket books written by Joseph B. Raimond devoted to what many refer to as "Western Haiku". Different than the traditional Japanese Haiku, which feature three lines each and a specific number of syllables per line, Western Haiku can have a free amount of syllables per line, but still keep the format of three line poetry. As most of the books are already written, look for more to be released soon.
It took a lot of work and research, but we finally have our page devoted to the many cassettes released on eMpTy and Masking Tapes online.
Joseph B. Raimond will again be showing some of his newest graphic works at the traditional December group show at the Galeriehaus Nord in Nuernberg. This time they will be pages from his current book project "Broken", which feature his stark black and white pen and ink drawings together with writings and poetry. Check it out.
5.10.2011

"Do Quermi Ran" is now out, so write for your copy before they are gone! Already working hard on the next release, working title "Gosia", probably out early 2012.
Two new Joseph B. Raimond book projects due soon. Both feature what he refers to as "Western Haiku", which, like the traditional Japanese Haiku poetry, feature only three lines. However, Western Haiku are not limited to a set amount of sylables. Both books, titled "Laughing At Nudity" and "Eat Your Art Out", include roughly 300 pieces, and are the first in a series of books featuring Western Haiku by Joseph B. Raimond.
10.8.2011
A bit of good news for once. Two new DWM CD releases will be out very soon on our MissmanagemenT label, our label devoted to free CDs. The first is "Retch", a collection of assorted tracks recorded over the years slated for various projects that for one reason or another never came out, and featuring guitar by Michael Schultz Pernice, who, as reported below, died earlier this year. Release date is August 22nd, 2011.
The second release, which will be out about four weeks later, is "Do Quermi Ran", a collection of new tracks recorded in the first half of 2011. Featuring new members Alex Kammerer and Stefan Schweiger, they are joined by long time DWM members Ralf Lexis and Joseph B. Raimond. More of a real "band" than DWM has ever been, this release features ten blistering rock instrumental tracks. And going with the flow of inspiration that this lineup is experiencing, the follow up CD is also about half recorded at the time of this writing. We hope to add Adrian Gormley on sax and other wind instruments to this lineup next year when he moves to Germany. There is even a bit of talk about a concert or two.
18.7.2011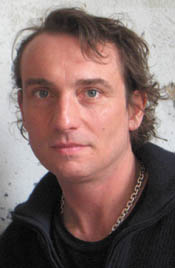 Unfortunately, we have to announce the death of yet another DWM member. Michael Schultz-Pernice died on April 4th, 2011 after a long illness. Besides playing some of the most blistering guitar solos ever to be heard on a DWM record, he also played guitar for years in Prime Sinister. He was one of the best guitarists ever to come out of the Nuernberg music scene, and will be missed by his many friends and family.
27.06.2011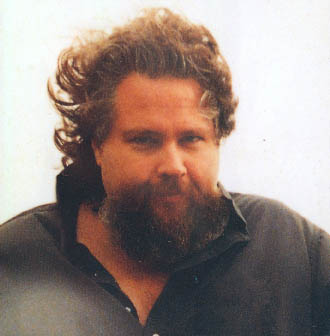 It is with great sadness that we have to report the death of Zoogz Rift on March 22, 2011, aged 57. His death was due to serious complications from diabetes which he had been battling for well over a decade. In the early 1990s Musical Tragedies released several albums by Zoogz, and he also guested on guitar on a few DWM tracks.
3.1.2011
DWM wishes everyone a happy and healthy new year. We also wish our buddy and long-time member Bernard H. Worrick, a very happy birthday today out there in Florida.
We have finished and put online a few more pages devoted to our releases. This time, check out our vinyl singles on MT Undertainment, and CDs on Musical Tragedies pages. We will continue working on catching up documenting all our releases, and hope to have this part of the homepage finished in early 2011.
Other plans for this new year include getting the next MissmanagemenT release out, which will be "Retch". Later in the year we hope to put out another title in this series. We also hope to release the first book of Haiku writings by Joseph B. Raimond. So stay tuned.
20.11.2010
Two paintings by Joseph B. Raimond from his new "Human.Beings" series will be featured in the Winter Salon 2010 exhibition at the Galeriehaus in Nuernberg Germany, from the 21st of November up through the 19th of December.
Finished and online is the page devoted to our Handmade releases.
26.9.2010
Our "Kuenstlergruppe" album is finished and now ready to release.
Various new and old members of DWM have been jamming and recording in our practice room recently, the same room in which The Pisstons rehearse. We have set up all our recording equipment in there now and have already recorded and mixed a track for a one sided single to be released very soon. This will be "After Snakes Came To Nuzzle", and is the second part in the "More Songs About Snakes And Fish" series and will come out on Marginal Talent. It will come with a very special cover and label design, so don´t miss out on it, as there will not be many made.
Other tracks have been recorded as well and we are working on what will become a new full length album. In contrast to virtually all other DWM releases, this one will feature real drums. Working title is "Sonic Doctors", but this might change. We will give this recording a high priority for release, so look for it sometime in 2011.
Many new pages with info on older releases have been added to the site as well, so check out what is new at our releases page.
1.8.2010
Our page devoted to our MissmanagemenT releases is now online! Also, some new artwork has been added to our e-gallery.
4.7.2010
We finally have our re-vamped e-gallery online. We plan on adding new exhibitions regulary now so check back again soon.
6.6.2010

The next DWM title in our MissmanagemenT series will be out soon. It is our "Kuenstlergruppe" album, recorded at about the same time as "Guitarred And Feathered", and like that title, features a real mix of musical styles, from industrial to punk to shitkicker country, all cooked together in the DWM garage style you have all have grown to love.
A new DWM album has just finished mixing and mastering. It will be called "RAJ Instrumental", and features nine instrumental tracks recorded by Ralf, Adrian and Joe, hence the title. Look for it on MissmanagemenT at the beginning of 2011 if all goes well.
Also, a new DWM mini CD has been finished, but as yet is untitled. It will be released as a 5 inch CD-R on our Handmade label.
In regards to our homepage, we have begun redesigning the various pages of our releases. Check out the pages devoted to DWM editions, the Witches project and our CD releases on other labels. We hope to finish the new pages for all the DWM releases this year.
By the way, all Hand-made releases now feature new, full color labels instead of the older black and white paper labels. The older releases as well have new label designs, so if you have one of the older releases with a paper label and would like to new CD-R, just let us know and we will send it out to you.
3.1.2010
Yes, finally the dwmirran.de homepage is online! We have been working on the layout and the content of the site, and hope to bring it fully up to date soon.
The next two installments of our MissmanagemenT series of free CDs are now out.


"A Portrait Of Your Death" is a live CD of the third ever DWM live show, this time in 2007 at the John Peel Festival in Koeln. The self titled CD is a re-recording and remix of our first ever release, our self titled cassette release from 1984. Released exactly twenty five years after the cassette version, this CD is the first in a series of re-recordings and remix CDs that are planned for MissmanagemenT. Like all MissmanagemenT CDs, they are totally free, all you have to do is ask!
30.10.2009
As 2009 slowly comes to a close we realize that DWM has put out quite a few new releases this year, none of which are mentioned here on the homepage. We will try to rectify that situation. Soon, this page will have it's own internet address: www.dwmirran.de . We are working on it, but it isn't quite finished yet. We have been busy getting the last finishing touches on our 25 year anniversary release finished before we devote more time to the homepage.

Out not long ago is our mammoth project "Ambiall", a massive ten CD-R set. This was the first release to feature our new label designs. We have gone from cheapo paper labels that seemed to strike with many CD players to a very nice, full color printed CD. We are also using the most expensive and best quality CDs for our releases now. Anyway the release features ten, one hour long ambient tracks, and comes in a special full color box.
We have updated the discography and concerts page.
The Penetraitors have changed their name to The Pisstons. After their singer Kuebel left the band because getting drunk in Berlin was more important than being in a band, guitarrist Jojo has increased his role in the band to include vocals. The results are 1000% better, and due to the marked increase in quality, the band decided a new name would .