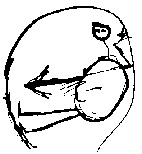 COLLABORATIONS
Collaborating with other artists is an important aspect of the DWM philosophy. New musical landscapes are explored, new friendships are formed and some nice releases are the result. Besides these releases, be sure to check out the collaborations with Tesendalo, Conrad Schnitzler and Harald Sack Ziegler.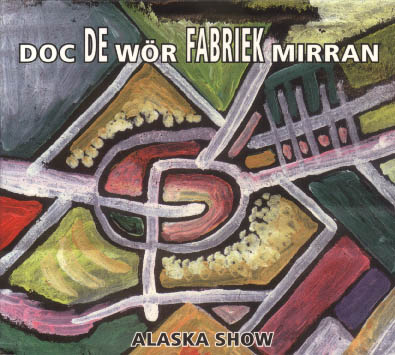 Artist: Doc DE Wör FABRIEK Mirran
Title: Alaska Show
Label: Moloko + Format: CD Catalog #: Plus 013 Release Date: August 9th, 1998
One of the nicest DWM releases ever, this release sports one of the best, most extravagant DWM covers ever, full color cover throughout on a three panel digi-pack. Musically, we have six tracks that were produced together with the well-known and long established De Fabriek out of Holland, and sees DWM sailing into the uncharted territory of Drum and Bass. De Fabriek recorded their parts in Holland, which they then sent to DWM in Fuerth, where the tracks were finished and mastered. DWM on this release: Joseph B. Raimond, Peter Schuster and Adrian Alecu.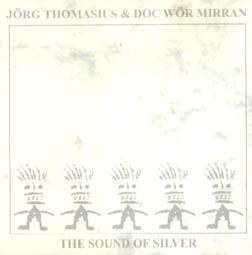 Artist: Jörg Thomasius & Doc Wör Mirran
Title: The Sound Of Silver
Label: Marginal Talent Format: CD Catalog #: Talent Sixteen (MT-419) Release Date: January 27th, 1998
Collaboration with Jörg Thomasius. A very experimental release, these seven tracks are a perfect mixture of the experimental sides of both artists, being both very unconventional and still very musical. Cool packaging includes a nail behind the tray as well as an unprinted, silver CD. Limited edition of 500 copies.
Artist: Doc Wör Mirran featuring Paul Lemos
Title: Bloodweeds
Label: MT3 Format: MP3 download Catalog #: Downgeloadet Eins (MT-512) Release Date: April 1st, 2001
The very first release on MT3, an MT Undertainment sub-label devoted to free downloadable MP3 tracks, including full cover art. Paul Lemos is the mastermind behind Controlled Bleeding, and here he teams up with Doc Wör Mirran for a seven minute long track of ambient strangeness. Actually, this is Bloodweeds part one. Part two, as well as a third, much longer track, are planned for a CD release sometime in the future. Personel on this release include Paul Lemos, Joseph B. Raimond and Jeandra Raimond.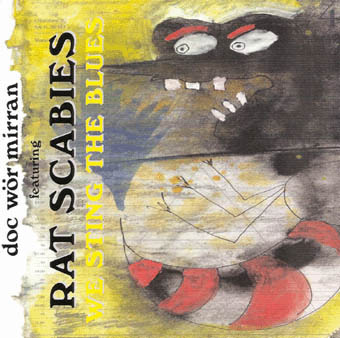 Artist: Doc Wör Mirran featuring Rat Scabies
Title: We Sting The Blues
Label: MissmanagemenT Format: CD Catalog #: Have Eight (MT-588) Release Date: July 23rd, 2016
This is a three song mini CD featuring the drumming talents of Rat Scabies, former longtime drummer of the Damned, one of the world's first and foremost punk bands. Featuring the title track in both a tame as well as a distorted grunge version, as well as "Sense Of Tumour", a light sax driven piece featuring Adrian Gormley. In addition, some of our usual crew including Joseph B. Raimond, Ralf Lexis and a welcome return of Bernard H. Worrick, who offers a previously unpublished written work. To top it all of, a special packaging featuring, well, real bees!